Biggest Comebacks in College Football History
by Mike Pruitt - 10/26/2021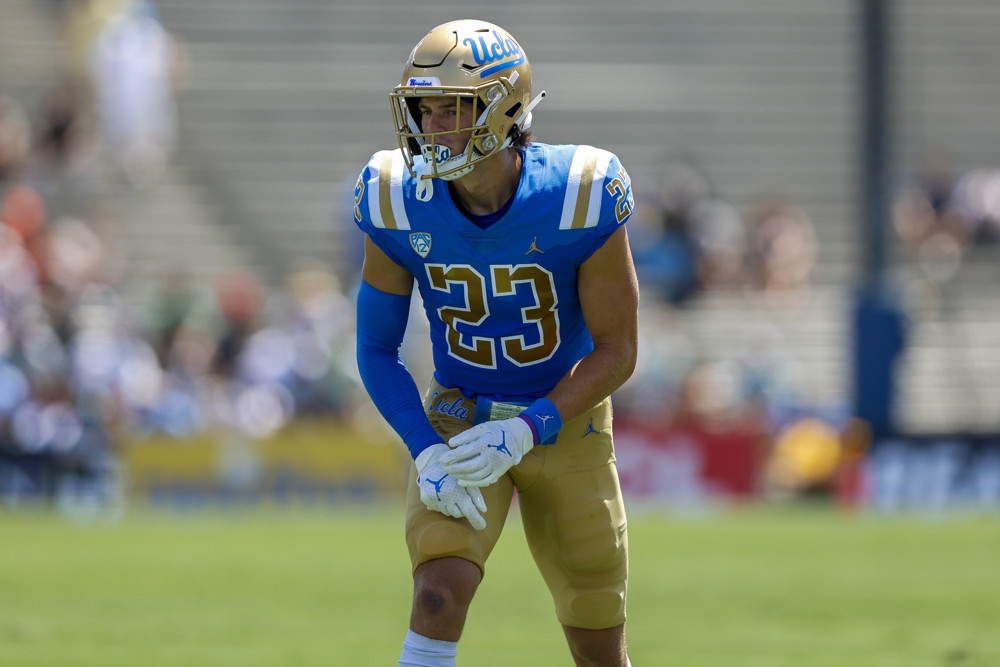 There aren't many other sporting events in the United States that carry the amount or type of energy that a college football game does.
A lot of this is because student sections are large, and these kids have been playing beer pong with Aristocrap vodka since 7 a.m. This is a level of energy that I think we all wish we still had. I am not saying I ever want to live that life, again, but you have to respect it.
That sounds like a silly statement, but these kids are down for the cause. There is a fair bit of suffering that will go on in the next morning, but these kids get smashed, scream, and yell for their team like it was their last day on this earth.
This makes for quite a rowdy bowl of young humans. And when their team falls behind by 3 scores and is facing one of the steepest uphill battles to get themselves back into the game they have ever seen, it is the crowd that at times carries them to victory.
Comebacks in sports, especially the biggest ones of all time, are a lot of heart, will, and skill. However, more than anything, they are magic.
Doc's Sports offers college football expert picks for every game on our college football predictions page.
2019 UCLA vs Washington State
Comebacks in the Pac-12 just hit different. 67-63 was the final of this one, and are you really surprised? They don't play defense out there, so some will hate on a comeback and say it isn't as significant as one from the Big Ten or the SEC.
With about 3 minutes remaining in the 3rd, the Bruins began to work their way back into a 49-17 game. Just the fact that you let them put up a 50 spot on you in 3 quarters leads me to believe that you can't stop them.
So, even if your offense all of a sudden becomes the best to ever do it, does it even matter? UCLA took the lead on a punt return, their second special teams score of the day to make it 60-56.
Washington State answered back, though, and then stopped the Bruins on 4th down with a couple of minutes left to seemingly seal the victory. After a fumble fighting for a first, UCLA got one more chance and they didn't blow it.
By the end of this one, it was UCLA 67 and Washington State 63. Just incredible.
1994 Florida State vs Florida
The Choke at Doak…
From September 1992 to September 2001, the FSU Seminoles played a total of 54 games at their home field and never lost. Against their bitter rival Florida, though, in November of 1994, they came as close as it gets.
By the 4th quarter, they trailed 31-3, but Bobby Bowden kept his teams' spirits high. By the 1:45 mark, the Seminoles had tied the game at 31 but were still up against it as Florida was getting the ball back.
The Noles even had their chance to down the ball and kick a potential 55-yarder for the win, but the clock ran out and we ended in tie. I know they didn't win, but this was still a special comeback because four scores all in the 4th was special.
This one ended in a 31-31 tie.
2016 Belk Bowl Virginia Tech vs Arkansas
In the 2016 Belk Bowl, the Virginia Tech Hokies were playing the Arkansas Razorbacks in a game they were favored to win. The boys from Blacksburg got off to a miserable start, though, falling behind 24-0, and with only 13 minutes remaining in the 3rd quarter, they had to make a move now or never.
Less than 10 minutes of game time later, the score was 24-21. Five more minutes and the Hokies now had the lead. By the 6-minute mark of the 4th, VT was ahead by 11 points to make it 35-24 and carried that lead into a victory formation finish to run out the clock.
2016 Alamo Bowl TCU vs Oregon
I swear, TCU is always involved in some wild games that go back and forth with the only great defensive plays being interceptions or forced fumbles. My favorite, though, was when they played the Oregon Ducks in the 2016 Alamo Bowl.
Wait, Alamo and TCU. Alamo is San Antonio, and TCU is right down the road, so this was almost like a home game for the Horned Frogs.
With just 11 minutes remaining in the 3rd quarter, TCU had their best drive of the game all the way down to the 7-yard line but failed to stick it in. They settled for 3, making it a 31-3 game with just over 10 to go in the 3rd.
Fast forward to 4th down with 4 left to play in the quarter, and the Frogs air it out to the end zone for a 40-yard touchdown. Cool story, bro, but it is still 31-10, and TCU isn't likely to touch the ball until the 4th.
If you are reading this for likelihood, though, you're wasting your time because TCU recovered a fumble and then had a first and goal from the goal line within a few plays. Ol' Uncle Mo' was still on the fence, though, as they were pushed back 3 yards in 3 attempts to score.
On 4th down, the quarterback made a split-second decision to scramble for it and with a low dive, the defender soared over him, and the Frogs got one hop closer to a win.
They were still down 11 with 4 minutes to play. However, after Mo' finally fell to one side, the comeback win for the TCU Horned Frogs was almost inevitable. The final score ended up to be 47 for the TCU Horned Frogs and 41 for the Oregon Ducks.
Get college football picks on every single game, or if you want our very best bet premium picks by the experts, sign up for your free $60 account with a guarantee.