Super Bowl LIII: The Many Betting Options and Different Ways to Gamble on Game
by Chris Vasile - 1/21/2019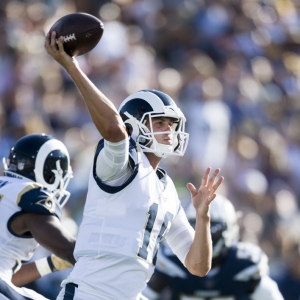 The Super Bowl is among the most watched and wagered on sporting event in the world. It generates hundreds of millions of viewers and rakes in nearly $160 million in wagers ($158.8 million was the total amount wagered on Super Bowl LII in Nevada alone).
This year's Super Bowl is sure to top that wagering number, and after reading about every single betting option available to bettors it's should come as no surprise.
Betting on the Point Spread
Aside from betting on the money line, betting on the point spread is the most popular way to bet on the big game. Call it old-fashioned, but this option is essentially the only betting option that gives you value based on your perception of the game. Betting on the point spread is how all professional handicappers get their action in. If you are aspiring to be a quality handicapper, sticking with the point spread and staying away from the below options is a must.
As of writing this, the Patriots are 2.5-point favorites over the Los Angeles Rams. If you like the Patriots and wager on them, you will be a winner if they win the game by three or more points. If you have a Rams point spread ticket, you will win your bet with a Rams outright win or a Rams loss by two points or less.
Betting on the Total
Next on the betting popularity totem pole is betting on the total. Now, this betting option is rather fickle and could be blown up rather quickly depending on which side you are on. The over could seem like a lock until both teams throw red zone interceptions or miss a chip shot field goal. Even more so, the under could seem like it's about to hit until a flurry of fourth-quarter scoring appears and pushes the game well over the posted total.
As far as Super Bowl LIII goes, the total is sitting right around 58 or 58.5 , depending on which book you use. As a reminder, if you like the 'over' then you will need at least 59 points in order to successfully cash your bet. Likewise, if you like the 'under' you will be rooting for 57 points or less.
Super Bowl Game Props
Betting on Super Bowl game props is like being a kid in a candy store. If the NFL can measure the data or track it in a legitimate way, it will produce a prop in which you can wager on. For example, you can bet on the obvious props like quarterback passing yards, receiving yards or the total number of receptions for each receiver, rushing yards for each running back, total sacks, team total points and everything in between.
Part of me believes these prop bets are how Vegas makes their money, but another part of me believes that with the right research and extensive knowledge of what you are wagering on, there could be matchups that can be exploited for profit. If you are just starting out in the betting game and are looking to get down a few bucks for fun, I would suggest looking elsewhere.
Exotic Props
Ask any 'sharp' bettor how they feel about these "exotic" props, and you'll get the same answer from every single one - sucker bet. Exotic props are another way Vegas makes their money, and rightfully so. Prop bets of these variety include; Length of National Anthem (in seconds - over or under), whether or not the National Anthem singer wears blue or red, whether or not the half time artist sings a particular song first, or whether or not the commentators say a particular name or bring up a particular subject. These exotic props are typically juiced to the extreme, so turning a profit long term by betting these options is nearly impossible.
Cross-Sport Betting
Cross-sport betting options are great for those bettors who want as much action as possible throughout the day. These rare betting props combine the big game with another (or several other) games that are taking place either the same day or the night prior.
For example, the sportsbook would offer you the total number of Tom Brady touchdown passes (-115) vs. the total number of goals the Bruins score in their game on Saturday (-115).
Another way sportsbook offer cross-sport betting is via the point spread. For example, you would have Sony Michel -17.5 rushing yards (-110) vs Russell Westbrook total points and assists (-110) -- or something along those lines.
In-Game Wagering
In-game wagering has taken off as a legitimate option available to bettors. In-game wagering allows bettors to get in on the action as the game plays out right before their very eyes. This is a great alternative for those bettors who may have missed the pre-game wagering window or think they have a great understanding of how the flow of the game is going.
In-game wagering presents great opportunities to wager on a pre-game favorite who is trailing in the game and getting a better line for a better price.
Squares Pool
With all the online betting options available to bettors, Super Bowl Square Pools have become synonymous with the Super Bowl because of how easy they are to set up and play.
Simply put, you need a group of friends and someone to take charge organizing the pool. From there, you decide on how much your entry fee will be (can range anywhere from $5 to $500) and then determine the payouts.
When entering a Super Bowl squares pool, you buy one or more blocks and place your name somewhere on the giant square. If you buy multiple blocks it would be wise to strategically spread them out. At some point before the game, once all the squares are sold, numbers are drawn 0-9 and each row receives two numbers, one corresponding with the final digit in the score of the Patriots and one corresponding with the final digit in the score of the Rams.
Write your numbers down so you remember them. At the end of each quarter, payouts are determined based on the score of the game. If you have numbers "4" for the Patriots and "7" for the Rams and the halftime score is 14-7 Rams, you win. The largest prize is usually reserved for the final score.
Want free NFL Super Bowl picks? Doc's has you covered. New clients can take advantage of this great offer of $60 in free Doc's Sports members' picks for any handicapper on Doc's Expert Handicapper list. Just check out these guys' pages and see what great work they have done making money for themselves and their clients over the years. Get $60 worth of premium members' picks free .