2011 Emmy Awards: Betting Odds and Predictions
by Christopher G. Shepard - 9/15/2011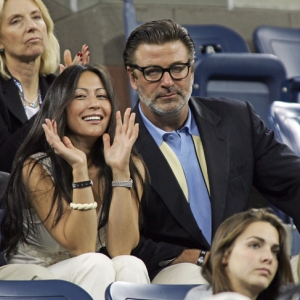 "Mad Men" leads all programs with 19 Primetime Emmy nods and could get dethroned by "Boardwalk Empire" for Best Drama Series, while "Modern Family" is a lock to will win Best Comedy Series, but the rest of categories are no sure thing as the venerable awards show will feature the usual laughs and gaffs from Host Jane Lynch, as well as all the surprises and snubs at the 63rd Primetime Emmy Awards, televised live (FOX) from Los Angeles, CA Sunday, Sept. 18 from 8-11 p.m.
Part of the fun of the Primetime Emmy Awards is watching celebrities on the red carpet and seeing what the hot-hot people are wearing. Unfortunately, there is not an offshore book on the planet that will let you invest in the outcome of the color of chiffon-taffeta covering Kim Kardashian's assets before she preens for the paparazzi. Luckily prop-culture enthusiasts can still invest in the outcome of each Primetime Emmy category. If you need help picking a few winners my 2011 Emmy Award predictions are in bold below the write-up for each category.
This is how "C" sees it.

LEAD ACTOR IN A DRAMA SERIES

For some reason there is a perception that the Drama Series category is more relevant than other categories like Comedy Series. However the reality is that making people laugh is just as difficult as making people cry.
I am sure men in this category were relieved to see that three-time winner Bryan Cranston from "Breaking Bad" was not nominated this year and was replaced with Steve Buscemi's corrupt politician in "Boardwalk Empire." Buscemi won a Golden Globe for this role, so he's a strong choice to win. Buscemi has the indie-movie street cred, and ever since "Reservoir Dogs" he's been a fan favorite.
Michael C. Hall was compelling this season, but in the face of stronger programs I can't see this serial killer walking away with a statue.
The pick du juor is Timothy Oliphant in the western "Justified". However, by all reason, first-time nominee Oliphant is a stretch to win.
Meanwhile, "House" seems like it is in decline and this won't help Hugh Laurie in what is likely his last nomination in this role.
Kyle Chandler's portrayal of a Texas high school football coach in "Friday Night Lights" was transcendent at moments this season, but he's going to run into a smoking, advertising buzz-saw named Jon Hamm going for his first Lead Actor statue. Or will he? Prepare for more disappointment, Mr. Draper.
Steve Buscemi – "Boardwalk Empire" +200
Michael C. Hall – "Dexter" +1200
Kyle Chandler – "Friday Night Lights" +1200
Hugh Laurie – "House" +1800
Timothy Olyphant – "Justified" +1400
Jon Hamm – "Mad Men" -450

LEAD ACTRESS IN A DRAMA SERIES

Mariska Hargitay has made an appearance in this category in eight consecutive Emmys, but has not won since 2006. 'Nuff said?
Connie Britton show's up once again from "Friday Night Lights." Britton had a decent story arc this season, but I don't think it was heavy enough to beat out the rest of the competition.
Am I the only one who is annoyed by Elisabeth Moss in "Mad Men?" I can admire what her character is striving for, but I can't change the fact that Moss rubs me (and EMMY?) the wrong way.
Kathy Bates character in "Harry's Law" had less range than a Daisy air-rifle and was ill-received by the critics.
I am torn between picking Mireille Enos in the "The Killing," since I absolutely love female homicide detectives, and Julianna Margulies, who is my wife's doppelganger. In the end Margulies character is the richest and most provocative. Alicia Florrick is an amazing female lead role in a landscape that is devoid of good female roles.

Connie Britton – "Friday Night Lights" +1400
Julianna Margulies – "The Good Wife" -250
Kathy Bates – "Harry's Law" +700
Mireille Enos – "The Killing" +1000
Mariska Hargitay – "Law & Order: SVU" +2500
Elisabeth Moss – "Mad Men" +125

BEST ACTRESS IN A COMEDY SERIES

It's hard to target one actress who is above the others in this category. The best handicapping tool is to invest in the actress with the strongest supporting roles and writing.
Edie Falco won this Emmy last year and historically back-to-back wins don't happen in this category so I am going to eliminate the hilariously serious "Nurse Jackie."
My favorite is Amy Poehler in "Parks and Recreation," but will the fourth time be a charm? I think not.
Leslie Nelp has little to no shot of winning. Melissa McCarthy has one problem, "Mike & Molly" isn't "Bridesmaids," if it was, she'd win. But this is TV not the movies so lay off the cheddar and don't back McCarthy.
Martha Plimpton as Virginia in "Raising Hope" is Infectious, but her type of humor generally doesn't resonate with voters.
Rounding out the nominations is sentimental cutie-pie Tina Fey for "30 Rock" at +200 who might give Laura Linney a challenge. However, Linney tackles cancer and actually makes it funny and Emmy recognizes that this is super hard to do.
Laura Linney – "The Big C" -200
Melissa McCarthy – "Mike & Molly" +1500
Edie Falco – "Nurse Jackie" +1200
Amy Poehler – "Parks And Recreation" +125
Martha Plimpton – "Raising Hope" +2200
Tina Fey – "30 Rock" +200

LEAD ACTOR IN A COMEDY SERIES
Jim Parsons won this category last year, but don't look to him to defend his statue this year due to the fact he is up against Steve Carell's retirement from "The Office." Carell is already a five-time loser and it is likely that Emmy voters will give Carell the sentimental win.
Alec Baldwin has already won twice, Johnny Galecki's nomination was a surprise and Matt LeBlanc, is, er, Matt LeBlanc so don't waste precious V-chips on those selections. .

Jim Parsons – "The Big Bang Theory" +350
Johnny Galecki – "The Big Bang Theory" +2000
Matt LeBlanc – "Episodes" +3000
Louis C.K. – "Louie" +1500
Steve Carell – "The Office" -700
Alec Baldwin – "30 Rock" +500

BEST COMEDY SERIES
Like most viewers I loved "Glee" when it first came out. It seemed fresh, the music and dancing was great and Jane Lynch was a secret pleasure. However, "Glee's" sophomore season was a dud that relied too much on guest appearances to gloss over lack of plot and not very funny story arcs.
Meanwhile, "The Big Bang Theory" expanded their cast and stayed the course with moderately funny jokes, but laughs were inconsistent at times.
The same could be said for Steve Carell's send off year. Each week was filled with uncertainty and the many guest appearances did not do a great deal for the show's continuity. I am not sure that James Spader or Will Ferrell has what it takes to replace Carell and that is going to hurt "The Office."
"30 Rock" has won three times, but Tina Fey and Alec Baldwin have not broken new comic ground in a few years.
"Parks and Recreation" manages to unearth comic-gold from one small department in Pawnee, Kansas week in and week out. I'd say that P&R is a solid pick to win if it were not "Modern Family."
"Modern Family" earned 17 nominations and is beloved by the Emmy voters. Bet against this comedy at your own risk.
"The Big Bang Theory" +1600
"Glee" +1200
"Modern Family" -900
"The Office" +800
"Parks And Recreation" +1600
"30 Rock" +500

BEST DRAMA SERIES

Here's why "Boardwalk Empire" will beat out three-time winner "Mad Men" for Best Drama Series. Consider that HBO's prohibition-era series won a Golden Globe and a Screen Actors Guild award earlier this year and, more tellingly, won seven awards at the creative arts portion of the Emmy Awards. While winning last weekend is not indicative of future results, suffice it to say that "Boardwalk Empire" has sufficiently impressed voters.
It was thought that "Mad Men" was a shoe-in to win a fourth consecutive Emmy in this category, but the recent trend has definitely favored the slight underdog.
While you might also want to consider another HBO production, "Game of Thrones," I am not sure if the wildly popular show will have legs with the voters.
"Boardwalk Empire" +250
"Dexter" +2500
"Friday Night Lights" +1400
"Game Of Thrones" +1000
"The Good Wife" +400
"Mad Men" -300