2012 MLB Predictions
by Robert Ferringo - 4/5/2012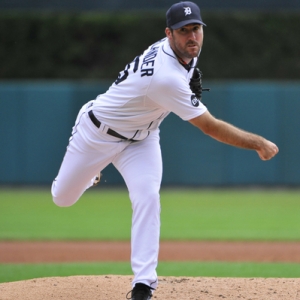 Bring on the Spring.
The weather is getting warmer and that means shorter skirts and longer days. Some bettors need to regroup after waging a costly winter war with the sportsbooks. But others, who were able to brave and thrive through the heart of the gambling season, are ready to turn their focus to the seven-month endurance trial that is the MLB betting season.
I, for one, am thrilled that baseball is back. And as the early season starts to slowly unfold, I am ready to make some fearless 2012 MLB predictions. And unlike the major media bobbleheads that all seem to shuffle in lockstep, I am willing to go out on some limbs on some storylines that I see playing out this summer.
Here are six MLB predictions – one from each division – for the 2012 MLB season:
1. The Toronto Blue Jays will be in the playoff hunt in the last week of the season.
I don't think that there is another team in baseball that benefits more from the addition of a second Wild Card slot than the Blue Jays. Toronto has been the best organization that no one knows about over the past decade. But they have been buried in the brutal American League East behind the goliaths, New York and Boston, as well as upstart Tampa Bay. Finishing ahead of one of those teams was doable. But overtaking two or all three of them has been a near impossibility.
But this is a talented Blue Jays team. If their pitching stays healthy they have enough bats to really make things interesting here. And because I expect them to be in the race late in the year I can see them bringing in more pieces mid-season. Also, just the mental edge that will come from knowing that they have a legit shot at the postseason should help them maintain their focus and a high level of play through the fall. This is my Sleeper Team in the American League.
2. Detroit will be challenged more than people think, but maybe not by whom you think.
The Tigers are overwhelming favorites in the Central, which I expect to be the worst division in baseball. However, I don't think that Detroit is a juggernaut. They have two high-end pitchers but then the rest of their rotation is vulnerable. This team won 95 games last year but, statistically, they were overachievers. This team should win 90 games, but I'm not predicting wall-to-wall domination.
I don't think that Kansas City or Cleveland has enough pitching or proven talent to stay in the race. And Chicago is a huge wild card in this group. But the team to watch is Minnesota. They had a train wreck of a season in 2011, winning just 63 games after averaging 89 wins the nine years prior, and seem to be left for dead by baseball pundits. They definitely have deficiencies and question marks. But so does everyone else in the Central. And the bottom line is that if they get 120 games apiece from both Joe Mauer and Justin Morneau there is no reason this team can't bounce back and put a little heat on the Tigers.
3. The Angels will finish with the best record in baseball.
Right now I think that the Angels are the best team in baseball. Their rotation is overwhelming and their lineup should be among the best in baseball. This team struggled through injuries and a feeble bullpen last year – and still won 86 games. I think that they will come charging out of the gate and look more like the team that won 94, 100 and 97 games from 2007 to 2009.
4. Philadelphia is going to run away with the National League East.
Right now everyone is down on the Phillies. Yes, I understand that Ryan Howard and Chase Utley may both be out until June. But that's not as far away as it seems. And if this group has proven anything it is that they play their best baseball when they are disrespected, overlooked, or when expectations are low. They still have by far the best pitching in the division and enough experience and talent to win close to 90 games.
Also, this division is going to cannibalize itself. Atlanta, Miami and Washington all have enough to be in the mix. But none of them has enough overall talent and balance to overcome the veteran Phillies. I can see all three of those teams winning between 79-83 games, but I think that Philadelphia will keep them all at arm's length most of the summer.
5. The Reds aren't going to the playoffs.
Going into the 2012 season the Reds face high expectations and were the favorites to win the Central. St. Louis and Milwaukee each lost their star players and team leaders and are expected to be down a tick. But I don't think so. I think that the Cardinals and Brewers still have a lot more proven talent and more of a proven track record than the Reds and I think that the Central crown – and a Wild Card slot – will be at stake between them.
Everything broke well for this team in 2010 when they won 91 games and the division. But the same core of guys won just 79 games last year and 78 games in 2009. I don't trust Dusty Baker and I don't think that this team has the depth to hold up through 162 games. Yeah, the Votto-Phillips-Bruce trio is excellent. But it isn't that much better than anything the Cards and Brew Crew boast. And both of those teams have more talent around their stars as well as a better top-to-bottom pitching staff.
6. The Dodgers are going to find some magic.
OK, so that's an awful pun referring to their new ownership group. But I am actually a little bullish on the Dodgers this year. This team had absolutely everything go wrong last year – from injuries to the divisive ownership issues to wondering if they were going to get paid to Andre Ethier's drama – and they still won 82 games. I think that they have much better karma this year and that will translate to more wins.
Also, the National League West has been a wild, crazy division over the last few seasons. Only three teams have repeated as West champions in the last 15 years and the last team to do it was the Dodgers. Surprise winners have been the norm in this division and I think that will be the case here this season.
Doc's Sports is offering $60 worth of member's baseball picks absolutely free – no obligation, no sales people – you don't even have to enter credit card information. You can use this $60 credit any way you please on any of our top MLB handicappers. Click here for more details and take advantage of this free $60 picks credit today.
Robert Ferringo is a professional sports handicapper for Doc's Sports. He is considered one of the top MLB cappers in the country and has turned a profit in four of the last six years on the diamond with his baseball picks. He closed 2010 with $6,000 in earnings over the last four months and is looking forward to a great upcoming season against the MLB odds. Click here for more information on his MLB picks.