Odd Super Bowl Bets 2018 with Expert Betting Picks and Predictions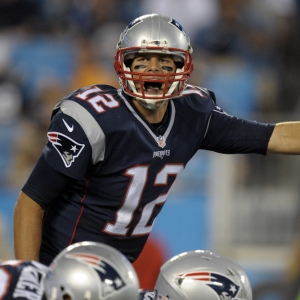 This year there are more Super Bowl prop bets than ever. As always there are plenty that are a little crazy - though, to be honest, there doesn't seem to be quite as many odd Super Bowl prop bets as some past years. Or maybe the craziness has just become the norm and we are numb to it. Regardless, among the novelty props there are some that stand out as quite interesting - and potentially quite profitable. Here's a look at some of the more interesting from Bovada and BetOnline .
Free $60 in Member Super Bowl Picks No Obligation Click Here
Bovada
Pink's hair color during National Anthem: If Pink were performing at halftime the discussion here would be more interesting. The National Anthem isn't for fooling around, though - and the NFL will have less tolerance for hijinks around the anthem now than ever. She just performed at the Grammys with simple blonde hair, so I strongly suspect we'll see the same here. White or blonde is not at an attractive price at -200, but it is heavily favored for a reason.
How many times will 'wardrobe malfunction' be mentioned during the broadcast ("over/under" 1.5): Commentators can't help themselves - they have to pick the low-hanging fruit. Leading up to the halftime show there is a near certainty that the whole wardrobe malfunction thing will come up at least once in anticipation of Justin Timberlake's return. And assuming all goes well at the half, it will likely come up again following the performance. Over is at +300, and it certainly feels like that is worth a shot at that price.
How many times will Tom Brady's age be mentioned (o/u 1.5): The over pays -280, but it is still very bettable - and would be even if it was paying -1280. The level to which Brady is performing this year - a near lock to be MVP - is truly remarkable, and especially so since his big rival Peyton Manning fell right off a cliff at a younger age. I'd go a step further and say that his age will be mentioned twice in the first quarter.
Will Tom Brady win regular season AND Super Bowl MVP: Brady is basically a lock to win the regular season MVP - he's at -1000 to win right now at BetOnline. That opens up an interesting possibility. Brady is currently at -130 to win the Super Bowl MVP. There is very little added risk to this bet, but the price is a little better. So, if you think that Brady will win the MVP then it would make more sense to bet this than the straight up prop.
Will Justin Timberlake cover a Prince song during the halftime show: The yes is at -140 here, and it's easy money. The rules state that he only has to sing part of a song for the bet to pay off. It seems highly unlikely that a guy like Timberlake, who owes a lot to the legacy of Prince before him for the career he has built, would perform in Prince's hometown without at least throwing a couple of bars in somewhere. Timberlake is having a listening party for his new Album at Prince's Paisley Park home, and despite one minor tiff between the two a decade ago (Which two major artists haven't had issues at some point?), Timberlake has never made a secret of the hero status he holds Prince in. This is free money.
BetOnline
Leslie Odom Jr. wears a tie to sing America the Beautiful?: Yes is a solid underdog here at +135, and it is a very attractive bet. Odom is best known for originating the role of Aaron Burr on Broadway in "Hamilton", but he also has a recording career beyond that. The bulk of his non-Hamilton pictures on Google images have him in a tie - and often a bowtie. Singing America the Beautiful is a solemn honor. A guy who wears a tie as often as he does, and is as sharply dressed as he is, isn't suddenly going to go casual in this spotlight.
Will members of NSync perform with Timberlake?: The yes is at a fat +320 here, so it's worth a look. Rumors have been flying about this possibility since Timberlake got the gig. Joey Fatone has repeatedly said he isn't doing it to anyone that would listen. That is pretty meaningless for a couple of reasons. First, Fatone is taking every chance he gets to talk to people, so it would be a great way to misdirect people. And second, we have had a very good reminder this week of how little what celebrities say about what they are or aren't doing matters - Ronda Rousey tweeted pics of her having dinner on set in Colombia mere hours before appearing at the Royal Rumble in Philadelphia to officially join the WWE. All things being equal, I don't think the reunion will happen, but at this price I might have a couple bucks on it happening just for kicks.
Doc's Sports has been established as the best in the business for well over 40 years. We want you to see why! That is why new clients can get $60 worth of member's picks free by clicking this link for a no-hassle signup .
Read more articles by Trevor Whenham