Odd Super Bowl Bets 2017 with Expert Betting Picks and Predictions
by Trevor Whenham - 2/1/2017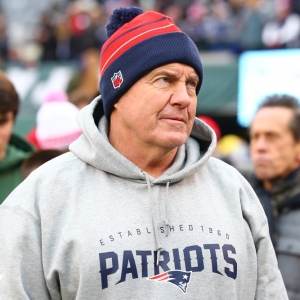 I love the Super Bowl generally. How can you not if you are a football fan? What I especially love, though, are Super Bowl prop bets . There are an endless variety of them on offer, and every year oddsmakers get more and more creative in their pursuit of profits. There is nothing we do every year in the world of football betting that is more fun and challenging than breaking down the props to separate the value plays from the duds.
A lot of the props are pretty straightforward - passing yards or rushing yards, for example. But then there are a large number of the bets that are just plain odd. Here are eight truly odd Super Bowl bets this year that stand out from the crowd ( props are collected from BetOnline , Bovada and Sports Interaction):
Free $60 in Member Super Bowl Picks No Obligation Click Here
Lady Gaga
These are odd Super Bowl bets, so we might as well start with the oddest of performers. Chances are strong it will be a halftime to remember - or perhaps one we won't be able to forget.
Will Lady Gaga's belly button be visible when her performance begins: I went highly scientific here. I googled Lady Gaga and clicked on images. I looked at the first 10 full-body pictures. I saw three belly buttons. Based on that alone, the decision is clear. The "yes" side here sits at -150, with the "no" at +110. Our high-tech research suggests that there is plenty of value on the no.
Odds of a special guest joining Lady Gaga on stage (yes -140, no +110): This one seems like easy money. It has been a long while since we have only seen one performer at halftime. Gaga likes to collaborate and has lots of suitably famous friends. There have been rumors of a surprise guest floating around for weeks now. I'll bet yes all day on this one.
Anthem
Length of Luke Bryan's National Anthem o/u 124 seconds: I will admit to knowing next to nothing about Bryan. I did learn, though, that he did the anthem at the MLB All-Star Game in 2012, and it took him 2:02. This is a much bigger stage, so I really struggle to imagine him speeding up and being more efficient. His last time was already a reasonably slow anthem. Seven of the last 10 anthems have gone "under," with an average time of 1:58. The "over" is very heavily favored at -200, but I don't see a way around backing that small price, unfortunately.
On TV
Will 'Houston, we have a problem' be said by the broadcast team during the game?: The yes is at +250. My thought process is simple here - if I was calling this game I would have said it before the kickoff. It's kind of awesome. Or maybe I just think it's awesome because I'm a dad and it is probably dad humor. If Cris Collinsworth was calling the game this would be a lock because that is just the kind of thing he says. It's less likely with the Buck and Aikman team, but at this price I'd still take a shot at it.
How many times will Gisele Bundchen be shown on TV (o/u 1.5): It's a hard-earned lesson that famous relatives are never shown as often as you would expect on a Super Bowl broadcast. I'll take the under, even at the ugly price of -200.
On the field
Color of Gatorade poured on winning coach's head: This one is an eternal favorite. It's really dumb, but that's part of what makes it fun. In the last 13 years we have seen four years of both orange and clear, two each of yellow and purple and one blue. Orange is at +450, which actually makes it a solidly profitable long-term bet. Blue is a disaster at +300. Clear at +220 isn't attractive, either. And there is one final argument for orange - it is by far the most delicious of the flavors. Orange it is.
Tallest player to score a TD - over/under 6'3": Both sides are at -120. Julio Jones is 6'3", so he doesn't factor in here. Taller players according to the rosters include both quarterbacks and Martellus Bennett, among others. I'd bet on those three. Over it is.
What color hoodie will Bill Belichick wear?: Belichick has worn blue in both playoff games this year and in some fashion or another in 13 of 16 regular season games. He also wore blue the last time the team won the Super Bowl. This isn't a path to riches, but blue is a comfortable bet at -300.
Number of coaches challenges (o/u 1.5): Under. The price is -300, but you still have to bet the under. These guys hate to challenge - they combined to throw the flag just four times this year. All scoring plays are automatically reviewed in the Super Bowl, so that removes one strong possibility.
Brady announces retirement on field after game (+250): This is an incredibly dumb bet. I am shocked by this price. I think there is basically no chance that Brady doesn't play next year barring a major injury in this game. Even if, for some reason, he were to decide to hang them up even though he is playing like he is still 30 then he is absolutely not the kind of guy to announce it on the field. Just a stupid bet. If you want to bet the yes at this price I will happily take all of the action you could ever want to place.
Want free NFL picks? Doc's has you covered. New clients can take advantage of this great offer of $60 in free Doc's Sports members' picks for any handicapper on Doc's Advisory Board. Just check out these guys' pages and see what great work they have done making money for themselves and their clients over the years. Click here for this exclusive $60 picks offer .
Read more articles by Trevor Whenham