2023 Super Bowl Betting: Money Management Tips and Expert Advice
by Spencer Toth - 2/6/2023
The Super Bowl is the most watched annual event in the United States, and sportsbooks salivate for their annual payday. Upwards of $7 billion dollars will be wagered on the big game. However, when it's all said and done, it's still just one football game. There are 285 NFL games per year. And while the Super Bowl may draw the most eyeballs, there is no reason to deviate from the betting game plan that got you this far. It's just another football game; one team will cover, while the other won't, only one of the Over or Under will cash, and it's still just 22 men playing football.
Doc's Sports offers NFL expert picks for every game on our NFL predictions page.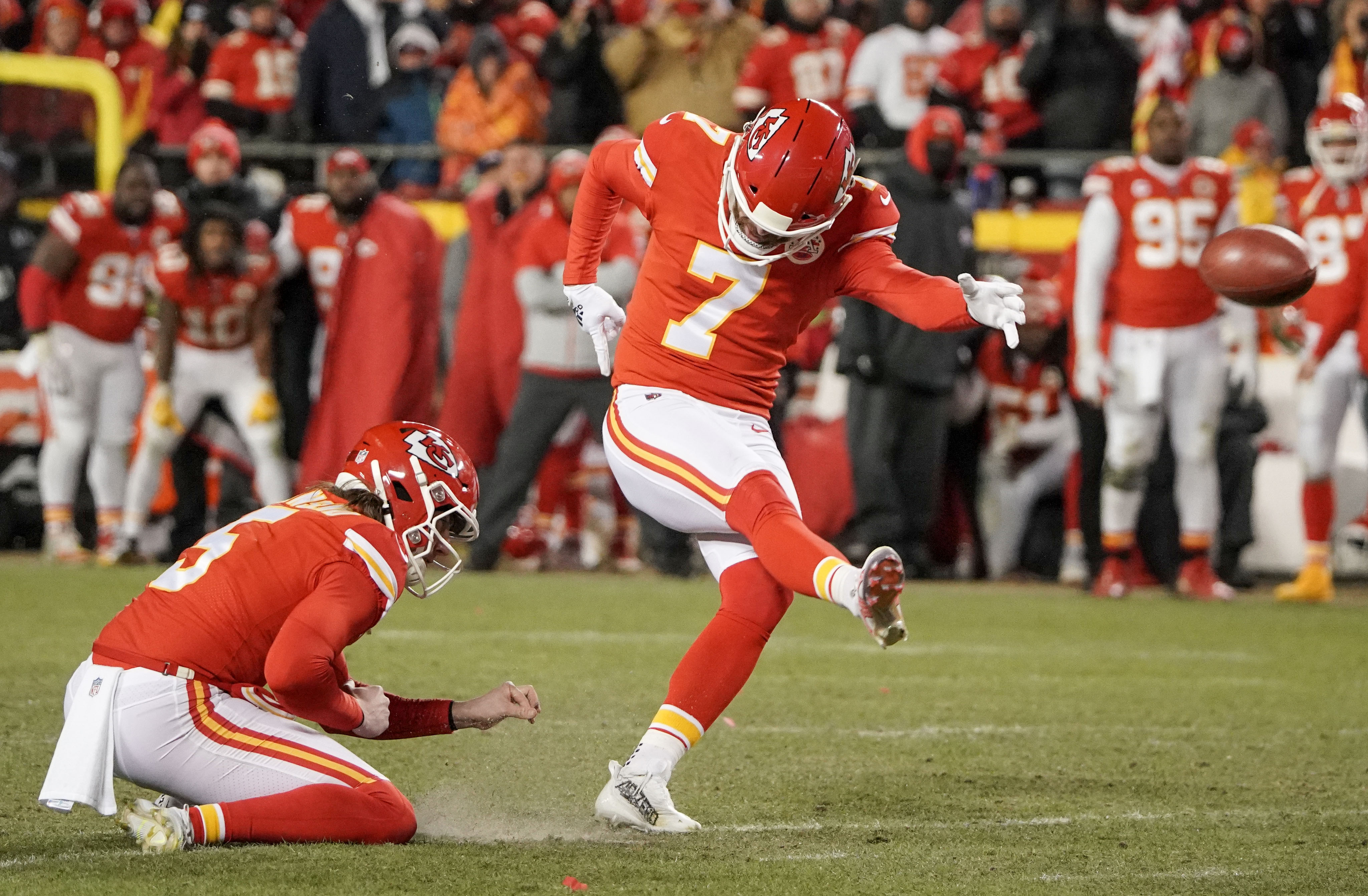 Don't get me wrong, the endless supply of prop bets on everything from the length of the National Anthem, to the jersey number of the first touchdown scorer, are very appealing, and it's easy to forget the goal remains to churn a profit. There are several strategies you can implore during the big game that will prevent you from burning the bankroll you worked so hard to build up. Randomly tossing down bets is a surefire way to go broke and stay in the losing column overall. Unless you are a very strict sports bettor, and follow rules such as these, your sports betting career will be short, and not so sweet.
Stick to a Unit Size:
The first rule of sports betting is to select an appropriate unit size, and stick to it. A singular unit represents 1% of your bankroll, and it's designed to reduce the money lost over a given period. A unit can be any amount, depending on the size of your bankroll. If you start sports betting with a $1,000 bankroll, a unit is $10. If you have a $5,000 bankroll, one unit is $50.
Depending on your confidence level, the amount of units wagered per bet can change. Doc Sports uses a 1-8 Unit size scale, but a vast majority of bets should be 1-3 Units. The best bettors only have a 'Max 8 Unit Bet' once or twice a year, which still leaves them open to a big loss. Using units ensures that your bets stay under control. By sticking to pre-set amounts, any losses incurred while betting will be minimal.
Avoid Chasing Losses:
An easy way to lose money quickly in sports betting is to never accept defeat. If the bets start missing, that is not a sign to cook up some halftime parlays. There have been countless times I've seen bettors fall behind on the moneyline and chase on the spread. Of course, every defeat stings, but a day losing 3 Units ($30 in a $1,000 bankroll) will sting a lot less than the 5 Unit ($50) chase bet you laid in a desperate attempt to break even. There will always be losing days regardless of your skill, unit size, or sport you're betting. How you react on these days is critical to maintaining a profit.
In the same vein, live betting in general can be a very dangerous game. Before kickoff, if you're like me, you'll have put several hours into researching the teams and various player props. After employing a strict unit system, you're ready for the big game. However, it can be very tempting to pull out the sports betting app during commercial breaks and look to increase your profits. Once the sobriety level starts deteriorating, it's best to leave your phone in your pocket and avoid live betting all together.
Set Limits:
Despite this being the last football game for six months, it does not mean it's time to empty the clip and bet dozens of units. You should (hopefully) have a decent profit from a long and hard NFL season, and it would be a shame to unnecessarily end the year in the red after doing so well.
Alternatively, if you are in the red heading into the big game, it's important to set loss limits. Using our original $1000 bankroll, it would be a good idea to decide on a number, say $600, and if the bankroll falls there, it's time to readjust the unit size to $6 (1%) and start again at 100 units. This ensures if things don't go your way in the game, you'll be able to keep betting into the summer instead of hanging up your sports betting boots.
Get NFL picks on every single game, or if you want our very best bet premium picks by the experts, sign up for your free $60 account with a guarantee.