Super Bowl Halftime Betting: Expert Advice and Wagering Tips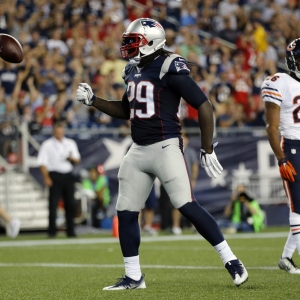 Most people who bet on the Super Bowl think about it in the normal way - they make their bets before the game starts then settle down to watch the game and see if they won or lost. There is another way, though, and it can be attractive. Halftime betting is available for every NFL game, but in the Super Bowl in particular it can make a lot of sense. Betting on the Super Bowl means wading through all sorts of garbage and distractions and trying to figure out what actually matters. That process can be made easier when you bet the second half because you actually get to watch teams play the first half, so you have a much better sense of what is going to happen. And since the heavy betting volumes bet the value out of sides and totals quickly most years, halftime betting is one of the best chances an average bettor has at finding Super Bowl betting value.
Free $60 in Member Super Bowl Picks No Obligation Click Here
Halftime betting, for those that aren't familiar, is just what it sounds like. Books set a line and a total, as well as some props, for the second half based on what has happened in the first half, and you can bet them instead of watching Lady Gaga's halftime show. Typically the lines are loosely based on the whole game lines and are adjusted based on what has happened already. And they can be very attractive. Here are three good reasons why:
Visual evidence: One of the big challenges of handicapping the Super Bowl is that we have to spend so much effort just plain guessing about how ready teams will be. The extra time off and all the pressure and distraction makes it tough to judge teams going into the game. By watching the first half, a lot of that speculation can be replaced by fact. I'm not saying, of course, that they will play in the second half just like they did in the first - that never happens. But you have much more relevant and immediate information to base your assumptions on.
Time: One of the problems with betting sides and totals in a game as big and important as this one is that by the time you have access to the lines and totals sharp money has already bet them to death, and they have robbed them of most of the value. And that happens after books have spent plenty of time considering the number they want to set in the first place. Because the time frame is much more condensed with halftime betting, you get access to the freshest lines you are ever going to see. If you have a strong opinion right away and you are ready to pounce on the numbers when they are posted then you could potentially get the most value you'll ever get on an NFL bet in a game that matters.
The endless halftime: The problem with betting halftimes during the regular season is that a lot of games can end at close to the same time, so you run out of time to look closely at games and evaluate if there is a bet to be made. In this spot, though, there is just one game to look at, and thanks to the musical act the halftime goes on forever. If you need time to study and ponder, you'll have it.
We can't, of course, know what to expect of the second half until we have seen the first half. Here are a few factors that have the potential to be important in the final stanza of the big game, though:
Experience: The halftime is so long that teams can get into their own heads. For Atlanta this is all new. They have the advantage that this is Head Coach Dan Quinn's third trip to the game in four years, but for the core of the team it's a new experience. For New England, meanwhile, nothing here is new. No coach has been to the game more, and his quarterback has been there all along. They know what to do and what not to do at the half, and that could give them an edge.
Offensive momentum: Both of these teams are on serious offensive rolls, and they showed in the championship games that it is extremely tough to contain them. Both coaching staffs will have a long time to get ready for their opponents, and they will surely have lots of defensive tricks up their sleeves. By the half we will have a good sense of what is working and what isn't. In this game more than most, then, our view of the second half will be very much guided by our watching of the first.
Julio Jones: Jones is the best non-quarterback in this game. It's no secret that the Patriots will be working hard to contain and frustrate him - like they did to Antonio Brown and to the Pittsburgh running backs. Against Green Bay Jones had 180 receiving yards and two touchdowns, and he was dominant from start to finish. If he can be strong and set the tone early on then he can really dictate play. And that is precisely what New England will be working to avoid. This matchup will definitely be worth watching.
Doc's Sports has been successfully handicapping the NFL for years - more than four decades in the business - and wants to give new clients a chance to try our service for free. Click here for the hassle-free sign up and get $60 in free NFL picks today .
Read more articles by Trevor Whenham