2020 Super Bowl Prop Bets to Avoid
by Chris Vasile - 1/28/2020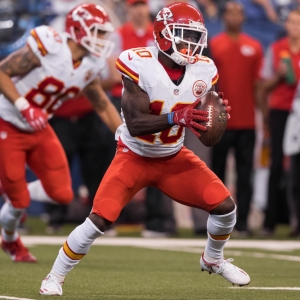 We are less than a week away from the 2020 Super Bowl, and the anticipation is building with every mention of snacks, office pools, and crazy props bets that sportsbooks are offering up to bettors. We live in a world where every aspect of any major sporting event is analyzed and picked apart until we are left with bits and pieces of how the outcome came to be instead of just enjoying the outcome as a whole. If you are stuck or torn in any way regarding the side you feel has the best chance to emerge victoriously, I highly recommended zeroing in a select few prop bets that you actually like, instead of playing them all and wind up losing a ton of money.
However, buyer beware. Not all prop bets are as straightforward as they seem, and most that are available fall into the "sucker bet" territory. Let's take a closer look at 2020 Super Bowl prop betting and figure out which types of wagers to avoid and which offer the most value. In case you forgot, the Super Bowl is scheduled for Sunday, February 2, at 6:30 p.m. EST.
Want free NFL picks? Doc's has you covered. New clients can take advantage of this great offer of $60 in free Doc's Sports members' picks for any handicapper on Doc's Expert Handicapper list. Just check out these guys' pages and see what great work they have done making money for themselves and their clients over the years. Get $60 worth of premium members' picks free . Also be sure to visit our popular NFL Picks page.
Random but Popular Prop Bets
Some of the most popular prop bets you can make on the Super Bowl occur both before and after the actual game itself, and many of them garner the most media attention. Props such as the length of the National Anthem, the color of the Gatorade shower, and the much-maligned game-opening coin toss . While these props can be fun and offer a quick win, they are still a "suckers bet", especially when you have to pay juice on each line. Those who are serious about sports betting and consider themselves to be "pro" handicappers typically don't think twice about these kinds of prop bets. A serious bettor knows that over the long run, there is no possible way to make a profit wagering on props that are a 50/50 split or have no research or data available to base a wager off of. I've listed some of the crazier and random entertainment type prop bets on betting boards across Canada and the US.
Coin Toss: Heads -105, Tails -105
Will the Team That Wins the Coin Toss, Win the Game? Yes -105, No -105
How Long Will the National Anthem Last? "Over" 120 seconds -260, "Under" 120 seconds +175
Color of the Gatorade Shower: Lime/Green/Yellow +250, Orange +575, Red +125, Blue +600, Purple +750, Clear/Water +500
Will Demi Lovato Forget or Omit a Word from the National Anthem? Yes +400, No -700
Will Demi Lovato be wearing a skirt, dress or Gown to sing the US National Anthem? Yes -175, No +135
Total Number of Donald Trump Tweets on February 3: "Over" 13.5 +130, "Under" 13.5 -170
Cross-Sport Props
Cross-Sport prop bets are unique because they allow you to get in the most action possible in one wager. Cross-Sport prop bets are typically mixed with the NHL/NBA and can either last a day or two depending on the betting option. There are certain spots in which I would consider wagering on a prop like the following, but it's hard enough to win one single bet, let alone a multi-sport parlay.
Total Missed Extra Points (-400) vs. Hole in One at No. 16 at Phoenix Open (+250)
No. 16 at the Phoenix Open is one of the best holes in golf with a stadium like atmosphere and a tricky set up to hit into. Extra points aren't as automatic as they once were, so we'll lay the -400 (we don't recommend it) in this cross-sport prop since hole-in-ones are extremely rare.
Travis Kelce Receptions (-150) vs. Rickie Fowler Final Round Birdies (+120)
This one is on Rickie to actually make the cut this weekend, so if you don't want a voided bet, don't play this prop. However, we do lean with Kelce in this matchup as Kelce is one of the focal points of the KC offense. And while Fowler has played well so far in the young golf season, a birdie is tough to come by in any round let alone the final round on a tough course.
What Will be Higher
James Harden Point Total vs Pelicans -7.5 (-420) vs Super Bowl First Half Points (+100)
Russell Westbrook Points+Rebounds+Assists vs Pelicans (-150) vs Patrick Mahomes Pass Attempts (+110)
Tiger Woods Total Strokes at the 2020 Masters (+150) vs Patrick Mahomes Passing Yards (-200)
As you can see, these cross-sport props really are unique, but as I mentioned previously, it's hard enough to win one prop bet, let alone combining two sports having to be spot on about both.
Team and Player Props
Typically, these kinds of prop bets are the safest way to wager. If you have some sort of idea on how you think or hope the game plays out, then finding a prop involving your favorite team or player can not only benefit your team but also your bankroll. There are certainly plenty of options to choose from, but not all of them will hold real value. Here are a few of your options whether you like the Chiefs or 49ers
Kansas City
Patrick Mahomes - Total Pass Attempts - "Over" 35.5 -125, "Under" 35.5 -125
Patrick Mahomes - Total Completions - "Over" 24.5 -125, "Under" 24.5 -125
Patrick Mahomes - Total Passing Yards - "Over" 305.5 -135, "Under" 305.5 +105
Patrick Mahomes -Total Touchdown Passes - "Over" 2.5 -130, "Under" 2.5 Even
Travis Kelce- Total Receiving Yards "Over 77.5 -120, "Under" 77.5 -120
New England
Jimmy Garappolo - Total Pass Attempts - "Over" 29.5 +115, "Under" 29.5 -150
Jimmy Garappolo - Total Completions - "Over" 18.5 -125, "Under" 18.5 -125
Jimmy Garappolo -Total Touchdown Passes - "Over" 1.5 -115, "Under" 1.5 -115
Jimmy Garappolo - Total Passing Yards - "Over" 239.5 -120, "Under" 239.5 -110
Emmanuel Sanders - Total Receiving Yards - "Over" 44.5 -120, "Under" 44.5 -110
Player props can be a tricky situation because they require several different things to happen in order to hit your bet. For example, if you like Mahomes to throw for more than 25 completions, a Chiefs blowout or lead heading into the fourth quarter would likely prevent him from throwing the ball more than a handful of times. Because of that, the running game might take over and push their totals over the lines available. Everything is connected in one way or another, and this is why even the simplest of prop bets are difficult to accurately predict.