Why Is Sports Betting So Hard? Expert Weighs In
by Chris Vasile - 3/6/2020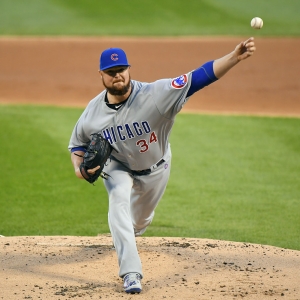 When you think of sports betting, the first place that comes to mind should be Las Vegas - the home and mecca of the sports betting industry. There is a saying that is synonymous with Sin City, and that saying is "Vegas didn't build itself". The meaning of that saying is not literal in context, but more so a hyperbole of how Vegas continues to turn a profit day after day, month after month, and year after year.
If you're a sports fan, chances are hitting up Las Vegas is on the bucket list of places to go to watch a big game and get down some action via their massive, state of the art (some of them) sportsbooks. To carry that one step further, if you're a sports fan and bettor, I'm sure you've thought to yourself (many times) why is it so hard to make money betting on sports? No matter how many sports you profess to know like the back of your hand, and despite the countless hours of dedication you put into honing your craft, betting on sports is hard because the markets we bet into are skewed in favor of the sportsbook. And when the odds are slightly off, very few people are able to take advantage of them before they are acknowledged, adjusted and/or removed completely off the board.
Before we get into the reason that sports betting is so hard, we must understand what kind of bettor we are and how it affects our ability to profit in the long run. From what I've seen around the industry, there are three types of bettors that I've come across, all more prone to losing than winning.
Different Types of Bettors
The first type of bettor is the guy who sets his own odds and power rankings and goes to town comparing his data to the sportsbooks and thinking he knows best. The hope for this bettor is that the probabilities they produce are more accurate than a trillion-dollar industry-leading sportsbook, which is extremely unlikely.
The second type of bettor is the lazier version of the first one. This is the bettor who skims through some recent trends or team averages and thinks they have it all figured out. Little do they know; sportsbooks invest huge amounts of money in staff and technology in order to help set nearly unbeatable markets.
And the third type of bettor is the one that does it for the entertainment. This is the guy or girl who blindly throws down money on their favorite teams or the biggest or most popular underdogs and hopes for the best. The profit is just gravy, whereas the excitement and thrill of having some skin in the game is what it's all about.
The Doc's Sports Way

Here at Doc's Sports, we haven't become the leader and most trusted name in the sports betting industry by sheer fluke. We employ the best set of handicappers in the industry, with each one staking a claim to being tops in their respective niche sport. The reason we are what we are is that our handicappers understand that it takes more than any combination of the three types of bettors I listed above. While utilizing your own odds, power rankings, angles, trends, and market knowledge is crucial, Doc's employs several other methods to provide you with winning selections and high-quality entertainment, which in this case is winning money and turning a profit. If you want to make sports betting a little less hard on your mental state and the bankroll, join the team now and start winning with Doc's.
Why Is Sports Betting So Hard?
So now we come down to the reason sports betting is so hard. In the interest of time and space, I will keep this to around 1,000 words instead of the 1,000 pages I could probably fill with legitimate gripes about the sports betting industry. For starters, each sport is so unique in their own right that betting every single sport under the sun is a losing proposition right out of the gate.
Why is NHL Betting so Hard?
Betting on hockey is difficult because the NHL is a league where parity reigns supreme. Long gone are the days of the '70s or '80s when one team was stacked and won multiple cups in a row ala the Montreal Canadians of the '70s or New York Islanders/Edmonton Oilers of the '80s, who combined to win 16 of the 20 Stanley Cups handed out from 1970-1990. Every team shows up to the rink thinking they can beat their opposition regardless of how they are playing, or if they are on a back-to-back, or traveling the night before or any other uncontrollable circumstance. Hockey is also extremely fast-paced, and the likelihood or more random occurrences are better than football or basketball. You have to have a precise angle heading into every game you wager on and even then, a hot goalie or a fluky bounce could derail what should have been the right side and a winning bet.
Recommended Hockey Betting Tip: There are certain angles and trends we love to play, and none has been more kind to us than playing against a team that's playing their first home game after a lengthy road trip. The grind of the hockey season takes its toll as the season progresses. And as a team travels more, the fatigue starts to set in, and it usually takes a while for the home team to get back into a rhythm and comfort zone of playing at home.
Why is Football Betting so Hard?
In terms of football wagering, this may be the single trickiest sport to bet on if you are betting on it via the point spread. Sure, anyone can pick a straight up winner and cash more than 50 percent of the time by taking the favorite, but the losses on high-priced favorites will still have you in the hole. Football's point spread is the ultimate equalizer from the sportsbooks, and I can't tell you how many times I've seen meaningless touchdowns ruin the cover or total for bettors. Football is also a matchup sport, so you could think one team is better than another. However, if they run into a team that schemes a certain way, they may not have the personnel needed to combat it.
Doc's Sports is offering $60 worth of member's picks absolutely free - no obligation, no sales people - you don't even have to enter credit card information. You can use this $60 credit any way you please for any handicapper and any sport on Doc's Sports list of expert sports handicappers. Get $60 worth of premium members' picks free.
Recommended Football Tip: They say all games are created equal, but the reality of the matter is that certain games have more weight for certain teams. Division games are always hard-hitting and physical because you see those other three teams twice a season. If you're wanting to bet a division game, try and take as many points as you can if the situation is right. Oftentimes, these two teams know each other extremely well, thus canceling out each other's perceived edge over non-divisional opponents. Oftentimes these games result in one-score games, so I wouldn't be rushing to lay more than a touchdown (seven is a key number in NFL betting) with a divisional team.
Why is Baseball Betting so Hard?
With baseball, there is nothing worse than watching your starting pitcher go seven strong innings giving up just three hits and one run only to have the bullpen blow the save and ultimately lose the game and cost you from winning your bet. Baseball is such a matchup sport that is has become extremely analytical and much less to do about just trying to beat your opponent straight up. Unless you're monitoring a pitcher on a daily basis, you simply do not know if he's going to have his best stuff when he takes the mound, or if it's going to be a battle and ultimately a shortened outing. With the home run ball so prevalent in today's game, teams are never really out of any games, which means the bullpen's job is vital to a team's and your bankroll's success. Not sure I'm comfortable trusting bullpen pitchers enough to call baseball an easy sport to bet on.
Recommended Baseball Tip: Have you ever wondered to yourself why a certain pitcher or player has a great year one season, then switches teams and completely stinks up the joint? Well, all ball parks in the MLB are not created equally. If a pitcher has a great season pitching for the Padres at Petco Park, then gets traded to the Rockies and has to pitch at Coors Fields, his numbers are going to balloon because the difference between the ballparks is night and day. Trust the numbers and stick with what you believe in. Baseball is such a matchup sport that the numbers and stats give you enough information to warrant a play you should feel good about.