Doc's Sports Handicapping - Weekly Newsletter August 20-August 27
by Doc's Sports - 8/20/2014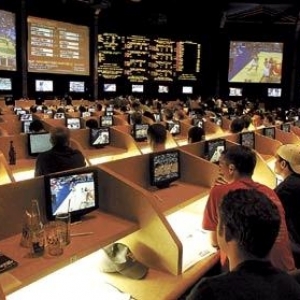 WHAT'S INCLUDED IN THIS NEWSLETTER:
- SEVEN Free Play Winners Below
- Doc's Sports, Ferringo With NFL Preseason GOTY
- Eastman and Esparza With Two 7-Unit MLB Plays Friday
- Doc's Football Journal and Football Specials – CLICK HERE
THIS WEEK'S TOP GAMES FROM OUR TEAM OF EXPERTS:
Remember these games need to be purchased the day of the game with a one-day package.
THURSDAY
Doc's Sports – 7-Unit MLB Game of the Year (CLICK HERE)
Robert Ferringo – 6-Unit MLB Game of the Month (CLICK HERE)
FRIDAY
Allen Eastman – 7-Unit MLB Game of the Year (CLICK HERE)
Raphael Esparza – 7-Unit MLB Game of the Year (CLICK HERE)
SATURDAY
Mike Davis – 7-Unit Soccer Top Play (CLICK HERE)
SUNDAY
Strike Point Sports – 7-Unit Soccer Top Play (CLICK HERE)
Mike Davis – 5-Unit MLB Game of the Week (CLICK HERE)
HANDICAPPER'S HOT STREAKS AND NEWS:
It is Week 3 of the NFL Preseason and this is the week Doc's Sports Football has been waiting for. Coming off a 4-2 performance in Week 2, Doc's Sports is set to release their World Famous NFL Preseason Game of the Year (posted on Thursday night). This is one of the most sought out games in the country and is a perfect way to close out the 2014 NFL Preseason. This selection has been a BLOWOUT Winner the last two years. In 2012 our selection was Pittsburgh -4 over Buffalo, 38-7 Winner! In 2013 our selection was San Diego +4 over Arizona, 24-7 Winner! To receive this selection along with our entire football card sign-up for a full season package for just $750 (every college and NFL game). You can view our complete football record from 2013 by clicking here. If you just want the NFL Preseason Game of the Year, you can purchase it for $49 with a one-week package. Now is the time to jump on board with a veteran handicapper that has 43 years of experience!
Doc's Sports MLB is putting together an epic season on the diamond, and it just keeps getting better and better. We are an amazing 25-7 over our last 32 selections, including several big play cashes. We've now accumulated a profit of $11,500 so far this season with two months still to go including the playoffs. You just won't see results this good anywhere else in the industry right now, so make sure you are tuned into Doc's the rest of the way. We'll look to keep the momentum going with a big 7-Unit selection on Thursday, so don't miss out. NEWSLETTER SPECIAL - You can get every selection from now until the World Series in October for $100 off the listed price. Call 1-866-238-6696 so we can overide the price or email service@docsports.com You can also purchase daily selections for just $30.
Robert Ferringo posted a winning NFL preseason week on the strength of a 4-1 totals showing. Robert has secured six of seven winning Augusts and will have his 2-Unit NFL Preseason Game of the Year this week. Robert loves this spot and is building momentum toward the regular season. Ferringo was the No. 1 football handicapper in the country last year, nailing 65.2 percent of his last 115 picks (75-40) and winning an unheard of 62.1 percent NFL season. He also has a 7-Unit NFL Futures Play and two 5-Unit NFL futures picks posted, and Robert is the best futures player in the country (10-2 with his 12 career plays of 5.0 or higher; 6-0 run). Next week Robert will have his first picks from his vaunted KING College Football Betting System and he is locked and loaded for another great football season. Robert is also maintaining his MLB focus, posting 18 of 27 winning nights on the diamond and looking at a 6-Unit Play Thursday. He is looking at one play for a potential 5-Unit GOTW Saturday. Sign up now!
Raphael Esparza is off to a perfect 4-0 start so far this NFL preseason, including a miracle finish with his MNF total (Browns-Redskins 'over'). Esparza is putting his perfect record on the line again this week with a 2-Unit NFL Preseason Game of the Year. Esparza also has several futures plays posted, and he is ready for a huge bounce back football campaign. Also, Esparza is going with a 7-Unit MLB Game of the Year on Saturday, and big plays have been his forte. Esparza has five of seven winning MLB nights. He is also set for the WNBA Playoffs and has earned $2,700 with his last 23 WNBA picks. Finally, Esparza is going to have another UFC play this weekend. Last Saturday he won a 7-Unit UFC predictions, and Esparza is a ridiculous 14-3 with his Boxing/MMA selections. Get this play as part of his MLB service this weekend as a 2-for-1 deal. You pick the sport – he picks the winner!
Allen Eastman is going to continue his Big Play Friday run. Last week Eastman hit a 7-Unit MLB Game of the Year – again – and this Friday he is releasing another super-sized play. Eastman is working on six straight winning MLB seasons and is one of the best in the business. He has earned over $7,400 in profit since mid-June and is a spectacular 15-5 with his last 20 plays of 5.0 or higher. Eastman also posted his NFL futures picks last week. There are two futures available, including his 6-Unit NFL top pick. Eastman is one of the sharpest NFL bettors in the country and has 16 of 20 winning pro seasons. Eastman is counting the hours until his first NFL 411 picks this year, and his 411 System has gone 115-76 (60.1 percent) the last six seasons for $19,200 in profit. He doesn't just release his plays – he bets every one of them. Join him in a partnership in profit today.
Strike Point Sports is set to release a rare 7-Unit top play selection this Saturday. SPS' top play will be available on Friday afternoon, and over the past five years they have produced a 34-15-1 record with soccer plays rated 5.0 or better. Strike Point Sports is +$4,500 in soccer profit dating back to last season in May, and this top pick is definitely not one to miss. They have also been dominating the diamond over the last week, producing +$2,400 in profit thanks to five straight winning picks. They hit their 5-Unit GOTW and 6-Unit GOTM selections during that span and are now an outstanding 28-15, +$5,700 with plays of 5.0 or higher over the last year. Also, their 7-Unit NFL futures play (six total futures) is still available this week for just $49, and SPS is looking forward to the start of real football next week. Sign up now!
Jason Sharpe is 24-12 in his career with his NFL preseason selections and is one of the sharpest early-season football bettors in the country. Sharpe has never had a losing preseason in the four years he has released selections and is going to wrap up another profitable effort with this week's card. Sharpe is coming off his personal best football season at nearly $2,000 in profit, and he is looking to surpass that this season. Sharpe is also looking to pick things up with his MLB service and has three of four winning seasons. Sharpe is as good as it gets on the diamond, and we know he has a killer stretch run lined up. Check out this savvy pro today.
Indian Cowboy has shown a profit in the WNBA and MLB, and he is looking forward to a successful soccer campaign. IC has banked over $1,000 in baseball profit this season, and he is going to continue with his one play per day approach. He has tallied $3,100 in profit with his WNBA predictions on the strength of an awesome 11-3 run on plays of 6.0 or higher this year. He will have more top plays this week, and you can sign up for the rest of the WNBA season for just $99. IC will have a big bounce-back football season this year and has a free futures play available in his video. Check his Insider's page for details.
Mike Davis has a big weekend ahead featuring his MLB, NFL and now his soccer service. Davis will be releasing English Premier League selections this week and is getting started with a 5-Unit Game of the Week. Davis hit his 5-Unit MLB Play last weekend (along with an 8-Unit winner) and has gone 5-1 for $1,700 in profit lately on the diamond. He is heating back up, and this is the perfect time to sign up. He is releasing another 5-Unit MLB Game of the Week on Sunday that you don't want to miss. Finally, Davis is coming off a 2-1 NFL week, and he will have three more selections going this weekend as he looks to close up the NFL preseason. Sign up with our newest addition today.
11th Hour Sports has been smoking hot lately, and if you aren't gobbling up these monster profits what are you waiting for? 11th Hour Sports has produced an astonishing $122,000 in profit over the last eight months, and they are on their best-ever streak ($60,000 the last 20 nights). 11th Hour Sports is a unique system for high rollers and high-volume players. You will get every pick, up to 350 Units in a day, texted right to your phone. Just text "PICKS" to 29022 and sign up for your no-strings-attached trial today.
The Prop Machine has been an amazing profit producer in its time with Doc's Sports, and if you are at all interested in betting on prop plays this system is a gold mine. Prop Machine has $3,300 in profit with their selections over the last seven weeks, and they are excited for another big football season. They are up over $40,000 in the last year. That includes an awesome $27,000 in profit in football last season, and they are ready to top that in 2014. Sign up and clean up today.
Our football packages are available now, and clients are already signing up with the best team of handicappers in the world. Call 1-866-238-6696 or email: service@docsports.com to sign up and our early subscribers are taking advantage of two of the best deals on the site: our Early Bird Special rate of $750 (get you every selection from your handicapper from August to the Super Bowl) and our 3-for-1 Football Special, which gives you access to three handicappers of your choosing through for the first several weeks of the season.
Doc's Sports is still accepting orders for the World Famous Doc's Sports Journal for 2014. Sign-up now for this complete season college and NFL football schedule and be one of the first people to receive the Sports Journal! Click here to place your order now!
FREE PICKS FROM DOC'S SPORTS EXPERT HANDICAPPERS:
Free Major League Baseball Prediction From Doc's Sports :
Take 'Over' 8.5 San Diego at Arizona (9:40 p.m., Friday, Aug. 22)
We should see runs aplenty in Friday night's matchup in Arizona. First and foremost, we have two starting pitchers that are overrated in my book. Odrisamer Despaigne comes in with a 3.28 ERA, but that's extremely deceiving. First of all, half of his starts have been in pitcher-friendly Petco Park in San Diego. But even beyond that, Despaigne has a horrid 37-23 K/BB ratio and he's been fortunate with a low BABIP of .269 thus far. As a result, we're going to see Despaigne getting knocked around a little bit before this season ends. Chase Field is much less forgiving for pitchers, so there's a good chance he gets roughed up a little bit tonight. For the Diamondbacks, right-hander Josh Collmenter toes the rubber. His numbers aren't terrible, but a 4.31 ERA and 1.30 WHIP are certainly nothing to get excited about. He did work out of the bullpen a little bit and that generally is much easier work than facing hitters multiple times in the same game. I've never liked Collmenter's stuff very much as he doesn't throw hard and relies too much on deceiving hitters and hitting the corners of the plate. He was able to get by like that over the first few years of his career, but hitters are finally catching up with him. The Padres have been swinging the bats better than anyone else in the NL since the All-Star break, so no reason for that to end tonight. This one has all the makings of a slugfest, so we'll sit back and tally the runs as they cross the plate. Take the over here. Go over to Sportsbook.com you can get a 25 percent sign-up bonus for up to $250 of free cash. Use that as part of your wagering this weekend. Just Click Here.
Free European Soccer Prediction From Strike Point Sports:
Take 'Over' 2.5 Everton at Arsenal (12:30 p.m., Saturday, August 23)
Two of the English top flight's top teams square off in the northwest of the country when Arsenal visit Everton. Both teams are attack-minded and know a lone goal is likely not to be enough to win this match. I see both sides getting on the score sheet and contributing at least a goal a piece in this encounter. Arsenal is coming off an early week trip to Istanbul from the Champions League qualifier, and I wouldn't be surprised to see them a little more off their top game because of that. Neither defense screams clean sheet, so look for a 2-1 or 2-2 finish between these two teams on Saturday. SPS has a 7-Unit top play available this weekend (Saturday morning start time), so make sure to check out this top rated selection from one of the better soccer handicappers around. And if you go to Bovada - Click Here – you can get a $250 free play to use on this top play.
Free NFL Preseason Prediction From Allen Eastman:
Take #274 Kansas City (-3.5) over Minnesota (7:30 p.m., Saturday, Aug. 23)
This is Mike Zimmer's first road game as head coach of the Vikings. Minnesota has had two good games at home to open the preseason. But now they are hitting the road. And things can get chaotic for a rookie coach and a young team. The Chiefs are at home and have an easy week with no travel. And Andy Reid is an old pro anyway. The Chiefs starters were outscored 14-6 by Carolina last week. But they outplayed them. Kansas City just couldn't finish drives with TDs. Reid's teams have gone 10-5 in his career in Week 3 in the preseason and they will want to get a win here after losing by 12 last week. I think this Chiefs defense will be able to shoot down Matt Cassel and frustrate Teddy Bridgewater. I expect a lot of Bridgewater. And like his rookie coach I think that his first game on the road can overwhelm him. I like the Chiefs to rebound and I like the Vikings to letdown after their come-from-behind win last week at home against Arizona. Take the home team here and collect with the Chiefs. Don't forget about my incomparable NFL 411 System (115-76 for $19,200 profit). Sportsbook.com will give you a 25 percent sign-up bonus, up to $250, if you Click Here, and you can use that bonus money with my NFL 411 System this fall.
Free NFL Preseason Prediction From Robert Ferringo:
Take 'Under' 45.5 Carolina at New England (7:30 p.m., Friday, Aug. 22)
There is just never any telling what Bill Belichick is going to do with his starters in the preseason. He could play Tom Brady for an entire game. He could play him one series. He could not play him at all. With a fierce Carolina pass rush on tap this week I think that Belichick will protect his star player. Also, the Patriots offense got a lot of work in last week against the run-run-run Philadelphia system. The Panthers defense looked really good last week against Kansas City and I expect the Panthers to play full bore in this game. Carolina knows what it is: a team that runs the ball and plays great defense. They aren't going to find the going too easy against an improved Patriots defense. But I also don't see Carolina trying to get too creative to score points in this one. The Panthers have gone 'over' in both of their preseason games this year. But I don't see that trend continuing. They are 1-3 against the total in Weeks 3 and 4 the last two years and I think that this one will go 'under'. We are also giving you a $250 free bet - Click Here – at Bovada and you can use that on Robert's NFL Preseason Game of the Year or save it for next week's first KING System selections.
Free NFL Preseason Prediction From Jason Sharpe:
Take #254 Detroit (-3) over Jacksonville (7:30 p.m., Friday, Aug. 22)
The Detroit Lions love to impress their loyal fan base and they will usually try to do so by putting on a good show when at home in the preseason. Look no further than the fact the Lions are 12-1 in their last 13 preseason home contests. Not only do the Lions usually win these meaningless contests but will do so in very strong fashion usually as their winning margin has been by an average of 12 points per victory during this stretch.
Last year the Lions won their Week 3 preseason game at home by a 40-9 score. The one before that was a 34-10 home win in the week three preseason home game back in 2011. In 2010 the Lions also played at home in week three and scored 35 points in that game as well meaning the last three times in this spot they've averaged 36 points per game and scored 34 or more points in each one. This is obviously a franchise looking to entertain their fan base here in what is considered by many the so called "dress rehearsal" contest for NFL teams.
Jacksonville is a team in rebuilding mode. The Jaguars went 4-12 last year in what was head coach Gus Bradley's first season. The goal right now for the Jaguars is to try and restore some pride and excitement back into what was not only a very bad but also boring football team last year. The Jaguars scored the fewest points in the NFL last season and because of that they made it a point to go out and take the first quarterback in this year's 2014 NFL draft by grabbing Blake Bortles. Developing Bortles seems to be priority number one for them this preseason as Bradley stated he will let Bortles play with the first team this week against Detroit despite the fact he will not be their opening day starter. A move like this proves that is that Jacksonville is concerned more about Bortles getting some quality playing time over them winning this meaningless game here. Take Detroit minus the points. And take a free 25 percent sign-up bonus for up to $250 of free cash from Sportsbook.com (Click Here).
Free European Soccer Prediction From Mike Davis:
Take Manchester United (-135) over Sunderland (11 a.m., Sunday, August 24)
The transfer window closes August 31st and Manchester United is under tremendous pressure to make some big moves, especially after their first league match defeat versus Swansea at Old Trafford. I bring that up because Louis Van Gaal has clearly stated that he needs better players. It was evident in MU's opening Barclays Premier League fixture loss to Swansea City (1-2). Van Gaal used his 3-5-2 system in the first half and United fell behind 1-0. At the half, he switched to the 4-2-3-1 and that is very telling. "We were not playing well and we were behind, so I changed the system to one they have used a lot at United before," Van Gaal said after the game. Newly acquired Marcos Rojo's versatility will certainly help Manchester United run Van Gaal's new system but he alone is not a cure-all.
Sunderland defeated Manchester United 1-0 back on May 3rd of this year in League play. However, this is a much different situation. This is a pivotal, early game for Van Gaal's club and he will have them ready to play. United will likely get the services of Robin Van Persie back this week after he was declared unfit for the opening fixture. As muddy as the waters are for Man U, they still have better overall talent than Sunderland and I look for them to respond on Sunday. Take Manchester United and get on my 5-Unit EPL Game of the Week and my 3-Unit EPL Guaranteed Winner. Both games are Saturday. Save yourself some money and take advantage of the season package for just $795. That includes all of my soccer selections (EPL, MLS, Champions League games, and a select group of other plays) for 365 days. The secret is out: There is a lot of money to be made in soccer. We are also giving you a $250 free bet - Click Here – at Bovada and you can double that money up this weekend alone.
Free NFL Preseason Prediction From Doc's Sports :
Take #281 Cincinnati (+2) over Arizona (8 p.m., Sunday, Aug. 24)
We faded the Cardinals at home in Week 3 of the 2013 and won easily and will take the points with the better team in 2014. Cincinnati has a ton of talent on both sides of the football and Arizona just suffered some key injuries on defense. QB Dalton looked impressive last week going 8 for 8 with a touchdown pass. Cincinnati is 0-2 this preseason and with a pair of new coordinators and just believe Cincinnati will give a little extra effort to win this game. I have never been a big fan of former Bengal QB Carson Palmer and feel this is bad blood with the way he forced his way out of Cincinnati. Take the points with the better team on Sunday Night Football. Do not miss out on Doc's Sports Week 3 selections featuring our World Famous NFL Preseason Game of the Year. This selection is one of the most sought out games in the entire country and was a BLOWOUT Winner the last two years. If you go to Bovada - Click Here – you can get a $250 free play. Use that cash this week's free play winner or save it for next week's big preseason selection.
THIS WEEK'S MOST POPULAR ARTICLES:
2014 Big Ten Football Predictions
Betting Impact of Braxton Miller Injury on Ohio State Futures
Texas A&M 2014 Football Preview and Predictions