College Football Betting System for Handicapping Picks: The Ferringo KING System
by Doc's Sports - 7/23/2013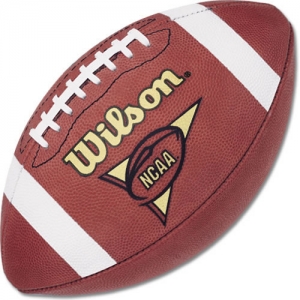 Robert Ferringo is one of the top professional handicappers in the nation. His insightful research and analysis has helped him become one of the most sought-after football writers in the country, and his unique and innovative approach to sports investing – The Ferringo Method – has taken the industry by storm while helping his clients reach eye-popping profit levels.
Robert is constantly working to improve and evolve in order to stay two steps of the oddsmakers, the sports betting public and other wannabe handicappers. And this fall he is ready to unveil the newest weapon in his football handicapping arsenal and one of the most remarkable college football betting systems the country has ever seen: the KING College Football Betting System.
Robert has been collaborating with one of the sharpest college football minds in the nation – a professional handicapper in the Atlanta area that has produced 12 of 13 winning college football seasons while becoming one of the most trusted, respected and knowledgeable college football analysts in the country – and together they have developed the KING System for college football betting.
The KING System went an amazing 42-20-1 while banking an astounding $8,000 in college football betting profit in the 2012 regular season. Overall this system posted 11 of 14 winning regular season college football weeks, including an outstanding streak of seven straight winning weeks from Sept. 22 to Nov. 3. And how did the KING System respond to that one losing week in mid-November? By closing with an incredible 9-1 run for over $3,100 in profit during the most intense time of the college season!
Don't believe it? You can check out the complete record of 2012 KING College Football Betting System HERE.
We are excited and proud to announce that for the first time ever these KING System plays will be available to the public exclusively through Doc's Sports Services. You do not have to pay extra for these incredible college football picks; they are included in Robert's weekly, monthly and full season football subscriptions. CLICK HERE for details and to sign up.
We feel that this unique college football betting system can be the equivalent to Allen Eastman's fabled NFL 411 betting system, which has hit 62.5 percent of its wagers over an unprecedented five-year period (105-63-5). The KING System has the potential to surpass even those incredible numbers, and, combined, the NFL 411 System and the KING College System produced an unbelievable 58-28-3 record in 2012.
Now that we know what the KING College Football Betting System can do, the question becomes, "What is the KING System and how does it work?"
The KING System is a proprietary college football betting system sold exclusively by Robert Ferringo here at Doc's Sports. Obviously, we can't share all the specific methods and formulas involved in this system just like Coca-Cola wouldn't release the formula behind its prized product. But perhaps the best way to explain the KING System is that its the perfect blend of old-fashioned insider knowledge and new wave statistical analysis.
The KING System accounts for personnel matchups, injuries, coaching, weather, rivalries, school vs. school history, statistical models, and insider knowledge that very few people in college football have access to. Robert's information gathering network and analysts are top-notch and feed him a handful of games each week. Robert then takes these specific, targeted selections, runs them through his unique statistical filters, and the result is a KING System weekly card of college football picks that will continue to devastate sportsbooks across the country.
The system releases anywhere from two to seven plays per week, with most selections coming on college football sides. About 10-20 percent of the plays each season are on totals or first-half plays, which are available for betting at 99.9 percent of sportsbooks.
Robert's incredible KING College Football Betting System has been back-tested over the past three years, and he now feels comfortable enough to release these plays to his clients.
As you can see from the 2012 record, the KING System was a flat-betting system, meaning that each play was released at the same value. However,this year Robert has added some specific statistical filters – think of it as giving the KING System a shot of statistical steroids – so now it will produce several plays rated between 5.0 and 8.0 Units throughout the season. This should only help the profits increase exponentially.
This truly is a one-of-a-kind system, and you absolutely do not want to miss out on it.
The KING College Football Betting System isn't a magic genie that will win every pick. But what the KING System will do is provide you with a simple, effective, fun source of profit that will boost your bankroll all season long. Long-term profit is the foundation of Robert Ferringo's handicapping style, and it has helped him become one of the most successful handicappers in the industry. The KING System falls in line perfectly with this long-term approach.
You are missing out if you are not playing Robert Ferringo's KING College Football Betting System. These systems, along with all of Robert's football predictions, are backed by Doc's Sports' Guarantee and available exclusively on our site. Sign up today, and don't be left out of a single winner from this year's system!
Robert Ferringo is a lead writer for Doc's Sports and one of the best and most successful football handicappers in the country. His football packages are up and available and you can sign up today to put The Ferringo Method – which helped earn his $100 per Unit bettors nearly $50,000 from 2010 to 2013 – to work for you today!