Doc's Sports Handicapping - Weekly Newsletter May 19-May 26
by Doc's Sports - 5/19/2015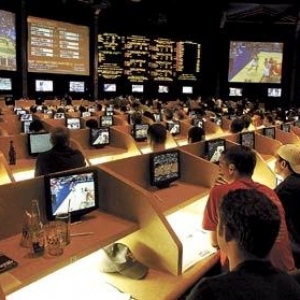 WHAT'S INCLUDED IN THIS NEWSLETTER:
- SIX Winning Free Picks Posted Below!
- Esparza Going With An 8-Unit MLB GOTY Friday
- Doc's, Sharpe, Harris Continue Impressive MLB Picks
- WNBA and CFL Packages Available Now
- MLB 3-For-1 Specials Available -Sign Up HERE!
THIS WEEK'S TOP GAMES FROM OUR TEAM OF EXPERTS:
WEDNESDAY
Strike Point Sports - 7-Unit NBA Play (CLICK HERE)
THURSDAY
Robert Ferringo - 7-Unit MLB Play (CLICK HERE)
Doc's Sports - 7-Unit NHL Hockey Play (CLICK HERE)
Raphael Esparza - 5-Unit NHL Hockey Play (CLICK HERE)
FRIDAY
Raphael Esparza - 8-Unit MLB Baseball Play (CLICK HERE)
Doc's Sports - 7-Unit MLB Baseball Play (CLICK HERE)
Jason Sharpe - 6-Unit MLB Baseball Play (CLICK HERE)

SATURDAY
Robert Ferringo - 5-Unit MLB Play (CLICK HERE)
Raphael Esparza - 7-Unit UFC Play (CLICK HERE)
Raphael Esparza - 5-Unit MLS Soccer Play (CLICK HERE)
HANDICAPPER'S HOT STREAKS AND NEWS:
1. ALAN HARRIS is the newest addition to the Doc's Sports team, and he has come flying out of the gate! Harris has posted $4,100 in profit in his first three weeks releasing MLB selections, and we are looking forward to even more winners from our new handicapper. All of our handicappers go through a very thorough vetting process, and Harris is the latest to make the cut and join our exclusive service. Be sure to check out what he has going on this week.
2. JASON SHARPE has been slaughtering the books with his MLB service - exactly as we predicted in this space two months ago - and he is hitting 64 percent so far this year. Sharpe has already tallied nearly $6,000 in baseball profit this year, and he has chalked up five of six winning weeks so far. Sharpe has gone 7-2 with his MLB plays of 5.0 or higher, and he will have a 6-Unit MLB Play on Friday that you don't want to miss.
3. DOC'S SPORTS has a pair of big 7-Unit Plays on tap for this weekend, and we are going to continue cashing big money tickets in the NHL and MLB. Doc's has a 7-Unit NHL Play on Thursday followed by a big 7-Unit MLB on Friday. Doc's has gone 18-8 with his NHL plays this postseason and is going to add to our total with this one. And we also connected with our April top play and want to go 2-for-2 with Game of the Month picks this season. Sign up and get both picks for $30 apiece!
4. RAPHAEL ESPARZA continues his all-sports extravaganza this weekend and will have picks from all over the sports betting spectrum. He will have big plays in the NBA, NHL, UFC fighting and the MLS going this weekend and continues to bang the books in all sports. But his centerpiece play will be an 8-Unit MLB Game of the Year on Friday. He has been good for 19 of 29 winning MLB plays for over $2,000 and is going to add to it with this must-play game.
5. ROBERT FERRINGO has been a sniper with his big MLB plays, going 4-1 last week with his picks rated 5.0 or higher and nailing a trio of 7-Unit MLB selections last week. He is going to continue his aggressive approach this week with a 7-Unit MLB Play on Thursday to get the weekend started early. Robert is one of the most selective big-play handicappers around, and you don't want to miss this slick pick.
6. WNBA Basketball and CFL Football packages are up and available, and the seasons both start within the next few weeks. I'm sure you are thinking, "Why in God's name would I bet on the WNBA or CFL?" These niche sports create phenomenal opportunities for our clients, and we have some of the sharpest handicappers in the country ready to take advantage of these weak summer lines. If you've enjoyed making money all winter then sign up and take advantage today.
FREE PICKS FROM DOC'S SPORTS EXPERT HANDICAPPERS:
Free MLB Baseball Prediction From Robert Ferringo :
Take 'Under' 7.0 Seattle at Toronto (7 p.m., Friday, May 22)
I am coming off a solid week of MLB picks, nailing three 7-Unit Plays and going 4-1 on my picks rated 5.0 or higher. I am going to keep the big-play winners flowing this week with another 7-Unit MLB Play on Thursday. As for this free play, I am looking to back King Felix on the road here. He is coming off a disappointing game against Boston at home last weekend, and I think he'll want to make up for it on the road against the Blue Jays. He has been his typical unhittable self this year, sporting a 2.30 ERA and a 4.5-to-1 strikeout-to-walk ratio. He has an OK 3.56 ERA in his career at Toronto, and throwing on the turf isn't going to bother him. Marco Estrada, who has been steady in his bounce-back season, will oppose him. Estrada posted sub-3.80 ERAs in 2012 and 2013 before watching his numbers balloon up to 4.36 last year. He's at a 3.55 this season and has stretched himself out since joining the rotation three weeks ago. Seattle's offense is one of the worst in the league, averaging just 3.78 runs per game, and I don't see the visitors posting more than four runs on their own. It's the first game of an otherwise meaningless series, and I think the pitchers will control this one. You can take advantage of Sportsbook.com's 25 percent sign-up bonus if you (Click Here) and be sure to sign up for my 7-Unit MLB Play this week.
Free MLB Baseball Prediction From Jason Sharpe :
Take #914 Detroit (-125) over Houston (7 p.m., Friday, May 22)
Looking to bet against the Houston Astros in this one here. The Astros have been the talk of the MLB world here 1/4 of the way through the year, but be careful as things tend to even out over the course of a long baseball season. The Astros offense has barely hit above .200 in the month of May, and once their home run turns this offense will only get worse. Starting pitcher Colin McHugh has once again found a way to get the job done here early on this season, but there are some alarming signs that McHugh may regress. His velocity is down overall for this year, and with that his strikeouts are closer to his pre-2014 numbers. He will face a solid Detroit Tigers offense here in this one. The Tigers offense is once again putting up another excellent season with the bats as a team as they lead the league in team batting average against right-handed pitching. They go with starter Alfredo Simon in this one. The veteran right-hander has posted back-to-back quality starts for Detroit and has an excellent 1.25 ERA when pitching at home this season. He's been able to benefit from what's been a solid team defense and bullpen this year, two areas of concern for these Tigers in the past few seasons. Take Detroit here in this one.Get started with a FREE 25 PERCENT signup bonus at Bookmaker Sportsbook. Just mention bonus code DOC300 - Click Here.
Free MLB Baseball Prediction From Strike Point Sports :
Take 'Under' 6.5 New York at Pittsburgh (4 p.m., Saturday, May 23)
AJ Burnett has been everything and more than the Pirates could of hoped for after he resigned with Pittsburgh following a year in Philadelphia. Burnett, who didn't pitch well last season in Philadelphia, has flourished returning to the Pirates going 3-1 with a 1.38 ERA not allowing more than 2 runs in any of his eight starts so far this season. The Mets have come back to Earth following a 15-8 opening month of the season and have already lost 8 games in May through their first 15 contests. The offense is averaging nearly a run less in May, but they probably won't need many to get the win with Matt Harvey toeing the rubber for them. Harvey has been awesome this year, going 5-1 with a 2.31 ERA, and he has done his best work on the road. Harvey has allowed 5 earned runs over 27.2 innings in four starts striking out 29 batters with a WHIP of 0.87 away from Citi Field. Pittsburgh is sitting a few games under .500, and the struggles of Andrew McCutchen and Josh Harrison haven't helped. Either pitcher could throw shutouts, and that's why I think this game will go under. Runs will be at a premium and both of these pitchers will know they will have to do their best because of the other guy on the mound. Play the 'under' in this one and use a free $250 free play from Bovada (Click Here) on my free play and be sure to sign up today and keep cashing with our fantastic NBA season or get on board as we look for back-to-back winning MLB years.
Free MLB Baseball Prediction From Allen Eastman :
Take Pittsburgh (+105) over New York Mets (4 p.m., Saturday, May 16)
This one will be an obvious pitchers' duel. We have Matt Harvey going up against A.J. Burnett in this one, and they are two of the best in the National League. But I am going to side with the home team here as long as the Pirates are an underdog. I think that Burnett will be able to match Harvey. But I think that the Mets are going to struggle in Pittsburgh this weekend. The Mets are coming off a big series against St. Louis, and they could have a letdown here against a Pirates team that needs to get itself over .500. The Mets have gone 23-16 on the season and are a surprise team. But they are 15-4 at home and have not been nearly as effective away from home. They are hitting just .238 as a team, and overall their pitching numbers are weaker than Pittsburgh's, too. Overall I think that the Mets will be overvalued going into this series. That will create a nice opportunity to pick up some cash on the home underdogs. Play Pittsburgh. You can take advantage of a free $250 free play from Bovada ( Click Here) and use it this week on one of my two major MLB plays.
Free MLB Baseball Prediction From Doc's Sports :
Take 'Under' 6.5 Philadelphia at Washington (4 p.m., Saturday, May 23)
We'll have a great pitching duel on Saturday afternoon in Washington D.C. as Cole Hamels goes up against Max Scherzer. Everyone knows that these two guys are top-notch aces, but it's some of the other areas of these teams that give us confidence that this will be a lower-scoring game. First off, the Phillies have great eighth and ninth inning options in Ken Giles and Jonathan Papelbon. Hamels likely goes seven innings or more, so we won't see any bad pitchers taking the mound for Philadelphia. The Nationals offense is also heavily dependent on Bryce Harper, as the production of their team has been almost nil when Harper hasn't put up big numbers. Hamels likely pitches around Harper and makes the rest of the team beat him. The Phillies offense is a complete disaster and could set franchise records for futility if they maintain this pace. They are currently averaging a hair over three runs a game and are batting just .240 collectively as a team. With two aces pitching in this one, it's hard to imagine either offense getting anything going. Take the UNDER. Last season we posted one of the best MLB seasons ever at Doc's, so don't miss out on huge profits again this season as we're off to a great start in 2015. And don't miss out on Sportsbook.com's 25 percent sign-up bonus (Click Here).
Free UFC Prediction From Raphael Esparza :
Donald Cerrone (-400) over John Makdessi (8 p.m., Saturday, May 23)
This pick is from UFC 187. Yes, you have to lay some heavy wood, but if you have followed my UFC picks you know I'm a big fan of "Cowboy" Cerrone. I told myself if this number was less then -600 you have value because I see John Makdessi having a long night in the octagon. Cowboy Cerrone has won seven straight fights in the UFC, and he is probably one of the hottest fighters. And if he can have another great showing at MGM Saturday night he will be in talks for a title shot. He knows that, and that is why I see Cowboy Cerrone not messing around with Makdessi. Makdessi does have some KO power, but he hasn't faced a competitor like Cerrone and Cerrone does not have a weak chin, so I believe he will be able to handle anything Makdessi throws at him. Donald 'Cowboy' Cerrone finishes Makdessi in the late second round and we start talking about title shots for the Cowboy. Use a free $250 free play from Bovada (Click Here) and don't forget about my Preakness Stakes selections this weekend. I will have plays in 2-3 of the races on Saturday and want to follow up a great Derby performance!
THIS WEEK'S MOST POPULAR ARTICLES:
2015 NFL Season Win Totals Predictions
Weekly Q&A with Doc's Sports Expert Handicapper Raphael Esparza
Odds for the 2015 Dallas Cowboys NFL Home Schedule