Member Notes
Check out all we have to offer on Monday as we have a big 7-Unit MLB Play!!
Alan's Big Board!!
**7U MLB Play Mon 7:20 PM**
**Next CFL Update: Thurs 6/20**
2019 CFL: 1-0 +$400
4/5 Winning CFL Seasons!!
**7U MLB Play Mon 7:20 PM**
7U MLB Win Sat 6/1 (Yankees -115)
7U MLB Win Fri 5/31 (Rangers -115)
7U MLB Win Tues 4/30 (Dodgers)
7U MLB Win Mon 4/29 (Braves)
7U MLB Win Wed 4/3 (Cardinals)
7U MLB Win Sun 3/31 (Phillies)
---
**Next CFL Update: Thurs 6/20**
2019 CFL: 1-0 +$400
4/5 Winning CFL Seasons!!
---
Alan Harris' BIO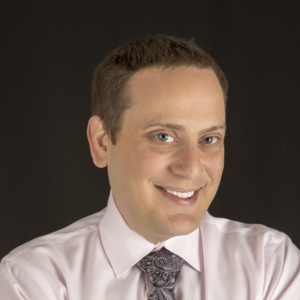 Alan Harris (BigKatSports) cut his teeth in Las Vegas, working at some of the biggest books on The Strip. Because of the contacts he developed in his seven years in the industry, Alan has access to the sharpest lines and players in the business. Now on the other side of the counter, Alan brings this information to life as a handicapper here at Doc's Sports Service.
Handicapping Sports 2019
Football - NFL/NCAA/CFL
Basketball - NBA/NCAA
Hockey - NHL
Baseball - MLB
Alan got his start on the East Coast, just like many of the professional handicappers in the industry today, and placed his first parlay wager at the age of eight in pools his family members would bring home on Wednesday's for the upcoming football weekend. Quickly realizing that parlays weren't a great way to turn a profit in the long term (some still don't realize this), Alan started tracking line moves and stats by the age of 10, and by his freshman year of high school he had his own set of power rankings in all sports that he wagered on. Those systems and power ranking formulas have been tweaked a time or two since then, but they are the basis for how he does his handicapping today. It all starts with these power rankings and goes from there. Information obtained from beat reporters, local wise guys, bookmakers and betting trends are then taken into consideration, and, finally, Alan's personal thoughts and observations are mixed in. All these factors help in making Alan one of the top handicappers in the industry.
Follow me on Twitter @BigKatSports
Alan feels that his connections in the industry, his daily number crunching and his basic feel for how games are going to play out have led to his success as a successful professional sports bettor since making the move to Las Vegas. He's looking forward to now bringing that to his clients. Come along for the ride with this up-and-coming handicapper here at Doc's Sports Service.