College Football Betting: Week 3s Best Non Top-25 Matchups
by Strike Point Sports - 9/16/2009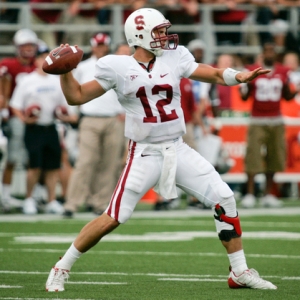 College Football is all about prestige and power rankings. Florida, USC, Penn State, etc.: Everyone is tuning in to see how the best in the land fare each Saturday and how they stack up against each other. But rarely is that the case, because most of the time these Top 10 powers are playing competition that never usually measures up. Here's some insight into some of Week 3's best matchups outside of the glitz and glam of the rankings.
Arizona at Iowa (-5.5) - Saturday, 3:35 p.m. EST
Here's an interesting collision between Pac-10 and Big Ten schools. 'Zona gets to travel to the Midwest, and their first test of the season will come here against the Hawkeyes. And while neither team should do much damage to climb beyond the middle of the pack in their respective conferences this season, I have heard a fair bit of buzz about which team bettors feel is the play in this one.
Both come in at 2-0, but that's hardly worth barking about this early in the fall. 'Zona has covered six of their last eight games vs. winning teams. However, no longer with quarterback Willy Tuitama, it's still unknown if the Wildcats can be a threat offensively through the air.
Conversely, Iowa has a respective arm under center in Richard Stanzi. He has five touchdown passes in the first two games, but the Hawkeyes' worries are on their rushing game as they are not able to rely on Jewel Hampton, who injured his knee and will miss the entire campaign.
The home team rightfully is favored, as this road trip won't bode easy for the West Coast 'Cats. However, Iowa needs to continue to prove that they should be expected to show the quality of their blowout win over intra-state rivals Iowa State, rather than their near loss to FBS Northern Iowa.
San Jose State at Stanford (-17.5) - Saturday, 9 p.m. EST
Of course we had to give you some focus on the left coast as well. You can make the argument that no mid-major had a tougher start to the schedule than did the Spartans with road trips to Los Angeles (USC) and Salt Lake City (Utah). And while the score line of San Jose State's game with the Trojans looks bad, they hung in for the first quarter, and their 14-24 loss to the Utes is quite respectable as well. No shame in their 0-2 mark at all.
Now Stanford did well to take care of business and earn an easy conference victory over Wazzou in their opener. But a setback on the road to Wake was more disappointing, simply because the Cardinal had that game in control as well, leading 17-3 at halftime. But still, freshman quarterback Andrew Luck looks every bit as impressive as his arm was hyped up coming into the season. He and tailback Toby Gerhart will form a strong backfield duo this Pac-10 season, and they surely will test the Spartan defense.
But I think there is reason to take a look at the points and the WAC rep. Stanford hasn't showed a great ability to perform outside of the conference, going 1-4 ATS in their last five non Pac-10 games. But if Luck can attack down the field consistently in this one, then I do feel Stanford can run away with this game, but I have a feel we will see a competitive match-up in Palo Alto this time around.
Check Strike Point Sports' Insiders Page here for more information on his college football picks.