NFL Survivor Pool Picks: Week 14
by Matt Severance - 12/9/2009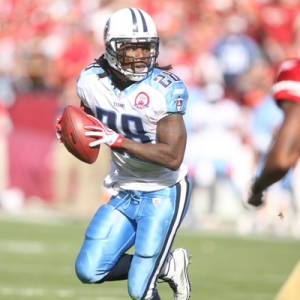 Week 13 almost was very, very good to those of you following my Survivor Pool advice. I warned heavily against taking the Saints last week (you didn't have that option if you have chosen my top recommendation each week), and New Orleans was incredibly fortunate to win in Washington. All the Skins needed was a chip-shot field goal to take a late two-score lead, but Shaun Suisham pushed the attempt wide right from 23 yards with 1:52 to play. That led to the Saints eventually rallying for an unlikely win and to Suisham losing his job.
Still, there were two upsets that may have knocked a few of your competitors out last week: The Pats losing in Miami and the Raiders winning in Pittsburgh. The rest of the week was pretty chalk.
My top choice was the Bengals in Week 13, and they handled the Lions pretty easily. But I have no division leaders left to choose from, so it really gets tough in the season's final quarter. Because there are so few teams left, only the first one in the "swear by" category will be one I haven't used.
FIVE TO SWEAR BY IN WEEK 14
Tennessee Titans (vs. St. Louis). Of all the teams I have left, this is clearly the biggest mismatch. My only concern is that Tennessee might not play with as much motivation in the wake of losing last week, which pretty much ends its playoff hopes. But Chris Johnson should have a huge day against the Rams (No. 28 rush defense), who still haven't won an outdoor game since Week 6 of last season. In fact, if Johnson wants to reach the 2,000-yard mark, he'll probably need 200 this week, which is very possible. In addition, that St. Louis offense is on pace for just 185 points this season, easily a franchise worst. However, the Rams also have lost their last four games by 10 points or less, so this might be a little too close for comfort, but go with the Titans.
New England Patriots (vs. Carolina). OK, I said the Pats were a lock last week because they hadn't lost consecutive games in their previous 50. Well, that went bye-bye in South Florida. I'm not really sure when the Pats last lost three games in a row, but that simply won't happen Sunday. I think Tom Brady plays very well now that he's a new daddy (again) and because the Pats are in near-desperation mode in the suddenly tight AFC East. And while the Panthers may do some damage on the ground, I have a feeling Bill Belichick will be able to confuse inexperienced Carolina QB Matt Moore.
Baltimore Ravens (vs. Detroit). Matthew Stafford seems likely to sit for the Lions, and Baltimore is one of those desperate AFC teams. The short week is a concern, but Detroit really hasn't been close in a road game this season.
Pittsburgh Steelers (at Cleveland). Going against two rules here: a division game and taking the road team. But have you seen the Browns? Yes, Pittsburgh is playing lousy too, but the Steelers' pride will kick in here, even if Hines Ward sits out.
New Orleans Saints (at Atlanta). I only recommend this pick if Matt Ryan and Michael Turner both miss another game for the Falcons. If either plays, pass on this one because the Falcons could easily pull the upset.
FIVE TO BE SCARED BY IN WEEK 14
Arizona Cardinals (at San Francisco). The Cards looked like a Super Bowl contender again in beating the Vikings last week and are 5-1 on the road. But if you saw that Minnesota game, Kurt Warner was limping pretty substantially afterward. He will certainly start Monday night despite that hip pointer, but remember that the Niners already have beaten Arizona once this season. San Francisco also must win to keep its very slim division hopes alive. The Cards are just too inconsistent to use this late in the season.
Minnesota Vikings (vs. Cincinnati). Is Brett Favre starting another late-season fade? He struggled some against an Arizona pass defense ranked No. 30 in the NFL last week. Maybe it was just one of those games, but maybe not. More concerning is that Adrian Peterson had his worst game of the season. The Vikes also lost stud linebacker E.J. Henderson for the season last week, and that loss could be magnified by facing Cedric Benson this week.
New York Jets (at Tampa Bay). Not sure why you would take the Jets this late in the year (maybe because Tampa Bay is 1-11), but don't you dare risk your pending fortune on Kellen Clemens, who is expected to start over Mark Sanchez after the latter got hurt last Thursday against Buffalo. Plus the Bucs have arguably outplayed four of their past five opponents only to lose all but one of those in some fashion.
Indianapolis Colts (vs. Denver). Again, this is easy for me to say since I've used the Colts. I see Indy somewhat starting to take the gas off with home-field advantage all but wrapped up.
Green Bay Packers (at Chicago). Pack are playing very well but enter off a short week. Chicago Coach Lovie Smith has done well in this series in the past, and he doesn't want to get swept. Plus the Bears have been solid at home.
To recap, I recommend the Tennessee Titans as your top choice this week. That means off the board for me are the Titans, Bengals, Cowboys, Cardinals, Vikings, Patriots, Chargers, Colts, Steelers, Eagles, Texans, Redskins, Ravens and Saints.