NFL Survivor Pool Picks: Week 4
by Matt Severance - 9/30/2009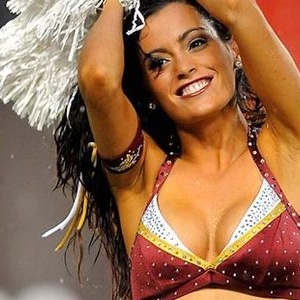 Let's just reiterate that the only thing that matters in a Survivor Pool is to advance. I throw out this disclaimer because other than recommending the Baltimore Ravens last week as the top choice, my advice was pretty shoddy.
I had five teams to be a little leery of last week in the Jets, Giants, Bears, Saints and Cowboys, and all five won. Other than Baltimore, my other teams worth taking a flier on were the Steelers, Texans, Chargers and Packers. Of course, Pittsburgh and Houston both lost to fall to 1-2.
But, again, we are still kicking thanks to the Ravens' demolition of the Browns, with Baltimore looking like the class of the NFL so far. Too bad we can't use them again, just as we can't Washington (thank God) and New Orleans.
On to our Week 4 picks, which is the first week of several where byes are a factor. And it's one of those weeks where there appear to be a lot of fairly even matchups.
FIVE TO SWEAR BY IN WEEK 4

Houston Texans (vs. Oakland). I am still on the Texans bandwagon despite this team having lost its first two games at home. But this is Houston's season this week, as a 1-3 start, with three of those coming at home, would be a killer to their playoff hopes and probably will cost coach Gary Kubiak his job. The reason I like Houston this week is because its problems come on defense, with that unit last in the NFL in yards allowed - nearly 500 of them coming on third downs alone. The best remedy for a struggling defense is JaMarcus Russell and the Raiders, who have failed to gain 200 total yards in their last two games.
Chicago Bears (vs. Detroit). No way the Lions win two games in a row, right? That hasn't happened since the first two games of the 2007 season. For Detroit, QB Matthew Stafford has been a little shaky, completing barely better than 53 percent of his passes with two TDs and five picks. And the Bears' defense will be at worst the second-best unit he has seen so far this year. Meanwhile, Chicago QB Jay Cutler seems to be finding a rhythm, and the Bears suddenly have a bunch of receivers but can't run the ball. With the bye coming next for Chicago, it will be very focused this week.
San Francisco 49ers (vs. St. Louis). This would have been possibly my top pick this week, but the loss of Frank Gore gives me pause on the 49ers. I think they still win but that the anemic Rams manage to hang close.
Washington Redskins (vs. Tampa Bay). The pressure is on in D.C., as a loss this week has to mean Coach Jim Zorn is fired. Plus QB Jason Campbell is playing relatively well. As noted above, I already used Washington, but maybe you didn't. Plus the Bucs are starting the inexperienced Josh Johnson.
New York Giants (at Kansas City). The G-men look like the class of the NFC, while the Chiefs may battle Cleveland as the AFC's worst team. But I don't love this game for New York for some reason. I have really no statistical data, just a hunch.
FIVE TO BE SCARED BY IN WEEK 4

Indianapolis Colts (vs. Seattle). No Bob Sanders and no Dwight Freeney this week for the Indy defense, which is also missing a few other starters - although linebacker Gary Brackett may be back. It's not yet clear if Seahawks QB Matt Hasselbeck will start, but if he does I could totally see a Seattle upset against a depleted Colts team.
Minnesota Vikings (vs. Green Bay). I would steer clear here because Aaron Rodgers is going to have a monster game, in my opinion. Think Rodgers wants to out-perform Brett Favre this week? Plus it's one of those intra-divisional rivalry games, and you should never touch those if you can help it.
Cincinnati Bengals (at Cleveland). Not saying you would ever take the Bengals in a Survivor Pool, but this might be one week you think about it as bad as Cleveland has played. But maybe Derek Anderson provides a spark the Browns offense has been lacking. And who knows how the Bengals actually handle the success of being 2-1 and off an upset of Pittsburgh?
Dallas Cowboys (at Denver). I absolutely don't think Denver is for real, but it's never an easy place to play. Plus Dallas could be without Felix Jones and Marion Barber this week and is coming off a short week. The Cowboys are still 3-point favorites for some reason.
Pittsburgh Steelers (vs. San Diego). The Steelers beat the Chargers twice last week, but Pittsburgh sure doesn't look the same without Troy Polamalu, does it? The Steelers have coughed up fourth-quarter leads twice in two weeks.
So, to recap, I recommend the Houston Texans this week, meaning Houston, Baltimore, Washington and New Orleans are off the board.
Good luck!