MLB Handicapping: Minnesota Looks for Magic on Second Straight Night
by Robert Ferringo - 10/6/2009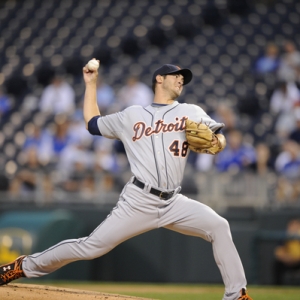 Right now it's all about that Metrodome Magic.
An emotional Monday Night Football win by Minnesota over Green Bay last night the Metrodome will likely be the staging point for another rowdy, bare-chested, beer-infused mob this evening for perhaps an even more emotional Major League Baseball playoff game.
Detroit will face Minnesota at 5 p.m. tonight in the Metrodome in Minneapolis for a one-game playoff to determine the American League Central champion. The Twins have been instilled as -165 favorites with Detroit paying out +145 in the underdog role. The total is at 8.5 (-120 on the 'under') and the winner of this game will face the New York Yankees in the next round.
Normally if there was a situation that requires a one-game playoff that game would be played on Monday. However, because of the football game between the Vikings and Packers the Twins and Tigers got an extra day to simmer before what will be a short postseason stay for one of them.
Minnesota earned the home field advantage by virtue of their winning the season series with Detroit, 11-7. The Twins were a stellar 7-2 at home against the Tigers this season and are a spectacular 61-28 against Detroit in the Metrodome over the last decade. That domination of Detroit is also in keeping with what Minnesota has been doing at home lately. They are on a sweet 9-1 run on their dome home and are looking to keep the magic of the Metrodome going for just a little while longer.
That said, the dome has been a disaster in recent playoffs. Minnesota has lost seven straight playoff games at home. They are just 3-13 ATS in their last 16 playoff games overall.
This is the second straight year that the Twins find themselves playing bonus baseball just to get through the gate and into the party that is the "real" playoffs. Last year the Twins fell, 1-0, in a one-game playoff at Chicago against the White Sox.
Taking the hill for the Twins is Scott Baker. Baker is throwing on regular rest with his last outing coming in Detroit last Thursday. In that game he didn't allow a run in five strong innings of an 8-3 Minnesota win. Baker has faced the Tigers four times this season and the results are a mixed bag. Minnesota is 2-2 in his outings, but Baker has a 6.75 ERA against Detroit while giving up 15 earned runs in 20 innings. And until his strong game last week against them Baker had been rocked by the Tigers to the tune of a 9.00 ERA in those first three starts.
However, that's in keeping with Baker's season. He was a disaster early, posting a 6.40 ERA in his first nine starts. But since then he has surrendered three runs or less in 16 of 22 starts, has posted 13 quality starts, has a 3.33 ERA over his last 10 starts, and is 14-5 overall in his last 19 starts. Further, Baker has been money at home and against divisional foes. The Twins are 10-2 when Baker faces a divisional opponent and 20-7 when he is listed as a favorite.
On the other side of the field is rookie Rick Porcello. The first-year starter has been a revelation for the Tigers this year, posting a 14-9 mark. Porcello is throwing with an extra day of rest after controlling the Twins in his last outing last week. This year Porcello is 4-2 with a 2.78 ERA when he has five days' rest.
Porcello gave up just one run in six innings in that last start last week against Minnesota. But the Tigers did lose that game. And in two starts this year in the Metrodome Porcello is 0-2 with a 6.30 ERA. Most of that was the result of giving up four runs in just over four innings in his first start against the Twins.
Porcello's struggles on the road - the Tigers are just 1-4 in his last five road starts - mirror the struggles of the Tigers overall away from home. Even though they are 5-2 in their last seven road games this team has played poorly away from Comerica Park all season. They are also just 27-58 as an underdog this season and you have to wonder what their mental state is like after missing a chance to put the divisional title away last week, blowing a chance over the weekend at home against lowly Chicago, and backing into this one-game playoff by going 3-5 down the stretch.
Further, reports have surfaced that Detroit star Miguel Cabrera had the cops called to his house Sunday morning at 6 a.m. (you know, the same day they were playing a must-win game against Chicago just to salvage their season) due to an altercation with his wife. That's just another big distraction at a time when Detroit needs everything it's got.
The Twins have all of the momentum heading into today's game. They are 9-1 in their last 10 home games and they should benefit from the good karma of a packed house in what could be the Metrodome's final game, as well as the bad karma of Cabrera and the Tigers late fold.
The biggest problem for the Twins is Baker. He is not a true "ace" and he doesn't really have shutdown stuff. He pitches to contact and those guys historically don't fare well in the postseason. Porcello could be overwhelmed by the fact that he is a rookie pitching in a place he hasn't had success, against a team with a touch of destiny in them, for a shaky Tigers club. Or he could come out and dominate the Twins because he doesn't know any better. But what I do know is that Baker is going to give up some hits and is going to give up some runs. And even though Minnesota's bullpen has been strong during its 16-5 close to the season it has still been an Achilles' heel throughout the year.
As for the total, my lean is clearly on the 'over'. Because Baker isn't a shutdown guy I can see him giving up some runs early. Also, because both lineups just saw these starters less than a week ago - with the advantage going to both pitchers - I think that the batters will have the edge in this one.
This is the third straight year that we've witnessed a one-game playoff to determine the final postseason slot. As I mentioned, last year was a 1-0 White Sox win. But the year before that was a 9-8 win by Colorado in Coors Field in an extra inning game. So as far as scoring goes in these situations we've seen both extremes. That said, in the last six one-game playoffs there has been an average of just 6.83 runs scored and that dates back to 1980.
It should be an entertaining contest. And if recent history holds form - the home team in one-game playoffs is 4-1 in the last five - then the Metrodome might live to fight another day.
Robert Ferringo is a professional handicapper and you can purchase a full season's package of his football selections for just $25 per week! Click here for details.