NBA Against The Spread First-Half Trends
by Matt Severance - 2/15/2010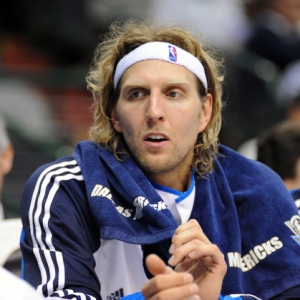 It's not really accurate to call the NBA's pre-All-Star Break the first half of the season because teams have played about 65 percent of their NBA schedule so far, but the break is an obvious time to see what against the spread trends have developed so far.
And if you want more proof that a team's win-loss record means little when it comes to ATS records, just look at the Boston Celtics. The C's have the NBA's sixth-best record at 32-18 but are at the bottom of the NBA's ATS standings at 19-30-1.
Boston's Big 3 of Kevin Durant, Paul Pierce and Ray Allen is showing its age, which is why there are many rumors that team president Danny Ainge will trade Allen and his $18.8 million expiring contract. Reportedly the Celtics offered Allen to Washington for Brendan Haywood and Caron Butler, but the Wizards liked the Mavericks' package better and sent those two to Dallas. Ainge has to decide if this team can make one more title run or if he should start trying to get his roster a bit younger.
Whatever the case, steer clear of betting on overvalued Boston in its home games – the Celtics are an ugly 6-17-1 ATS at home. Even the potentially historically bad Nets have 10 ATS home wins. I wouldn't expect Boston's ATS record to get much better in the season's final 30 games or so, because coach Doc Rivers has said the only thing that's important is that his key players are healthy for the playoffs. So wins are secondary, basically.
The only team with a worse ATS record at home than Boston is the Mavericks at 6-20. But Dallas obviously already made its big move in getting Butler and Haywood. The Mavs, who lost five of their final seven games before the All-Star break and are 5-15 ATS since Jan. 1, may now be the second-best team in the Western Conference. Their odds to win the NBA title on Bodog are still at 18/1, however.
Atlanta and Oklahoma City have the most ATS wins overall with 32 apiece. And that makes sense, as they are two teams that have overachieved so far on the court. The Hawks are an NBA-best 19-9 ATS at home, while Thunder are tops on the road with an 18-7 ATS record – they play 15 of their remaining 31 games away from home.
But how to explain the Milwaukee Bucks' 31-20 ATS record? The Bucks were expected to be one of the league's worst teams but have hung around .500 thanks in large part to rookie Brandon Jennings. Milwaukee seems to just beat the bad teams, however, going 19-11 (same ATS) against teams .500 or below compared to only five straight-up wins against winning teams. Now Milwaukee reportedly is a buyer in the trade market; the trade deadline is Thursday. But I would caution jumping on the Bucks' bandwagon too much because Jennings seems to be hitting the rookie wall. Not counting October, when the Bucks played just two games, Jennings' scoring average and shooting percentage has dropped each month. In February, Jennings has been held to single-digit points in four of six games and is shooting only 31.1 percent from the field.
Another early-season surprise were the Memphis Grizzlies (27-23-1 ATS), but they have shown signs of crashing back to earth of late. Memphis entered the break having lost six of seven, which is its same ATS record in that stretch. Zach Randolph was playing the best basketball of his career and leads the NBA in offensive rebounding, but his points per game average and shooting percentage are both way down in February.
One team to watch is Charlotte, which got Tyson Chandler just before the break and won both games in which Chandler played. He will improve what is already an excellent defense. Charlotte is also 6-5 in its past 11 road games (and 6-5 ATS) after starting the season an ugly 1-14 on the road.
I would also expect the Nets (19-31-2 ATS) to start to be more competitive and a potential good bet. New Jersey has yet to beat a team with a record at .500 or better among its four wins, but it is a decent 11-15-1 ATS against the group. And you know the players don't want to be a part of history, so expect maximum effort as the season goes on.