NBA Handicapping: Hot or Cold Report
by Nicholas Tolomeo - 1/13/2010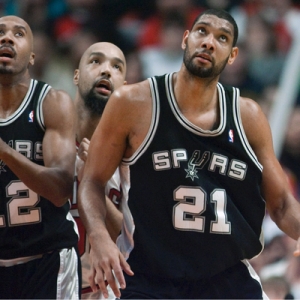 Hot
San Antonio Spurs
For a 23-13 team the Spurs have had some struggles on the road. They are 6-7 away from the AT&T Center. But at closer look the Spurs are actually 5-2 ATS in their last seven road games. The Spurs are ready to embark on a short four-game road swing. Playing in San Antonio in the often-used AT&T Center the Spurs are used to getting on the road for these road trips. Last year in their longest road trip of the season the Spurs went 5-3 SU and 6-2 ATS.
Cleveland Cavaliers
The Cavaliers have proven without a doubt they are the best team in the NBA right now. But in terms of betting they have been a shaky bet to say the least. They are just 2-5 ATS in their last seven games. That stat line will help them in the coming weeks as bettors will not have to lay as many points. Cleveland is 8-1 SU against their next nine opponents the last times they played them.
Cold
Detroit Pistons
In the equivalent of going to Siberia in the middle of winter and then taking off your jacket, that is the same as saying the Detroit Pistons are about to get colder. The Pistons finally got over the hump and won a game, 99-90, over the Wizards, snapping a 13-game losing streak. The win will help bring down the points Detroit will be getting every game. While the Pistons were losing 13 in a row they also failed to cover 12 out of 13 of those games. Up next for the Pistons is New Orleans and a home-and-home against New York. Detroit lost the last two times out against both teams and they have struggled in back-to-back games against the same team.
Houston Rockets
Dry spells were to be expected for this group without McGrady and Yao this season but it took all the way into the New Year for Houston to cool off. The Rockets have dropped four of five, their worst stretch of the season. Of the Rockets next nine opponents, Houston is 2-7 against them the last time around.
Portland Trail Blazers
Getting to within a game and a half of the Denver Nuggets, now is not the time the Trail Blazers want to see a steady diet of Eastern Conference opponents. Portland has built up its 23-16 record by winning their Western Conference games where they are 17-7. Against the East, Portland is just 6-9, a remarkable record for a team like Portland. The Trail Blazers started their Eastern Conference swing with a 106-94 loss to Cleveland at home. Next up for Portland is six straight games against the East.