NBA Free Agency Begins: Where Will LeBron James and Chris Bosh Land?
by Alan Matthews - 7/1/2010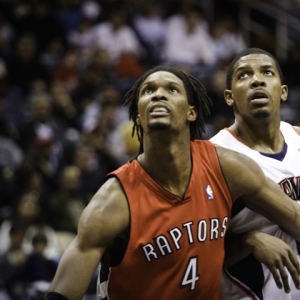 Finally, thankfully, mercifully even, the NBA's free agent period begins Wednesday night/Thursday morning as soon as the clock strikes midnight in the East. And if you don't think NBA executives around the league will either be working the phones or visiting potential players or their agents in person at 12:01 a.m. (or 9:01 p.m. Pacific, you get the drift), then you simply haven't been paying attention.
In this story I want to focus on where Cleveland's LeBron James and Toronto's Chris Bosh land because it seems those two might be a package deal, depending on the hourly reports that change, well, hourly. LeBron's odds on where he might land have been so varied that some books simply aren't taking action anymore because no one really knows what James is thinking.
While the playoffs were still going on and Cleveland was in them, the Cavs were big favorites to keep James, and the Knicks were generally the second favorites. But Cleveland's flameout against Boston has altered those odds completely and each day really does bring a change. Currently Sportsbook.com has the Heat as -140 favorites. And that's no doubt because of the recent reports that James, Bosh and Dwyane Wade all had a "summit" in Miami over the weekend (disputed by other reports) and that the three all-stars could team up with a bunch of junk players in South Beach. The Heat can almost offer a full two maximum salaries and are actually trying to shed Michael Beasley, the No. 2 overall pick two years ago, to be able to offer two maximum contracts. Miami is the co-favorite with Chicago to land Bosh at -120.
The latest rumors Wednesday had the Heat dealing Beasley, Mario Chalmers and Joel Anthony to Toronto in a sign-and-trade for Bosh – the Raptors can offer Bosh one more year and nearly $30 million more than anyone else, and Bosh wants that. Then Miami would still have enough to sign LeBron and re-sign Wade. That would obviously be a tremendous threesome, but the Heat would be effectively gutted.
Chicago, meanwhile, can offer one maximum contract and one just short of that and it used to be the leader for LeBron in terms of betting odds, but is now the even-money second favorite and, as noted above, the co-favorite for Bosh. The one thing Chicago can offer those two is a much deeper core of Derrick Rose, Joakim Noah, Luol Deng and Taj Gibson. Bosh absolutely doesn't want to be an undersized center anymore, and he wouldn't have to play there with Noah around. He might have to with Miami. The question for James with the Bulls is if he really wants to play in Michael Jordan's shadow or if he so respects Jordan – James is dumping No. 23 in honor of Jordan – that he would be honored to play on the same court MJ did.
There is really only one other team that's probably in the LeBron Stakes and that's Cleveland, which is at +280 and is probably the best bet in terms of value. James would be the biggest traitor in Cleveland history – maybe 1A to former Browns owner Art Modell – if he left the Cavs. And if he stays, LeBron will be the biggest athlete ever in Ohio sports, especially if he leads the Cavaliers to a title.
And it's not impossible that the Cavs can engineer a sign-and-trade of their own to Toronto to get Bosh, who is +1000 to land with Cleveland. A team with Bosh, LeBron, Mo Williams, Antawn Jamison and maybe Shaquille O'Neal would certainly be a contender at least for a few years. Some rumors have James feeling very loyal and that he will sign a three-year deal with Cleveland to give that franchise one last chance to build a championship team around him. Then James could still leave in his prime.
I think James goes back to Cleveland and Bosh ends up in Miami. Regardless, it's going to be a wild week or so in the NBA.