NFL Survivor Pool Picks and Advice: Week 2
by Matt Severance - 9/15/2010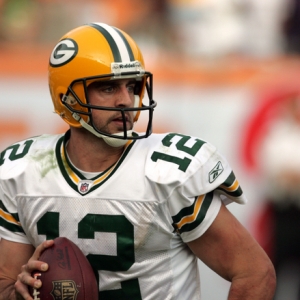 Hopefully you followed my Survivor Pool advice in Week 1 and didn't fall into the trap that was the Chargers at Chiefs game on Monday night by picking San Diego as your survivor team. The New Arrowhead Stadium was rocking and Kansas City ended a five-game skid to its AFC West rivals with a 21-14 win despite totaling all of nine first downs and gaining less than 200 total yards.
I'm guessing more than a few people in your pool did fall victim to that upset. I also warned you to "steer clear" of the Chicago Bears as they hosted the Detroit Lions, and we all know that Detroit really did win that game but that the Bears were gifted the victory thanks to some nonsensical rule about a receiver having possession of the ball "throughout the entire process of a catch." Thus Calvin Johnson's apparent game-winning touchdown was instead ruled incomplete even though it was obvious he caught the ball.
Finally, I also warned you to stay away from the Arizona Cardinals when they visited St. Louis, but the Cards were able to pull that game out late. But clearly Arizona is nowhere near the team it was even last year, so I can assure you I won't be recommending the Cards once this year.
Let's hope you also stayed away from teams like Dallas and San Francisco, who put on two of the most disappointing performances of Week 1.
My advice for your top team last week was the Tennessee Titans, and they were extremely impressive in a 38-13 victory over the Oakland Raiders. Maybe Oakland will be better this year, but that run defense has been a problem for years and certainly was against Chris Johnson and Co. on Sunday. I also recommended you take the New England Patriots if for some reason you didn't want the Titans, and the Pats didn't have much trouble with the Bengals.
There were a lot of short lines last week, while Week 2 seems to offer more potentially lopsided matchups. Let's break it down.
Have No Fear
Green Bay (vs. Buffalo) – My top recommendation this week is the Packers despite the fact that Green Bay begins life without starting running back Ryan Grant, who was lost for the season after getting hurt in Week 1 against the Eagles. Brandon Jackson is a pretty capable backup if he can stay healthy. The Bills are simply terrible, as they had only 166 total yards in a Week 1 home loss to the Dolphins. I can see the Pack possibly having a slight letdown after the big win last week, but no way can I imagine a scenario where Buffalo actually goes to Lambeau and wins. The only negative about this game is that a majority of competitors in your league probably will take Green Bay as well.
Dallas (vs. Chicago) – If the Cowboys lose their home opener to fall to 0-2, go ahead and consider Wade Phillips fired. Plus, Dallas should get back two of its starting linemen this week in right tackle Marc Colombo and guard Kyle Kosier. And boy do the Cowboys need Colombo in particular because his replacement, Alex Barron, was the reason they lost to Washington. Barron of course committed the holding penalty on the final play of the game when it appeared Tony Romo had thrown the game-winning TD pass. In fact, Barron was called for holding three times in the game, becoming the first player to have three holding calls in the same game since tackle Tony Pashos with Jacksonville in 2008. Dallas will play desperate Sunday and beat the Bears.
San Diego (vs. Jacksonville) – Yes, the Bolts have to play on a short week, but they also will be playing with some desperation. San Diego did pretty much dominate the Chiefs, but Kansas City caught a few breaks and broke a few long TD plays. Jacksonville, particularly QB David Garrard, did look pretty good in beating Denver, but that's a long trip to San Diego and East Coast teams rarely play well on the West Coast.
Steer Clear
Philadelphia (at Detroit) – Call this the backup bowl as it's likely both Kevin Kolb and Matthew Stafford won't play because of injuries. Obviously you'd think Philly would have an advantage with Michael Vick under center compared to Detroit's Shaun Hill, but there are just too many variables. And why pick a road team this early in the season?
Minnesota (vs. Miami) – I think it's pretty clear that the Minnesota offense really is going to miss Sidney Rice, and Brett Favre looked his age at times in the season-opening loss to the Saints. Vikings wide receivers Bernard Berrian, Greg Camarillo, Percy Harvin and Greg Lewis combined for only four catches on 12 targets and just two first downs against New Orleans. The Dolphins have a good enough running game to control the ball in this one and Miami's defense looked much improved in Week 1 – although, again, it was against Buffalo.
Carolina (vs. Tampa Bay) – Do you really want to put your fate potentially in Jimmy Clausen's hands? Clausen would start for the Panthers at QB if Matt Moore isn't recovered from a concussion suffered in the Week 1 loss to the Giants. And even while in the game, Moore looked pretty bad, going 14-for-33 with three picks.
So, that's Tennessee and Green Bay off my board through two weeks. Good luck in Week 2.
Indian Cowboy has had two of three winning weeks for his expert football picks, and he has his biggest NFL game of the season going this weekend as he will release his NFL Game of the Year. This play will be 8 units, the highest rating at Doc's Sports, and IC's NFL handicapping has produced four straight NFL Game of the Year winners. Call Doc's Sports toll-free at 1-866-238-6696 to get a free week of Eastman's picks or any of the other fine NFL handicappers at Doc's Sports (new customers only).