NHL Betting: Biggest Surprises
by Trevor Whenham - 10/26/2010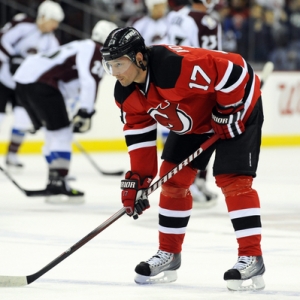 We are a couple of weeks into the NHL season. It's still too soon to get a real sense of what is going to happen in the league and which team is going to win it all. We have seen enough, though, to start to get a sense of where the betting opportunities might lie - at least for the next few weeks. It's a good time to look at what has been particularly surprising so far in the NHL betting season. Here are six stories that spring to mind for me:
Ilya Kovalchuk - I really don't get what is going on with the New Jersey Devils. They made the big splash in signing Kovalchuk, persevered with him through all the contract issues, and have built a string team around him - including the best goaltender ever to wear skates. They should be a serious threat to win it all. So far, though, they aren't a threat to beat a decent high school girl's team.
The most disturbing trend is that new coach John Maclean seems doomed and he is fighting a fight he likely can't win. In one of the strangest moves I have ever seen, Maclean scratched Kovalchuk in just the eighth game of the season because coach and star weren't getting along. The next time a coach ultimately wins a battle with an entrenched superstar will be the first time, so Maclean needs to get his act together very quickly or there will be real problems - especially because GM Lou Lamoriello isn't exactly known for his patience.
I really couldn't be more surprised by just how bad the Devils are.
New York Islanders - This is a team that has an epic rebuilding job to do. So far I have been impressed by how far they have moved forward. They have yet to be favored through eight games, but they have won four times and they lost in overtime twice more. More impressively, they have not lost by more than one goal at any time - so they are unbeaten on the puckline.
This team is still a year or two away form respectability, but they are impressively competitive given what they have going for them, and they are going to be a betting team to keep an eye on.
Washington Capitals - I think that Washington is the best team in the NHL. Or at least they should be. It has been very frustrating so far, though, that they just haven't been taking care of business like they should. Their 5-3 record isn't horrible.
The problem, though, is that the public likes them so much that they are regularly very heavily favored - they have been -230 or worse three different times this year already. With odds like that betting the puckline is really the only way to go if you like the team, but four of Washington's five wins - including the three with massive odds - have only been by one goal.
Washington has only scored the 12th most goals per game in the league so far - far below expectations. It's very tough to make money on a team like them when they are underperforming like they are. I'm sure it will turn around, but until it does you really have to pick your spots with this team, and those spots are few and far between.
Dallas Stars and Calgary Flames - On the surface these teams don't have a lot in common. I lump them together, though, because they are two teams that were widely expected to be lousy that haven't been so far.
Dallas won their first four games and are 5-2 overall, and an impressive 4-1 on the road. They are scoring well, Brad Richards is playing like he hasn't for years, and the goaltending has been very good even though they are without Marty Turco for the first time in years. I still don't believe that this team is built to last, but for now they are certainly worth a look.
To me, Calgary's play is even more surprising. They opened the season with an absolutely horrific loss at Edmonton, but have gotten their act together and are 5-2 since. The last two games have been eye-opening, too - their offense had been dormant, but they scored six on Friday in Columbus, and four more on Sunday as they ripped apart the Sharks. Rene Bourque is the hottest player in the league with five goals in those two games.
Calgary is traditionally a very streaky team, but I certainly wasn't expecting them to start off as well as they have.
Tampa Bay Lightning - I really like the moves they are making in Tampa Bay - like bringing Steve Yzerman in as GM. I think they are moving in the right direction, but it is going to take some time.
What is impressing me, though, is that a team that will only get better offensively is already leading the league in goals per game so far. The key to it all is Steven Stamkos. The third year player is the best player in hockey right now in my eyes - a total freak. He has eight goals and seven assists in eight games. He's a machine, and Martin St. Louis just follows along in his slipstream. W
hat's impressive about what the team is doing is that some very good offensive players aren't yet contributing like they can - Vincent Lecavalier has just four points, and Simon Gagne has yet to record a single point for his team. The offense has carried this team to a 5-2-1 start, and given the tools they have their success is reasonably sustainable.