NHL Predictions: Teams Making A Case for Playoff Spots
by Trevor Whenham - 12/1/2010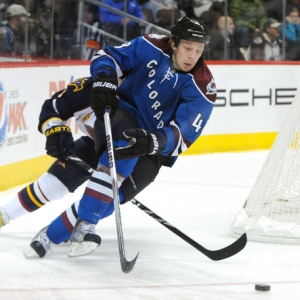 We're only a quarter of the way through the NHL schedule, but a lot of what we have seen so far gives us an insight into what the playoffs will look like. It would seem like it is far too soon to even consider the playoffs. The truth is, though, that consistently as many as seven of the eight teams that are in playoff positions by Thanksgiving are still there by the end of the year. It's a good time, then, to look at where the teams stand now, and if they can stay there with my NHL predictions for the playoffs:
Eastern Conference
In the East there are six teams that are currently in the playoffs that are likely to stay there. That leaves two positions that are open for competition.
The Locks
Washington, Philadelphia and Pittsburgh are going to the playoffs. They have all won their share of playoff series in recent years (though not as many as they should have in Washington). All of them are playing reasonably well, and they all have the capability to easily be better. These are the top three teams in the division now, and it should stay that way.
Likely Playoff Teams
Montreal, Tampa Bay, Boston - Montreal has the experience of last year to fall back on, and is a reasonably deep and balanced squad. Tampa Bay has the best player in the league leading a strong offense and a developing defense. Boston has the best goaltending duo in the league in my eyes, and will get better as they get healthier.
Currently In, But Vulnerable
New York Rangers, Atlanta - The Rangers have the talent to get in, but trusting them is never a comforting situation. Atlanta is playing great hockey right now, but they are playing well beyond their talent level, and I'm not convinced that it's sustainable.
Potential to Make It In
Carolina - The Hurricanes always seem to find a way to get their act together later in the season.
Ottawa - Something isn't quite right in Ottawa so far, but they are well coached and have the talent to make it.
Buffalo - They have been ugly so far, but they have very good goaltending, and they will sooner or later be a much better home team than they have been so far. I'm not optimistic about their chances, but I won't rule them out.
New Jersey - The Devils are lousy, but given the offensive power they have and the goaltending, they certainly should be much, much better. Injuries have been a huge problem, and the opportunity is slipping away with every passing game, but they are still a factor.
Western Conference
The West is far more convoluted than the East. If the playoffs were to start today then the tie-breaking formulas would get a serious workout - 12 of the 15 teams in the league are either in a playoff spot or within one win of being there, and four teams are tied for sixth.
The Locks
Detroit, Chicago, and Vancouver will easily get in. Of those three the biggest concern so far has been Vancouver. They just aren't performing like they have the capability to. They are probably the most talented all-round team in the conference, but they haven't looked like it so far. They are improving, though, and will only get better. They are a team that is certainly capable of a winning streak. Detroit has been as strong as they always seem to be. Chicago has experienced some growing pains as defending champions, and are clearly missing a couple of pieces that they had lat year. However, they are built to compete.
Likely Playoff Teams
St. Louis, Anaheim, and San Jose. St. Louis and Anaheim are tied for the last playoff spot right now. Both have the depth at all positions to be competitive, and should get into the playoffs if they continue what they are doing with just minor adjustments. San Jose is currently a point behind the other two and out of the playoffs, but they have the talent to be better than they are, and I fully expect them to get their act together.
Potential to Make It In
The Western Conference is ridiculously tight - right now there are eight teams with between 26 and 28 points. Of the 15 points in the conference the only two I am comfortable ruling out of playoff contention are the two from Alberta - Calgary is bickering, they are lacking talent, and the coaching and management is struggling. Edmonton will be good soon, but not now.
Dallas, Colorado and Columbus are all currently in playoff spots. Of those three Colorado has the best chance of maintaining their position. The Kings are a team currently out of the playoffs that are likely to end up in them. Injuries have been an issue, but they are getting healthier, and their goaltending may be the best in the conference.
NHL picks from Vegas Sports Informer have been on fire – he is on an 18-5 run and helped his $100 clients bank more than $4,000 in November. NHL handicapping has always been a nice personal profit earner for VSI because he has the tools, the contacts, and the hand-on hockey success to show the world that the Vegas Sports Informer will be as successful in the National Hockey League picks as he is with all his other sports. Also, remember that Doc's Sports has up-to-the-minute hockey lines so you won't ever miss out on the best numbers.