NHL Handicapping: Olympic Break Impact
by Trevor Whenham - 2/10/2010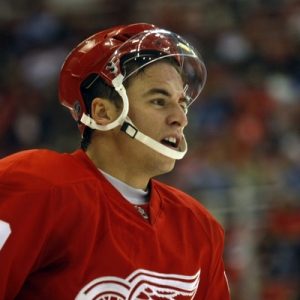 The NHL is presenting us with a challenging hockey handicapping proposition that is entirely unique to the league. Because many of their players will be playing for their countries in the Olympics, the league will be shutting down for two weeks. There are six games scheduled on Valentine's Day, and that's the last that we'll see until one game is played on March 1. It's hard to know what the impact of this break will be on the teams in the league, and how consistent the impact is going to be between the different teams. As we consider the impact of the break both before it arrives and after it ends, here are six issues to think about:

Teams desperate for a break - There are a lot of teams in the league that are in serious need of of some time off to break the rough patch that they are in. The Oilers are just stunningly bad. It's doubtful that the rest will help, but it certainly can't make them any worse than they are. The Flames are much better than the Oilers, but they are still in a very bad place. Buffalo has struggled recently and needs to get its act together. Boston is in a total freefall and can't do anything right. Toronto isn't making a whole lot of progress. All of these teams could use a break, and their coaches and management could use the time to figure out what is wrong and what they are going to do about it. These teams could be prone to poor performances in their last couple of games as they look ahead to the sweet relief of some time away from the ice - in just the same way that bad teams can put less than their best out in the final games before the end of the season.

New players given a chance to fit in - There has been a surprising amount of player movement this long before the trade deadline. Calgary, Toronto, New Jersey, Atlanta, and Anaheim have already made significant moves, and others are clearly on tap. Each of the teams that have made moves have already seen some return on investment, but not as much as they will get once the players have settled in and become comfortable with the new system they have joined. There are no games over the Olympic break, but teams will be practicing for at least part of the time. That means that teams should theoretically be better because of their new players after the break than they are before. The one exception to that is New Jersey - Ilya Kovalchuk hasn't fit in smoothly yet, and he won't get a chance to over the break because he'll be playing for Russia.

Injured players can get healthy - The break is going to give teams a chance to heal. Spending some time now looking closely at injury reports could help you spot teams that are poised to come back playing better than they are now. On the other hand, there will be teams that will still be banged up and bruised after the break, but the betting public might forget about those injuries.

Coaching situations can stabilize - The Blue Jackets just made a coaching change. A couple of other teams have made changes within the season. It's difficult for a new coach to make substantive changes during the season because there just isn't the time. This break will allow the new coaches the chance to implement their systems fully, and to change policies and procedures that they have just had to accept up until this point. That could have a positive benefit for the teams affected.

Number of players headed to the Olympics - Not all teams are equally represented at the Olympics. The Islanders, for example, only have one player heading to Vancouver. San Jose, on the other hand, is sending eight players including their entire top line. It only stands to reason, then, that the Sharks are going to come back from the break differently than the Islanders are.

How did the players do? - When the Canadians came back from the 2002 Olympics several of the players played particularly well because they had a gold medal spring in their step. When the players returned from 2006 they were humiliated from their pathetic seventh-place showing, and many players went into a slump as a result. What happens in Vancouver will have an impact on how teams play immediately after the break - especially for teams with a high concentration of players from one team. San Jose has four Canadians, while Detroit has four Swedes.