College Football Handicapping: Conference Domination in Bowl Games
by Nicholas Tolomeo - 12/9/2011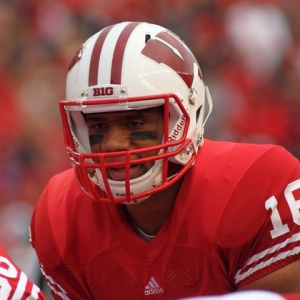 With the structure of the current bowl system college football fans are given a clear indication of how conferences truly stack up to one another. Bowl games are tied into deals with conferences. It has been this way for years and luckily for bettors this may be the easiest way in all of sports betting to track trends.
Players and coaches come and go, but it always seems that conference strengths and weaknesses hold true and those manifest themselves every late December and early January during bowl season. Here are the top five conferences you can bank on in their matchups come bowl season.
YouWager.eu is the Top sportsbook of choice when it comes to customer service and fast payouts. Make your first deposit and receive an additional 100% welcome bonus worth up to $1000 courtesy of YouWager.eu online sportsbook! Use PROMO CODE DOCSPORTS
Cotton Bowl - SEC vs. Big 12
Despite sending their third- or fourth-place team compared to the Big 12's second-place team and playing in the heart of Big 12 country, the Cotton Bowl has been owned by the SEC. The SEC has won and covered in three consecutive years and is 5-1-2 ATS and 7-1 SU over the last eight Cotton Bowls.
LSU thrashed Texas A&M, 41-24, at Cowboys Stadium and the two years before that Ole Miss knocked off Oklahoma State and Texas Tech. The last Big 12 team to win the Cotton Bowl was Missouri in 2008, and they are appropriately enough headed to the SEC next season.
ACC vs. BCS opponents
It was odd enough that Virginia Tech got into the Sugar Bowl after a 28-point thrashing by Clemson in the ACC Championship Game, but when you consider the ACC's lack of performance in BCS bowl games, the choice seems even odder.
The ACC has the worst winning percentage in BCS bowl games mostly due to their performance in the Orange Bowl. The ACC has lost eight of their last nine bowl games, and some of those losses came against some suspect competition like Kansas in 2008 and Louisville in 2007. The Big East rarely lands in this bowl game, but current conference members are 1-1 in the game.
There are many offenders in the ACC, some teams more than others. Florida State (1-5), Virginia Tech (1-3), Maryland (0-1), Wake Forest (0-1) and Georgia Tech (0-1) have all generally failed miserably on the BCS stage.
The ACC has a worse winning percentage than the Mountain West (3-1), WAC (2-1) and Big East (6-7).
Big 10 vs. SEC
The Outback Bowl and Capital One bowl generally pit the Big Ten against the SEC on New Year's Day. This year that happens to be Jan. 2.
Of course, everyone remembers Florida and LSU taking turns running over Ohio State in the 2006 and 2007 BCS National Championship Games. And just last season Florida covered against Penn State, 37-24, and Alabama manhandled Michigan State, 49-7.
But looking at the big picture and focusing on the second-tier teams from those conferences shows a different story. The Big Ten is 6-3 ATS in the last nine Outback Bowls and 5-4 ATS in the last nine Capital One Bowls.
Big Ten in the Rose Bowl vs. Pac-12
The Big Ten has lost seven of its last eight Rose Bowls and is 2-7 ATS in that span as well. Ohio State won the Rose Bowl in 2010 over Oregon, but before that you have to go back to Wisconsin in 2000 to find the next Big Ten champion. Most of the Pac 12 success has been tied to USC's dominance in the mid-2000s, but it is clear that the Big 10 struggles in Pasadena. Wisconsin's loss to TCU last season was a prime example.
ACC vs. Big East in the Belk Bowl
The former Continental Tire Bowl and former Meineke Car Care Bowl, now the Belk Bowl, had been dominated by the ACC up until 2008. Since then the Big East has won three straight and gone 2-1 ATS, including two outright underdog wins.
Last season South Florida got past Clemson, 31-26, as five-point underdogs on college football odds. The game being played in Charlotte gives the ACC a decided home-field advantage, but motivation is usually not there for a disappointing ACC team while a less traditional Big East team (Louisville this year) is just happy to be in a bowl game.
SEC vs. ACC in the Music City and Chick-Fil-A Bowl
The ACC has turned the table on the SEC in the Music City Bowl and Chick-Fil-A Bowl.
The SEC had enjoyed dominance over the ACC in the past, but with more SEC teams being gobbled up by the BCS and other affiliations, the SEC leftovers have struggled against the ACC runner-up. Virginia Tech throttled Tennessee, 37-14, in 2009 and Florida State won as two-point underdogs against South Carolina 26-17 last December. The ACC is 4-0 SU and 4-0 ATS over the last two years in those two bowl games.
Vegas Sports Informer is one of the best college football handicappers of bowl games in the nation. He will have college football picks in all 35 of the bowl games this season, including his Bowl Game of the Year, an 8-unit pick (the strongest offered at Doc's Sports). He is looking for his third winning bowl season in the last four years! Click Here for more info.