NBA Betting Surprises for First Week
by Trevor Whenham - 12/29/2011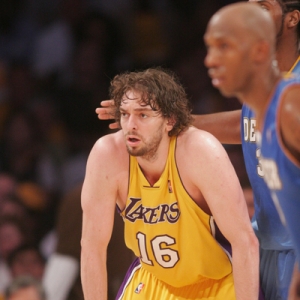 Teams have only played two or three games in the NBA so far this season, so it is far too soon to know anything — especially after the bizarre offseason we have just endured. Still, it is never too early for first impressions, and early in the season there have been some real surprises that we have seen. Here are eight that have stood out for me so far:
The Lakers
It was clear in the preseason that all was not well with the Lakers, and that they weren't going to be quite what we have come to expect from them. A healthy team doesn't just give away a player like Lamar Odom.
I wasn't expecting it to be this bad, though.
Injuries have been an issue, but this team just hasn't looked very good at all.
The most striking thing, though, was when new coach Mike Brown felt the need to assure the world after the first two losses that this team was still going to be a playoff team. When was the last time that making the playoffs was ever a concern for this team?
Brown was trying to instill confidence, but it sure didn't have that effect.
The defending champs
The Mavs had a rough offseason and it seemed unlikely that they were going to repeat their title. Still, I didn't expect them to be as bad as they have been.
They have been outscored by an average of 16.5 points per game in their two games, Dirk Nowitzki is incredibly frustrated, and the team has just looked old and bad.
The Spurs
San Antonio was a bit of a forgotten team in the West this year. Other teams had grabbed headlines while the Spurs were basically invisible. They weren't getting a lot of credit from the media or bettors — at least not as a real top-level team.
It's obviously early and both of their games have been at home, but they have been wildly impressive.
They have played two playoff teams — including the incredibly hyped Clippers — and they have crushed both of them. They beat Memphis by 13, then humiliated the Clippers by 25. Impressive start.
Oklahoma City
This team came into the season with massive hype, so it's not really that much of a surprise that they are 3-0. What has been impressive, though, is just how good they have looked.
Kevin Durant looks like he is ready to be even better than he has been, and he is surrounded by a team that just doesn't show a lot of holes.
I'm surprised by how quickly this team has convinced me that they are worth the hype.
Indiana
They have only beaten Detroit and Toronto, so they haven't proven anything yet. What stands out here, though, is how well Frank Vogel is coaching this team.
After taking over on an interim basis late last year he earned the job full-time in July. The team looks good.
The frontcourt is crowded, but they have played very well together. Roy Hibbert in particular has looked strong. Darren Collison is running the team well, and is clearly thriving in this system.
This team won't threaten to win it all, but under Vogel they are not going to lay down, and they are going to surprise some teams.
Ricky Rubio
It only took Rubio a few minutes in his first game to show that he was worthy of the hype. The guy can flat out pass.
It's going to be a rocky road as he showed in his inconsistent second game, but it surprised me how quickly Rubio fit into to the NBA game and emerged as a guy to watch.
This Minnesota team is going to be an interesting one to watch — one with some serious upside.
Norris Cole
Cole was taken late in the first round by the Bulls this year, then traded to Minnesota and then Miami, so he was well-travelled before he even touched the court for the first time.
The Heat needed to find some depth in the backcourt, and in just the second game of his career Cole showed that he could be a big part of the equation.
The numbers were impressive — 20 points, four assists and rebounds, and three steals in 29 minutes. What was more impressive, though, was how he stepped up under pressure. He scored 14 points in the fourth quarter, and was the biggest reason why the Heat beat the Celtics. Wildly impressive, eye-opening performance.
It won't always be like that, but Cole certainly announced his arrival in style.
The schedule
We knew that the schedule as going to be compacted thanks to the delay in the season. The first week of action has really shown just how tight this is going to be.
The games are coming at a relentless pace, and there is no time for teams to take a breath.
If teams find themselves in trouble things are really going to spiral downwards for them if they aren't careful. A couple of rough weeks will put a massive hole in the season.
I knew the schedule would be a big factor this year, but I'm already surprised by just how much of one it will be.