NBA Draft Contenders: European Players
by Trevor Whenham - 6/16/2011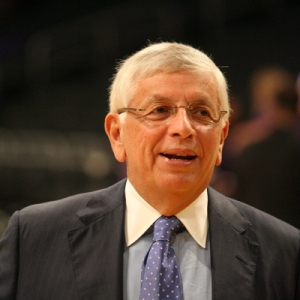 Picking European players in the NBA Draft must terrify the management of teams. For every Dirk Nowititzki there are three Darko Milicic's. The draft is always a guessing game, but with Euros the guesses are even more terrifying. You have to assess guys you have rarely seen play live that are playing a different style of game against uncertain competition, and you don't get to see them play against college players or American pros in meaningful games in most cases. Language is often an issue, and you can't always know if or when you are going to be able to get the player you pick to join your team.
Despite the risks and challenges of drafting European players, teams can't avoid doing it for the potential rewards. This year Euros are again playing a dominant role with several guys being considered in the lottery and the first round. Here's a look at five NBA Draft contenders from Europe that are worth getting to know before the draft:
Enes Kanter, C, Turkey — Kanter's story is well known. He was signed to play at Kentucky, but because of time spent with a pro team at home he was ruled ineligible by the NCAA. That means he was inactive last year, and there is very little to judge him with.
What teams have seen, though, is very compelling. He played in the Nike Hoops Summit and was very dominant against top future college players. He has impressed teams in the pre-draft process by his play and because he showed up for the process extremely fit despite the layoff.
There are some concerns that he has refused to work out for some teams, but he's still likely to go in the top four or five picks, and Cleveland seems like a likely destination. He has a pile of upside, and that makes him more than worth the significant gamble that is involved in picking him.
Jan Vesely, PF, Czech Republic — Guys who are 6-foot-11 aren't typically anywhere near as athletic as Vesely is, so he is obviously compelling to teams, and is likely to go off the board in the top five picks. He is a strong shooter, and he can run the transition game as well. That makes him very versatile for his size.
Right now the biggest issue is that he is not nearly strong enough to mix it up inside, so he needs to add bulk and strength without losing flexibility.
There are also some concerns about his contract status — he is under contract until 2012, and a buyout could be costly and annoying. Still, what he has to offer is too much to overlook. The most interesting comparison I have seen is a more talented Andrei Kirilenko.
Jonas Valanciunas, C, Lithuania — As the saying goes, you can't teach size, and Valanciunas has some size he uses well. He's 6'11" with a wingspan that exceeds his size, and strong athleticism. He is coordinated and effective inside, and since he is only 19 he doesn't seem to be done growing yet. He has strong instincts and seems to have a very high upside.
The big problem teams face with him is his strength — at just 240 pounds he is far too slight for the NBA and will need to bulk up significantly. He'll also need to add some diversity to his post moves — what he does works well, but he relies on the favorites too often and that will get predictable and easy to deal with in a hurry in the NBA.
He's a project, but one that certainly seems worth undertaking.
Bismack Biyombo, PF, Congo — Congo obviously isn't in Europe, but Biyombo has been developing his game in Spain. His size is very compelling — he's six-foot-nine with a freakish 7'7" wingspan. He is incredibly strong defensively, and is said to be more than NBA-ready in that regard.
His biggest issue, though, is that his offensive game has a long, long way to go. That's a concern, and players from Africa haven't been a big success in the league recently, but his length and explosiveness and his ability to block shots will get him picked.
He'll likely go in the lottery, and will almost certainly go higher than he probably should given the risk involved.
Donatas Motiejunas, PF Lithuania — He's a seven footer who is left-handed and has a competitive fire that burns very hot. There is a lot to like about this guy. He blocks shots, he can shoot, he gets down the court well, he can handle the ball effectively, and he has strong natural footwork.
There are a few knocks that will likely keep him from the top five — his length is underwhelming for his height, he needs to add bulk, and he isn't as polished and NBA-ready as he would ideally be. The easiest argument to be made is that he is at least as good as Andrea Bargnani. A lot of teams would happily settle for that.