NBA Handicapping: Getting Ready To Bet On Shortened Season
by Trevor Whenham - 12/1/2011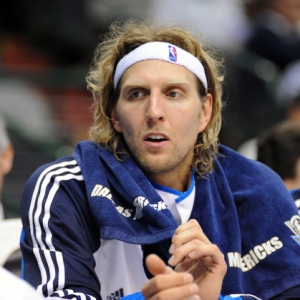 Now that the NBA players and owners have ended one of the most ridiculous work stoppages in sports history, the fun really begins for bettors. In less than four weeks the season will begin.
Between now and then there is a whole lot that has to happen — free agency, training camp, some type of preseason, and so on. It's going to be tough for players and teams to be ready when the season starts. It's going to be just as hard for bettors to be ready at the start of the season because there is so much uncertainty to deal with, and so little time to deal with it.
In an attempt to get as ready as we can, here are seven questions to ask about what is happening now, and what is likely to happen before the season starts:
How prepared are the players?
Players will be going into this season with very different levels of preparation and experience over the offseason. Some guys haven't played a meaningful game since last season — whether in college or the pros. Those guys are going to have a lot of rust to shake off, and aren't going to be game fit. Then there are the guys who have been playing in exhibitions or scrimmaging against other pros.
The hardest guys to figure out, though, will be the guys who have been playing in Europe or Asia. They have had the advantage of playing in live game action, but it is going to be tough to truly assess the level they played at, how much they played, the quality of the coaching they had, and the effort they put into the situation.
Can the coaching staff handle the lack of time?
In the aftermath of the NFL Lockout we learned that there are some coaching staffs that are going to be far better at getting a team ready in a short time under less than ideal circumstances than others. We also learned that it isn't always the most obvious ones.
Cincinnati and San Francisco turned out to be two of the most prepared teams despite being led by a coach who looked to be on a very hot seat and a coach who had never coached in the NFL, respectively. The Chargers, meanwhile, have been terrible despite having a veteran coaching staff leading a veteran team.
This is a unique opportunity to look at what we learned from the NFL that we can apply to a fairly similar situation in the NBA.
What free agent moves were made?
It's going to be a short and frenzied free agent period. Because of that it will be very easy for some of the moves to be lost in the shuffle. Any free agent move has the potential to have a big impact — both for the new and old team of the player.
The more in tune you can be with what has happened the better off you can be.
Which free agent moves will be undervalued?
Every year there are some free agent moves that totally fly under the radar at the time they are made, but which have a huge impact during the season. Because of the short time frame this year there will be more than normal. Putting some time into figuring out which deals those will be this year is going to be time well spent.
What is the public going to think?
This is really a question at the heart of almost every decision in sports betting. The public has a huge impact on how lines are set and how they move, so they really have an effect on where the value is in games.
It's generally safe to assume that the public is going to make some assumptions and have some biases that aren't particularly accurate. In a situation like this one where there is so much uncertainty, and so little time to get a true sense of how teams will be able to perform, the public's tendencies are likely to be even less impressive than normal.
Spending time figuring out what the public is likely to be thinking, then, is a very worthwhile endeavor.
What are the major media storylines?
The time frame of this season will impact the media as well, and make it harder for them to tell all the stories that need to be told. In situations like that the media tends to focus on the biggest, most obvious storylines and really hit them hard. Those storylines will obviously have a big impact on what the public thinks, so they are worth keeping a close eye on.
What are the overlooked storylines?
If the media can't cover the wide range of stories that they normally would then there are going to be plenty of overlooked and under-reported stories. The more you can find these stories and figure out what they mean, the more of an edge you are going to have on the general betting public.