NBA Picks for TNT Thursday: Lakers at Celtics Odds and Predictions
by Alan Matthews - 2/10/2011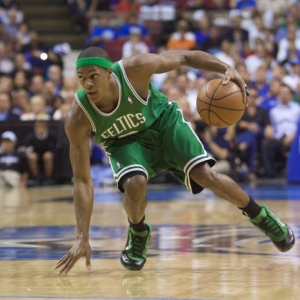 It's a no-brainer choice for the top game on the NBA on TNT doubleheader on Thursday night as the Lakers – in their second straight big Thursday TNT game – visit the Boston Celtics for the first time since Game 5 of the NBA Finals in June.
How the Teams Enter
As mentioned above, the Lakers were in this space last week as well, and that didn't go well (nor did my prediction) when L.A. lost at home to San Antonio on a last-second tip-in by the Spurs' Antonio McDyess. That seemed like a potentially crushing loss, but the Lakers have since won in New Orleans and Memphis. L.A. is on a seven-game road trip thanks to the Grammys being held at Staples Center.
Boston has alternated losses and wins in its past six games. This is the third title contender that the Celtics will face in the past four games: Boston lost at home to Dallas but then easily handled the Orlando Magic on Sunday. In what has to be called a trap game following those two matchups, Boston then went into Charlotte and laid an egg on Monday, losing 94-89.
Lakers at Celtics Story Lines
With Andrew Bynum-for-Carmelo Anthony trade rumors swirling, the Lakers really need a win here because they have yet to beat an NBA championship contender. Against Miami, San Antonio, Dallas and Boston, the Lakers are 0-5. They fell at home to these Celtics on Jan. 30, 109-96, as a three-point favorite. Boston shot a shocking 60.3 percent from the field (the third-highest percentage ever by Boston against the Lakers) and had six players in double figures. Paul Pierce led the way with 32 (on 11-for-18 shooting), Kevin Garnett had 18 points and 13 boards and Rajon Rondo had 16 assists. Kobe Bryant had 41 points to lead L.A. but needed 29 shots to do it. The Lakers were 7-1 last season when Kobe scored 40-plus.
The Celtics will be very shorthanded tonight. They won't have center Shaquille O'Neal (inflamed Achilles' tendon) or small forward Marquis Daniels (bruised spinal cord), who both played in that Jan. 30 game, although neither did much. Centers Jermaine O'Neal (knee injury) and reserve Semih Erden (strained leg muscle) are also sidelined, as is guard Delonte West (wrist). Thus, Boston has Kendrick Perkins at center and really no one else. Pierce, whose 26.0 point-per-game average against the Lakers is his highest against any team, missed practice Wednesday with an illness but is expected to play as of this writing. He almost has to with all the other players on the bench and the fact that Von Wafer is the only other true healthy small forward. It's vital that Garnett, Glen Davis and Perkins stay out of foul trouble tonight against L.A. bigs Bynum, Pau Gasol and Lamar Odom.
History also could be made tonight as Boston's Ray Allen is two three-pointers shy of breaking the career NBA mark of Reggie Miller (2,560 three-pointers). And Miller will be there to see it as he is calling the game for TNT.
Lakers at Celtics Betting Odds and Key Trends
Boston is a 2.5-point favorite, according to the NBA odds with the total at 187.5. The Celtics are 23-4 at home and 11-14-2 ATS. The Lakers are 17-8 on the road and 13-11-1 ATS.
In Boston, the Lakers are 6-4 in their last 10 regular season games.
Boston is 4-1 ATS in the past five meetings.
The 'under' is 5-1 ATS in the past six meetings and 4-0 in the past four in Boston.
Crazy stat: Lakers are 1-10 ATS in their past 11 Thursday games.
Boston is 1-4 ATS in its past five as a favorite.
NBA Picks: Lakers at Celtics Predictions
I'm now officially off the Laker bandwagon – I keep expecting them to turn on the switch but maybe they are waiting until April. The Carmelo distraction won't help things. And then there's that weird Thursday trend. Obviously if Pierce somehow doesn't play that changes everything, but I don't see how Boston doesn't cover in a defensive battle. So give the points and take the 'under'.
Allen Eastman has been dominating the NBA odds lately and his NBA picks have brought $100 bettors more than $2500 in profit in less than two weeks. His NBA handicapping is considered amongst the top in the nation and for this week only you can get a one-week package of his picks for only $49, half off the normal price of $99. Click Here for the special one-week price.