NFL Survivor Pool Picks and Advice: Week 8
by Mett Severance - 10/26/2011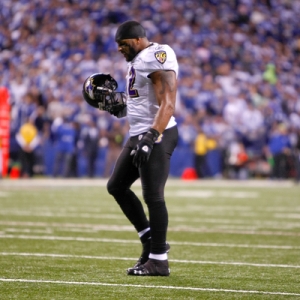 Well that's more like it! While there weren't any competitors knocked out in my particular survivor pool in Week 7, there were two upsets that could have shaken up your competition.
The first wasn't a huge one, but it may have caught a few people: Kansas City going into suddenly-chic playoff pick Oakland and blanking the Raiders, 28-0. The Chiefs picked off Carson Boller, or Kyle Palmer if you prefer, six times. Suddenly the Chiefs look like the playoff team they were last year, so if you didn't take advantage of their early struggles and pick against them then, it's probably too late now.
The big upset of the week was one I warned you about: Jacksonville over Baltimore on Monday night. My warning last week:
"I honestly have no statistical reason to think Jacksonville can win other than Jags are at home. They have lost five in a row, but all but one of those has been relatively close and Jacksonville played pretty well last week in Pittsburgh (at least defensively). The Ravens do look like the AFC's second-best team, but they have been known to lay an egg once in a while: See Week 2 in Tennessee."
And boy does it appear that Ravens QB Joe Flacco is taking a step back after the ugly 12-7 defeat. Baltimore aside, it was a good week for road teams, with seven of them winning (this includes the Bears as the "road" team in London against the Bucs) in Week 7. So maybe the "chalkness" of the first six weeks of the NFL season is about to change.
I recommended the Cowboys in Week 7 and they had no problem with the pathetic Rams. So I have used thus far: Green Bay, Pittsburgh, New England, San Diego, New Orleans, NY Jets and Dallas.
On to Week 8:
Worth Considering
Saints at Rams: It doesn't look like Sam Bradford will play for the second week in a row for St. Louis, which now might have to consider dumping Head Coach Steve Spagnuolo with the way this franchise has gone completely backward this season. I don't see 62 points again, but Drew Brees and Co. will roll.
Giants vs. Dolphins: Remember, I technically recommended the G-Men back when they hosted Seattle but changed my pick after this story was posted when I found out two key Giants were injured. Again, wait until the last minute to enter your pick. If New York crushes Miami, which might hilariously have to play J.P. Losman at quarterback (Matt Moore has a rib injury but probably will start), Tony Sparano is gone. Well, he's gone anyways, it's just a matter if it's during the season.
Ravens vs. Cardinals: I know how bad Baltimore looked on Monday and that it's a short week. But Arizona's defense is terrible and there's the whole Pacific time zone club coming to play what is a 10 a.m. Pacific start on the East Coast. That rarely works out.
Texans vs. Jaguars: Short week for the Jags, but I would be leery of Houston, which tends to play to its competition, if star WR Andre Johnson doesn't return from injury this week.
Too Even To Bother
Panthers vs. Vikings: Another "Rookie Bowl" as 2011 first-round QBs Cam Newton and Christian Ponder face off (Newton faced Blaine Gabbert earlier this season). The latter actually played pretty well last week against the Packers. This one could go either way.
Bills vs. Redskins: This one is in Toronto, and oddly the Bills have yet to win one of these Toronto Series regular-season games. The Skins are awfully banged up, but I still don't trust Buffalo enough. If it was a true home game for Bills, then maybe.
Patriots at Steelers: Do I really need to explain why this game could go either way? Sadly, this is the only game of the week involving two teams with winning records.
Eagles vs. Cowboys: Somehow Philly still has yet to win at home. That will likely change on Sunday night, but this one is also too close to call.
Chargers at Chiefs: No team does less with more talent than the Chargers, who were exposed as soft again last week in blowing a game at the Jets. As noted above, Kansas City seems to have found itself. And the Bolts' only road win this season has been a close one at Denver.
Stay Far, Far Away
Titans vs. Colts: It will be trendy to just pick against Indy from here on out after the Colts embarrassed themselves with the 62-7 loss in New Orleans on Sunday. But did you see how bad the Titans looked last week at home despite having had an extra week to prepare for Houston? Something is clearly off with Chris Johnson as well. I think Indy shows some pride and could win this one.
Lions at Broncos: Has any quarterback who played worse for 55 minutes gotten more publicity than Tim Tebow? Unfortunately for the Lions, I think they are starting to be exposed, and they won't have Jahvid Best again this week and might not have Matthew Stafford, either. If Stafford is out, I fully expect a Denver win -- and Broncos might win even if Stafford does play.
49ers vs. Browns: This is purely a gut call like the Ravens-Jaguars game last week. It's never easy for an Eastern time zone team to win out west, and the Niners had an extra week to prepare for this one. But sometimes a bye comes at a bad time, and I might argue that for San Francisco, which had tons of momentum going. There may not be an offensive touchdown in this game.
Bengals at Seahawks: Cincy is the three-point favorite, according to college football odds, but I actually think Seattle wins this one (see Eastern time zone thing one game above). It's tough to win up in the Pacific Northwest, especially for a rookie quarterback like the Bengals' Andy Dalton.
And The Pick Is ….
The Baltimore Ravens. I think that egg they laid on Monday night actually ensures a win over Arizona now because this team is too well-coached to do it again. Plus that Cards' defense will be a nice tonic for Flacco and the Ravens will go more to Ray Rice after their best player had just eight carries against Jacksonville. Also, Arizona may not have top RB Beanie Wells.
Indian Cowboy has been dominating the NFL bookies. His very selective NFL handicapping system has yielded a 6-1 record for NFL picks thus far this season and IC is already hard at work on this weekend's card. Click Here for more information. A one-week package is only $99 and you get college and NFL for the week.