NFL Teaser Betting Advice
by Jeremy Martin - 9/5/2011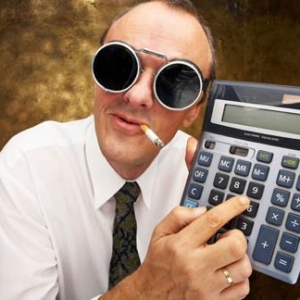 When it comes to NFL teasers, there are several different trains of thought that permeate throughout the betting world.
Many novice bettors have no idea what teasers even are. Others think they are sucker bets and stay away from them completely. Certain sharp bettors, however, use NFL teasers as a main force in their arsenal against the sportsbooks. I am firmly in that last group. In particular, I am a big fan of the two-team, six-point NFL teaser.
First, for those unfamiliar with teaser betting, here's a quick rundown. A teaser bet involves taking two or more teams and adding a set amount of points to the point spread of each team selected. All of the teams parlayed in the teaser bet must cover the teaser line in order for the bettor to win. The odds are lower (worse for the bettor) than your typical 11/10 straight wager. Teasers typically start at six points in the NFL and go up to 13 points or more. The more points you get, of course, the more juice you have to pay.
Claim your 100% Xbet
Signup Bonus
CLICK HERE
Therefore, for the NFL, we will give an example of a two-team, six-point NFL teaser. Let's say the Steelers are 2.5-point underdogs at New England and the Falcons are eight-point favorites at home against Tampa Bay. If we want to bet both of those teams on a teaser, we can use the six points for each line. We could add six points to the Pittsburgh line, making them +8.5 in their game against the Pats, while we would tease the Falcons down to two by factoring in the six points on the teaser for their game against the Bucs. So we would have to win both games in order to win cash the teaser.
I have always loved NFL betting. My freshman speech in Speech 101 in college was a explanation of the NFL point spread. I moved to Las Vegas to practice journalism at UNLV and to be close to the sportsbooks and all the NFL action each Sunday during the season. In my 15 years since graduation I have been covering the sports betting industry to varying degrees.
When I first started regularly betting in Las Vegas I would normally play a couple parlays each weekend. Maybe I would throw $10 or $15 on a four- or five-team parlay and hope for a big payday that would ensure a good night out for me and my college crew. I quickly learned, however, that betting parlays is the quickest way to the poorhouse. While I may have hit a couple of these during a season -- and I felt like a genius when I did score on one -- I finally figured out that during the course of a season that I lost way more than I won, and that if I would have bet each game straight that I would have made a nice profit for the season.
So at that point I eschewed parlays forever. And I kind of knew of what teasers were at that time, but I basically blindly lumped them in with parlays and paid them no attention to them at all.
Once I graduated and started talking to people in the sports betting industry on a professional basis, I quickly realized there was a buzz about teasers. Professional bettors were using these to steal an advantage from the books and teasers were becoming something that caused the bookmakers to lose sleep at night. Some Las Vegas sportsbooks started to change their philosophy on NFL teaser odds. They went from offering +100 on two-team, six-point teasers to lure the suckers in the door to dropping the juice to -120 or -130 in an attempt to minimize the profit margins for the wise guys (the moniker given to professional sports bettors).
And ever since I discovered the power of NFL teasers I have been a huge proponent of them. Hence, this article on NFL teaser betting advice. Last season was my best season yet playing teasers. And while my buddies that like to play parlays were left wondering what happened to their bankrolls after the Super Bowl, I was laughing while sipping a cappuccino on the canals of Amsterdam, all expenses paid courtesy of the sportsbooks. This was my best NFL season ever, and teasers were a large reason for my success.
When looking at the NFL betting board every week during the season, I am always first looking for games that are potentially attractive to tease. When I survey the lines for a given week I am looking for games where I can tease the favorite down to less than three points and also looking for games where I can tease a small underdog to where it is catching more than a touchdown. This is referred to in the sports betting industry as a basic strategy teaser, and it is taking advantage of the best use of the key numbers for NFL betting.
The main key number in NFL betting is three. This is the number the books fear the most since it's the number that approximately one in five games lands on (a game-winning field goal is often the difference in most games). The bookies have to be very careful when booking around the number three since moving their line off that number can cause all sports of complications and risk. Seven is, of course, the next important key number, as it's the difference of a touchdown and extra point and the second most common number that separates the winner from the loser in an NFL game.
Therefore, the philosophy in basic strategy teasers is to use the books' key numbers against them and manipulate the numbers in order to be on the right side of the key number.
Another thing I like to do, which goes against conventional wisdom of many sharp bettors, is to branch out on a 6.5-point teaser when I can tease a three-point favorite to a 3.5-point underdog. Sportsbooks will not let you buy a .5 point off of the key number of three because of the great value of that extra half point off of the most important key number. In my eyes this a great way to get a bit of extra value off a teaser. However, when you use this strategy you have to take into account that it's going to be more expensive since you will pay more vigorish on a 6.5-point teaser as opposed to the 6-point option, and that in teasing through the number zero you are teasing through a bunch of garbage numbers like two, one and zero, which games very rarely fall on. It has, however, worked for me, but I must be sure I really like the game before I venture down this road.
If you have never bet NFL teasers, it may be a good time to try it this NFL season. I feel with teasers you are somewhat betting that the bookies have a solid line on the game. In some situations both the 'over' and 'under' and the underdog and favorite can all hit on the teaser line in a particular game if the final numbers land close to the bookies' number on that game. It is always advantageous, as previously stated, to make the best use of the NFL key numbers when playing NFL teasers.
And as far as teasers in other sports? I firmly believe those are sucker bets. In basketball you pay the same juice for a four-point, two-team teaser that you do in the NFL for a two-team, six-point teaser. And in hoops there are many more points scored in a game, so you are not making the best use of the points in that situation. Same thing for college football, where lots more points are scored and key numbers are not that prevalent.