NHL Betting Trends: Hot and Cold Report
by Nicholas Tolomeo - 3/31/2011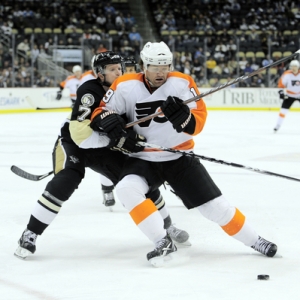 HOT
Vancouver Canucks
This has been the Canucks team many expected to see all season long. Vancouver has won 11 of its last 12, including four in a row on the road to further boost profits. The late-season hot streak has vaulted Vancouver to the top of the Western Conference with 111 points and all but wrapped up the Presidents Trophy. The 12-game Vancouver hot streak has delivered a profit of $910 for $100 bettors. And, surprisingly Vancouver remained a bargain for most of the stretch, as it was a favorite of -125 or less in seven of the 12 games.
Washington Capitals
Since a 6-0 home loss to the New York Rangers on Feb. 25 the Capitals have gone 12-3 as they appear to peaking at the right time in atypical Washington fashion. In the past 15 games Washington has returned $945 for $100 bettors. A six-game road trip during that stretch made the Capitals streak even more impressive and lucrative for Washington backers.
COLD
Philadelphia Flyers -1.5
The Flyers are close to sewing up home-ice advantage throughout the Eastern Conference playoffs, but they are still struggling in terms of winning in regulation and winning by more than a goal. In the Flyers last 17 games they have been favored 14 times, meaning on the puck line they were -1.5. In those games Philadelphia is a staggering 2-14 on the puckline.
Chicago Blackhawks
If they are not careful the defending Stanley Cup Champions will never get a chance to defend their title. Currently sitting eighth in the Western Conference, the Blackhawks have lost six of 10 and this comes on the heels of an eight-game winning streak in February when many thought Chicago had turned the corner. The latest Blackhawks slide has cost $100 backers a total of $370.
Edmonton Oilers
The Oilers have locked up whatever the NHL calls the opposite of the Presidents Cup. With 57 points through 76 games Edmonton is guaranteed the worst record in the league and the best odds in the NHL Draft lottery. The latest Edmonton losing streak has also been its worst. The Oilers have dropped 10 consecutive games. The good thing for the few lost souls out there wagering on the Oilers is that they were only favored once in that stretch so the total damage for $100 bettors over a 10-game span was only $1014.