Super Bowl Odds: Betting on the MVP
by Alan Matthews - 2/2/2011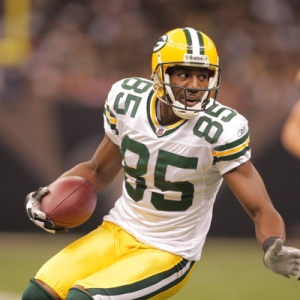 Other than betting the Super Bowl coin toss, there is no prop more popular for the Super Bowl than betting on the game's MVP. And as expected, both starting quarterbacks are the big favorites to win the Super Bowl XLV MVP award when Pittsburgh and Green Bay face off Sunday outside Dallas. A quarterback has won the award 23 times. No other position is within a mile of that total.
Aaron Rodgers is currently 3/2 on Bodog to win the award. Rodgers has been mostly tremendous since returning from a Week 14 concussion that cost him a Week 15 game in New England. In five games, Rodgers has had a rating above 122.0 three times and has thrown 11 touchdown passes to just three picks – and two of those interceptions came in the NFC Championship Game, in which Rodgers hurt his shoulder in the first quarter. With not much of a running game to speak of, Rodgers simply is the Green Bay offense.
And the fact that the Cowboys Stadium roof will be closed seems to bode very well for Rodgers. In 12 career dome games, including playoffs, Rodgers has a 111.5 passer rating and a 68.6 completion percentage and has averaged 286.2 yards a game. He also has 31 touchdowns (six rushing) to only six interceptions.
Ben Roethslisberger is the second-favorite at 7/2. Big Ben of course has won two rings with the Steelers, but he wasn't the MVP in either game: receivers Hines Ward and Santonio Holmes were the MVPs in Super Bowl XL and XLIII, respectively. That Holmes win has been the only time in the previous four Super Bowls a quarterback didn't win the award.
Pittsburgh is nowhere near the passing team that Green Bay is so Big Ben's stats will rarely stack up to Rodgers' as it is. But in his nine career dome games, Roethlisberger has totaled nine interceptions to go with 14 touchdown passes. His passer rating is 94.2. Roethlisberger struggled in the Louisiana Superdome in his lone dome game this regular season, going 17-for-28 for 195 yards with no touchdowns and one pick against a Saints defense that isn't anywhere near as good as Green Bay's is.
If you aren't going to wager on a quarterback, running back is next on the list of MVPs by position with seven. Pittsburgh running back Rashard Mendenhall is the third-favorite on Bodog at 15/2. He was the star of the AFC title game win over the Jets with 127 yards rushing and a touchdown. Certainly the Steelers will try to establish Mendenhall against Green Bay. But if you throw out two games against the Jets since Week 12, Mendenhall's highest rushing total was just 66 yards. He has scored at least one touchdown in the past five games, including two in the AFC Championship Game.
Green Bay's James Starks is at 14/1, and he must go up against a Steeler defense that led the league by a wide margin in rushing defense. Starks barely played in the regular season but has a whopping 70 total carries in Green Bay's three playoff wins. Starks scored his first touchdown of the season in the NFC title game.
These are the NFL's top two scoring defenses so maybe a defender wins it. Only seven times in Super Bowl history has a defensive player won the MVP and not since Tampa Bay safety Dexter Jackson in XXXVII.
I happen to think the best value on the board is either Green Bay's Greg Jennings (12/1) or Pittsburgh's Mike Wallace (16/1). Jennings is clearly Rodgers' top target and has totaled 16 catches for 231 yards in the past two games, although he hasn't scored a TD since Week 15. Wallace closed the regular season with three straight 100-yard games but has been mostly invisible in the playoffs with four catches for 26 yards in two games. Fellow WR Hines Ward hasn't done much in the postseason either, so I like Wallace and his big-play ability over Ward, who is a possession receiver.
Doc's Sports' Super Bowl content is the best on the Internet and we will dissect the game from every possible angle, from Free Super Bowl Picks to Super Bowl Squares Probability. We also offer expert Super Bowl picks from seven different handicappers (for only $25 for each NFL handicapper) and our Super Bowl odds page will be updated any time there is line movement for the big game. Check our home page daily all week for daily exclusive content!