Tips and Advice for betting Super Bowl Props
by Alan Matthews - 1/24/2012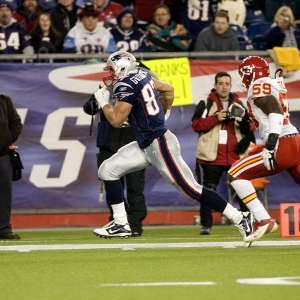 There is simply nothing like the Super Bowl when it comes to betting options. Sure, soccer might be the world's game – outside of this country – but you can take your World Cup or Euro 2012 or Olympics, you name it. The Super Bowl dwarfs any other sporting event on the planet in terms of the types of bets players can make.
The Super Bowl also lures those one-time gamblers who might not normally think of wagering on football. You know the type: Maybe that secretary in your office who joins the NCAA Tournament office pool and picks the winning team by which mascot is meaner – and she usually comes close to winning! But that's a frustration for another day.
Pretty much everyone understands what a spread and a total are for the Super Bowl – in this case New England opened as the three-point favorite (meaning, if you are new at this, the Patriots essentially open the game with a three-point lead) with the total at 55.5 for next Sunday's Super Bowl XLVI against the New York Giants in Indianapolis. The moneyline might be a bit more complicated for an amateur to understand, but the Pats are currently -135 over the Giants on that number.
But what makes the Super Bowl so unique is the number of props that the books come up with. I can guarantee you upwards of 500 prop bet options at all of the major sites. So with that in mind, here are some simple tips for betting Super Bowl props.
--Shop around: It's fine to be loyal to a certain book if you are a regular player but it could be costing you money. You might find a price you like much better on a certain prop at a different book. Remember, too, though, that the prop lines are constantly moving depending on what the public is doing. And books are just like humans: they are all different. So you might find a prop at one that you can't at another. In addition, some books offer better sportsbook bonuses than others. So you can essentially play with free money over several sites.
--Map out the game: Try to envision how you think the game will go. Most expect a pretty high-scoring game between the Patriots and Giants because they have two of the NFL's best quarterbacks in Tom Brady and Eli Manning. Both teams also struggled running the ball at times this year, which should mean plenty of throwing for Brady and Manning and, thus, likely plenty of yards for both, as well as their receivers and tight ends. It also could mean a shootout with New England's No. 31 in pass defense during the season and the Giants at No. 29. Thus, it might be an "under" type of day for the running backs on both teams.
--Focus on strengths: The Giants' defensive line has been coming up huge since star end Osi Umenyiora got back from injury. That could mean problems for Brady, as he was under siege often last week against a similarly good pressuring defense in Baltimore. So if you expect that New York pass rush to get to Brady, it's probably wise to lean toward the under on Brady's yardage or touchdown totals and maybe over (or "Yes") on his fumbles/interceptions. And it's always good to find any spots where you can hedge props against other bets.
--Don't forget history: I don't mean just Super Bowl history, but recent history when looking at props. For example, the past three Super Bowls all have seen at least 48 points scored. The last one that didn't? When these Giants beat the then-unbeaten Patriots four seasons ago in one of the NFL's biggest upsets, 17-14. Also look at what happened during the season between these clubs. New York went to New England and won 24-20. Study the stats from that one before getting those prop bets down. Look also for many "historical" comparison player props for this game because the teams played so recently in a Super Bowl.
--Stay in control: It might be tempting if you have had a losing season to go overboard on Super Bowl prop betting to make your bankroll back. That's never a good idea. It's probably not realistic to try and treat this game like any other football game, but keep things in moderation. The extra week to prepare should allow you plenty of time to do homework; if you aren't sold on a prop, don't bet it just because it's "there." Also be aware that most of the uninformed action comes in the final few days before the game, and the public generally likes the favorites. So it might be wise to wait until 24-48 hours before the game as a prop line might move more toward your liking.
In addition to these Super Bowl props tips, Doc's Sports editorial team will provide a ton of free Super Bowl content including betting the Super Bowl coin toss, Super Bowl handicapping, betting on the Super Bowl over and under, and much more. Doc's Sports handicappers will also offer expert football picks for the game for $25, including prop bets along with the side and total.