Doc's Sports Weekly Big Ten Football Betting Report
by Trevor Whenham - 9/27/2011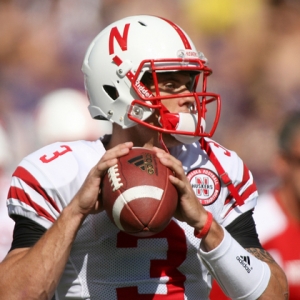 Nebraska vs. Wisconsin showdown - When was the last time that a mega-battle with serious national implications was played in the Big Ten and didn't feature Michigan or Ohio State? It happens occasionally, but almost never with stakes this high.
This is No. 7 hosting No. 8 in the Big Ten debut of the Huskers, and the winner will be very well positioned early in conference play.
What makes this one so compelling is that both teams are obviously very good, but both have serious concerns as well. Wisconsin has looked great, but they have played an impossibly soft schedule, so we really have no idea of how good they -- or their new QB Russell Wilson -- really are.
Nebraska has played a slightly more respectable schedule -- they at least left home once -- but have an always volatile QB scenario and a defensive front seven that is far from confidence-inspiring.
I get a strong feeling that what we know about at least one of these teams by late Saturday night will be far different than what we think we know now. Wisconsin is favored by 10 points in early betting action.
Jerry Kill a concern. Again - For the second straight week Minnesota's coach is in the hospital after issues with seizures. He suffered this one at home on Sunday and checked into the Mayo Clinic to deal with it. It appears quite unlikely that he will be on the sidelines when his squad opens Big Ten play at Michigan on Saturday.
Unfortunately, that's far from the biggest concern the Gophers have right now. They somehow managed to not just lose but get beaten up at home last week to North Dakota State. They are just not a good team right now -- despite almost upsetting USC in the opening week -- and they have real issues at quarterback.
If the Kill issues linger then they are going to have trouble recruiting to fill the many holes they have. It's not a good time to be a Gopher fan. Michigan is favored by 19.5 on Saturday.
Indiana's ugly loss - The Gophers can rest easy on one count -- they weren't the only team to suffer a horrific loss that humiliated their team and their conference on Saturday. Indiana lost at North Texas. The same North Texas team that had lost their first three games by a combined 130-39, losing each game by at least 25.
Kevin Wilson was a good and potentially great hire for Indiana, but this loss shows just how much work he has ahead of him just to return this team to mere respectability. Penn State is favored by 16.5 at Indiana on Saturday.
Ohio State passing - It might almost be time to panic in Columbus. Sure, Braxton Miller is a freshman who has a run-first mentality, but it is still horrifying how bad this team is at passing. In Miami Miller and Bauserman combined to go 4-of-18 for 35 yards. Against a really terrible Colorado team Miller was 5-of-13 for 83 yards. It's not just bad luck, either -- it's an across the board lack of execution.
This has to be the least intimidating that the Buckeyes have been entering conference play since before their coach wore a sweater vest. They are favored by a field goal at home against Michigan State.
Penn State suddenly injury-ravaged - The good news for the Nittany Lions is that their QB issues are no longer their biggest concern. It's not because they are resolved -- though Matt McGloin looked more than competent last week. It's because the defense was crushed by injuries in a meaningless game, and suddenly a strength is now a concern.
Linebacker Michael Mauti tore his ACL and is out for the year. Corner D'Anton Lynn suffered neck and spinal injuries and is out for an uncertain amount of time. They are arguably the two best defensive players on the team, so this hurts on the field, and it could be a big blow to the confidence of this squad as well.