Friday NBA Betting Report: Schedule Handicapping Breakdown
by Aaron Smith - 1/6/2012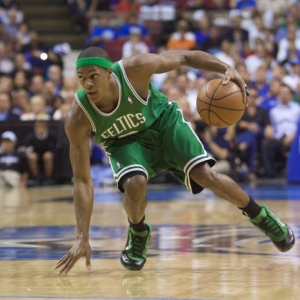 The NBA season is underway, but this season won't be anything like a normal season in the league. The shortened length of the season has created all sorts of strange scheduling spots.
The average fan might not think too much about this kind of thing, but an avid NBA handicapper should pay close attention to these modifications.
Doc's Sports is all about helping sports bettors find the edge on the books, and that will be the goal of this weekly NBA betting report.
Each Friday we will break down a few games on that night's slate that have odd scheduling spots where you might be able to get an edge. It's time for the second installment of the Friday NBA schedule breakdown.
Friday January 6 NBA Games of Note
Atlanta (-2) at Charlotte - 7:00 p.m. EST
Both of these teams should come into this game with some tired legs. Charlotte will be playing its third game in the past four days. Atlanta will be playing its fourth game in the last five days.
The Hawks should be particularly worn out in this one because of the teams they have played earlier in the week. Two games against the Heat and a game against the Bulls is a very difficult stretch.
The Hawks have the same nucleus as last year, but they essentially picked up Tracy McGrady to replace Jamal Crawford. McGrady has done a surprisingly good job so far, but can his body hold up through this difficult period?
Charlotte will look to build momentum from their 118-110 upset over the Knicks on Wednesday night. The Bobcats got a night off to rest on Thursday, while the Hawks lost in triple OT at home against Miami. It's hard to imagine Atlanta having a lot of gas left in the tank for this game.
The Hawks are 2-9 ATS in their last 11 games at Charlotte. They are also 7-20 ATS in their last 27 Friday games.
Score Prediction: Charlotte 95 Atlanta 93
Indiana at Boston (-7.5) - 7:30 p.m. EST
The Boston Celtics have one of the strangest schedules in the league this year. Right now, the Celtics are in the middle of a period where they don't play very much at all. This is only the team's second game in the last four days. After this game, Boston will have four straight days without a game.
A team like the Celtics will be a team to watch closely through this season. Boston is clearly one of the oldest teams in the league, and their back-to-back record last year was horrendous. The Celtics finished 5-14 ATS in the second game of a back-to-back last year.
Fortunately for Boston, fatigue shouldn't be an issue in this one.
The Pacers have been extremely successful playing after a day of rest. In their last 31 games following one day off, Indiana is 21-10 ATS. Boston is also on a four-game winning streak in this situation. Indiana is just 3-8 ATS in their last 11 at Boston.
Score Prediction: Boston 102 Indiana 92
Chicago at Orlando (-1.5) – 8:00 p.m. EST
Derrick Rose is listed as probable for this one due to a minor left elbow injury. The Bulls are in the middle of a very tough section of their season. Chicago plays nine games in a 12-day period. They are playing their third game in the last four days here, and this game starts a stretch of four games in five days. Orlando only has two games in the next five days.
The Bulls and the Magic are both off to a great start this year. Chicago has the best record in the Eastern Conference at 6-1. The Magic are close behind with a solid 5-2 record.
Richard Hamilton helps give the Bulls another offensive weapon, and they continue to play great defense under Tom Thibodeau. Ryan Anderson has been a huge surprise so far this year for the Magic. Anderson is averaging 19.7 points per game, which makes him the team's leading scorer. Dwight Howard is averaging 19.1 points and 16 boards per game.
Orlando is just 3-8 ATS in their last 11 games on one day's rest. The Bulls are just 2-5 ATS in their last seven games at Orlando.
Expect this game to go right down to the wire. The team who plays the best defense will likely come out on top. Score Prediction:
Chicago 94 Orlando 93
Doc's Sports has been on fire for NBA picks with 11 of 12 winning nights to start the season and we have helped $100 bettors earn $3,200 already. We have several games circled this weekend for NBA handicapping and we are very excited about the profit possibilities. You can get a one-day package for only $29 – Click Here.