NBA Handicapping: Weekly Look at Key Betting Statistics
by Dave Schwab - 1/12/2012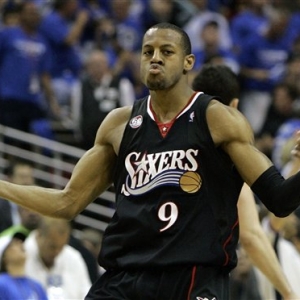 Statistics are a natural starting point when it comes to handicapping a matchup in the NBA. Today's advances in technology can provide a wealth of information that covers every possible aspect of the sport, but sometimes it is the simple things that can provide the most important insight to predicting the outcome of a particular game.
This week we will take a look at which teams are off to a strong start against the spread. Even though this year's abbreviated NBA regular season is only a couple of weeks old, these early trends can go a long way towards helping you generate a positive return on investment from your overall NBA handicapping efforts.
NBA 2011-12 Regular Season Overview
The prolonged labor dispute in the NBA not only delayed the start of the regular season, it created a unique situation with a modified schedule.
This season each team will play 66 games as opposed to the traditional 82, and the playoffs will not start until early May. What this does is force all 30 teams to play at an accelerated pace in order to cram in all these games over the next four months. It also creates a tremendous opportunity for wagering on the games as teams with youth and deep benches suddenly become very attractive as opposed to some veteran clubs that will invariably be hampered with injuries as the season wears on.
NBA Against the Spread All Stars
Right out of the gate, one of the top money makers through the first 10 games has been the Denver Nuggets. Through Wednesday night they were 7-4 straight-up and an 8-3 against the spread. Before jumping on the bandwagon, be aware that the Nuggets have failed to cover in their last two games including 123-115 victory over New Jersey as 11.5-point home favorites. This followed a six-game span where they went 4-2 SU and a perfect 6-0 ATS.
One of the biggest surprises so far has been the play of the Philadelphia 76ers. They lead the Atlantic Division at 7-3 SU and are a profitable 7-2-1 ATS. This is the type of team that could pay major dividends all season long. They have the youth to show-up every night, can spread the ball around, and know how to play defense. The Sixers currently have six players scoring in double-figures and they lead the league in points allowed; giving-up an average of just 85.5 points a game.
The early 'best of both worlds' award clearly goes to the Chicago Bulls. They have raced out to a 10-2 start SU and are a solid 8-4 ATS. The Bulls 78-64 victory over Washington on Wednesday night as 11.5-point home favorites extended their current winning streak to three games and raised their record ATS to 5-1 in their last six. Chicago has one of the best point differentials in the league at +10.17 and is second in the league in points allowed; giving-up 85.83 points a game.
The Best of the Rest
The majority of the rest of the teams in the league all mired right above or right below .500 in terms of their current record ATS, but a couple of teams to watch are the Portland Trail Blazers and the Indiana Pacers. The Trail Blazers are 7-3 SU and 6-3-1 ATS. They failed to cover as three-point home favorites in a 107-104 loss to Orlando this past Wednesday night after going 4-1 both SU and ATS in their previous five games. The Pacers are also 7-3 SU and 6-4 ATS. They are coming off a 96-84 romp over Atlanta as three-point home favorites that raised their record to 3-1 both SU and ATS in their last three games.