NBA Trade Deadline Player Props and Predictions
by Alan Matthews - 3/7/2012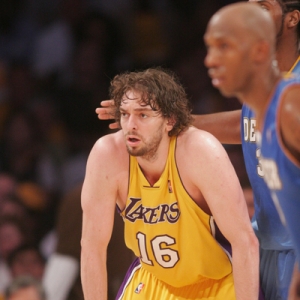 The shape of the rest of the NBA season should come more into focus by a little after 3 p.m. Eastern next Thursday when the trade deadline passes. For most of the good teams the immediate future is the biggest concern, and they will be looking to fill holes for a playoff run. Others are looking more at the big picture, and they'll be looking for young talent, salary-cap flexibility and other franchise-building assets.
One contender who has been in the middle of several big rumors is the L.A. Lakers. There is no doubt that L.A. wants to upgrade over Steve Blake/Derek Fisher at point guard. The rumors have run the gamut for players L.A. is targeting, from all-stars Rajon Rondo (Celtics) and Deron Williams (Nets) to quick-fixes like Cleveland's Ramon Sessions, Portland's Raymond Felton, Houston's Jonny Flynn and Atlanta's Kirk Hinrich.
Of course, the biggest name on the trade market is Orlando's Dwight Howard as it's now pretty clear he won't be in central Florida next season. There is talk that the Magic will call his bluff as they can offer more money than any other team could next summer – plus Orlando is hoping to somehow land Steve Nash from Phoenix before the deadline to help placate Howard, who wants to play in New Jersey with Williams.
Speaking of Williams, there's no way the Nets trade him unless he flat out says he won't re-sign next year. If New Jersey doesn't get Howard, however, Williams will be a Dallas Maverick next season, mark my words. Williams recently said he was "just going to play out this season and look at my options after this season."
Bovada on Wednesday released a few NBA player trade props. Let's look at each.
--Will the Celtics trade Rondo before the deadline? 'No': 1/5, 'Yes': 3/1
Rondo certainly showcased himself in Sunday's win over the Knicks with one of the more remarkable lines you will see for any NBA player: 18 points, 17 rebounds and 20 assists. That marks the first time a player has had at least 17 in each of those categories since 1989, when Magic Johnson had a triple-double that consisted of 24 points, 17 rebounds and 17 assists. Was that performance because Rondo wanted to show up New York's Jeremy Lin or a bit of a "F You" to Celtics boss Danny Ainge for even thinking about trading him?
Boston does seem to have turned things around a bit, getting back over .500. But that might be fool's gold. The Celtics' schedule becomes a monster starting Wednesday when they visit the 76ers. They are back home Friday vs. Portland before heading on an eight-game road trip, with five of those against likely playoff teams. I do think Boston makes a deal, either Kevin Garnett or Ray Allen getting shipped out, but Rondo stays put for now.
--Will the Magic trade Howard before the deadline? No: 5/7, Yes: 1/1
I don't see the Nets having enough to give Orlando, especially with center Brook Lopez having some concerning foot problems and out for about three more weeks. Reportedly the Magic are still telling teams to spare them the trade calls unless they're offering a player to join Howard. Plus, the Magic are still somewhat of a threat in the East, entering play Tuesday with the conference's third-best record. No one really expects the Magic to beat the Heat or Bulls in the playoffs, but an injury or two to Miami and Chicago could change everything. I do think that Orlando would take an offer of Pau Gasol and Andrew Bynum from the Lakers, but L.A. doesn't seem to want to do that. Plus, the Lakers are brimming with confidence as they are because of Sunday's big win over Miami. So L.A. might just add a point guard and doesn't gut the frontcourt to get Howard – at least not yet. Howard stays put.
*-Will the Lakers trade Pau Gasol before the trade deadline? No: 5/7, Yes: 1/1
Gasol of course already was traded once this season, to Houston in the league-denied three-way deal that would have brought Chris Paul from New Orleans to the Lakers. One hot rumor is Gasol for Rondo – I guess you could double up on the Rondo and Gasol props if you believe that one and win twice. Houston reportedly still wants Gasol and might be willing to again give up some mish-mash of guards Goran Dragic, Kyle Lowry and Kevin Martin and forward Luis Scola to get him (not all those guys but some combination). That would seem like a good deal for L.A. The Minnesota Timberwolves also have their eyes on Gasol. Think he might want to play with countryman Ricky Rubio in Minnesota? For what it's worth, NBA expert Sam Smith listed Gasol's chances of being dealt at 75 percent. So I'm going to say bet yes on this one.
--How many trades will happen on March 15? 'Over/under' 6.5.
This seems like a lock to be over here. I counted around 12 trades on last year's Feb. 24 deadline, led by Boston sending Kendrick Perkins to Oklahoma City. The Nets officially got Williams from Utah the day before the deadline last year, while the Knicks got Carmelo Anthony on the 22nd. I'm going way over here.