NHL Handicapping: Weekend Hockey Betting Primer With Free Picks
by Dave Schwab - 3/16/2012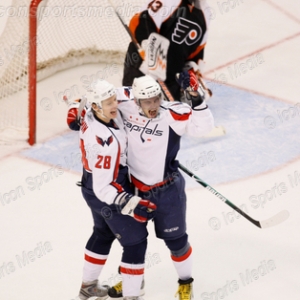 The field for this season's NHL Stanley Cup Playoffs is starting to take shape, but the actual matchups are still a few weeks away from being decided. Many of the games from here on in start to take on a whole new meaning as teams continue to try and position themselves for a choice spot in postseason.
When it comes to wagering on the games, a few teams have already earned a choice spot on our list for providing a profitable return on the moneyline all season long. The following are our three top free NHL picks for this Friday night featuring a few of these proven money makers. All betting lines are provided by 5Dimes.
Montreal Canadiens (+145) vs. Ottawa Senators (-165)
Total Line: 5.5
Montreal is reduced to the role of playing spoiler with just 67 points and an overall record of 28-32-11, but it is 3-1 in its last four games, including a 3-2 shootout victory over Ottawa on Tuesday as a +110 home underdog. The Canadiens are 15-17-3 on the road overall and 2-5 in their last seven road games. They are -126 on the money line.
The Senators are embroiled in a tooth-and-nail battle with Boston for the Northeast Division title with just one-point separating the two. The loss to Montreal was their second straight and fourth in their last six. Ottawa is 18-13-4 at home this season and 43-28 against the puck line. It has been very profitable on the money line at +1388.
It would take a monumental effort for Montreal to pull off the home-and-home sweep against an Ottawa team that desperately needs both points. The Canadiens do have a 5-2 edge in the last seven meetings but the Senators get the win this time around.
The Pick: Ottawa 3, Montreal 1
Washington Capitals (+105) vs. Winnipeg Jets (-125)
Total Line: 5.5
The Capitals are clinging to the eighth playoff spot in the East with 78 points. They bring a four-game winning streak into this contest and are 7-2-1 in their last 10 games. Washington is 3-0 in its last three road games, but 13-18-3 overall. It is a costly -1042 on the money line this year.
Winnipeg trails the Capitals by four points for the final spot in the postseason and comes in with a 5-3-2 record in its last 10 games. The Jets are coming off a solid 5-2 victory over Dallas as -----135 home favorites to raise their record at home this season to 22-10-4. They have a profitable +1262 return on the money line and one of the best records in the NHL against the puck line at 43-27.
The season series is evenly split a 2-2 with each team winning at home and on the road. Both teams come into this matchup in solid form, but stick with the Jets to grind-out a much-needed win at home.
The Pick: Winnipeg 3, Washington 2
Calgary Flames (+105) vs. Edmonton Oilers (-125)
Total Line: 5.5
Calgary is just one point out of the eighth spot in the West as a result of a five-game winning streak. It now has 80 points and an overall record of 34-25-12. The Flames are 14-15-7 on the road this season and 3-1 on their last four games. They are +302 on the money line and a solid 37-33 against the puck line.
The Oilers are riding out the string in the West with 61 points and a 3-6-1 record in their last 10 games. They are above .500 at home with a record of 17-15-4 but are just 1-5 in their last six home games. Edmonton is 40-30 against the puck line, but a woeful -903 on the money line.
This is basically a must-win game for Calgary against a team it has beaten in nine of the last 10 meetings. Throw in the fact that Edmonton spanked the Flames, 6-1, the last time they met in a game Calgary was a -160 favorite at home and the motivation to even the score gets even bigger.
The Pick: Calgary 4, Edmonton 1