This Week in College Football Betting by the Numbers
by Aaron Smith - 9/27/2012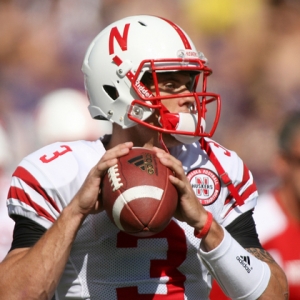 It's hard to imagine, but the college football season is already one-third of the way complete. Time flies when you are having a good time! Alabama won the BCS Championship last year and the Crimson Tide are dominating every team in sight so far this year. Can anyone slow down this team down?
Some conferences have already started, but this is the weekend where conference action gets going almost everywhere. These teams are more familiar with each other. Familiarity breeds contempt, which means we will probably see some nastier games in the coming weeks.
Bobby Petrino is licking his wounds from a long summer which ended in him losing his coaching position, while his old Arkansas Razorbacks team is going up in flames. To say that John L. Smith has been a major disappointment would be a major understatement. Then again, who actually thought that Smith was the right guy for the job anyway?
The Big Ten has been the punching bag of the media for several years now, but never have they deserved it any more than they do this season. Louisiana Tech just wasted Illinois, 52-24, in Champaign. Central Michigan beat Iowa, 32-31, in Iowa City. Weren't these two Big Ten teams supposed to be good? The SEC is still the best conference in the land, but the depth in the conference isn't quite what it used to be. College football as a whole seems to have a few less real contenders than it did several years ago.
College football betting odds tend to get a little tighter now that conference action is here. We're a little less likely to see huge blowouts from here on out. The dogs might start to have a little more value.
The following is a look at the week in college football betting by the numbers.
1- Taylor Martinez ranks first in the Big Ten in passing efficiency so far this season. This is the same guy who looked like he couldn't throw it more than 15 or 20 yards the past couple seasons. Has there been a real transformation or has it been all about the competition Nebraska has played thus far? We'll find out in the next few weeks.
2- Bronco Mendenhall's decision to go for two last week at Boise State will be second guessed the rest of the season. It didn't make much sense at the time since Boise State has no placekicker they have any trust in, and the Cougars ended up losing 7-6 when Boise State recovered the onside kick and ran out the rest of the clock.
3- The number of touchdowns Colorado scored in the last seven minutes last weekend in Pullman to beat Washington State, 35-34. This is the same Colorado team that lost 69-14 at Fresno State the previous week. How's that for a good example of how inconsistent college players can be from week to week?
5- The number of teams shut out in last weekend's slate of games. No one could have been too shocked that Bowling Green, Tulane, Alcorn State, and Kentucky were completely shut down. Raise your hand if you expected Arizona to be shut out by Oregon this past weekend. If you raised your hand, you're either an amazing college football guru or a pathological liar.
7- Kansas State's ranking this week in the AP Top 25 after upsetting Oklahoma on the road. Every single year people doubt Bill Snyder's team, and every year he just goes and proves what an amazing football mastermind he is. The Wildcats don't have the talent that the other top teams have, but they have arguably the best coach in the business.
82- The opening total on this weekend's matchup between Baylor and West Virginia. Seeing an 82 pop up for a total is crazy, but who wants to take the "under" in this one anyway? It will be interesting to see where the line goes by kickoff.
56- The number of total yards UAB outgained Ohio State by last weekend. The Buckeyes won the game, 29-15, but the fact that UAB led for 22 minutes and outgained them has to make Urban Meyer very unhappy. Braxton Miller is a terrific athlete, but the rest of the team isn't very good right now.
27- The number of unbeaten teams as we enter Week 5 of the college football season. At the end of the regular season last year there was just one, so you can expect that number to dwindle quickly over the next few weeks.
30- Oregon is favored by 30 points in the Ducks game against Washington State this week. The Ducks offense is a thing of beauty. Marcus Mariota is a really impressive freshman quarterback. This makes Darron Thomas' decision to go pro after last season a little more understandable.
687- The number of total yards per game that Oklahoma State is averaging so far this year, which is easily best in the nation. It doesn't hurt that they have played Savannah State, Arizona, and Louisiana-Lafayette. Still, you have to be impressed with Mike Gundy's offense after it lost Weeden and Blackmon to the NFL at the end of last year.
1,481- The number of passing yards so far in 2012 for Marshall's Rakeem Cato. He is first in the nation in passing yards this season. Not many people expected him to be anywhere near the top of this list, but the sophomore has been tremendous for the Thundering Herd.