This Week in College Football Betting by the Numbers
by Adam Richard - 9/6/2012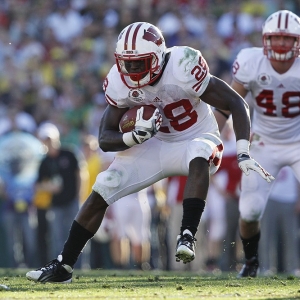 The early part of a college football season is the time for oddsmakers to pay very close attention to the sport. Unlike the NFL, we are dealing with very young men playing in systems they may not be familiar with and certainly on a level where they may not be completely comfortable.
While these young guys are looking at young girls, their new sociology books, and their first taste at life away from their parents, the nation is looking at them.
It's much easier to safely predict the way a Kirk Cousins would play for Michigan State last year than how Braxton Miller would do now for Ohio State. Oddsmakers need to value familiarity and prior performance at a higher level than athleticism and potential.
While Terrelle Pryor was focused on getting cheap tattoos and Tyron Matthieu on (allegedly) getting high, Montee Ball was focused on reading offensive line schemes and Barkevious Mingo focused on getting even faster.
Coaches with prior success with new recruits also yield better results, which bodes well for teams like Alabama and Oklahoma against tough spreads. Bobby Petrino was focused on young women and Les Miles on the integrity of his locker room. These things all make a difference.
As we learn more about the college football season for 2012, the accuracy of oddsmakers increases. So finding your edge early in the season is key to taking advantage of large college football point spreads.
24 - The points Washington needs to cover the spread against LSU on Saturday. Huskie QB Keith Price had a breakout season of 3063 yards, 33 touchdowns and 11 interceptions last year. He will be looking to continue his upward trend against the legitimate LSU defense, and I don't doubt his ability. The Huskies will finish within three touchdowns.
0 - The number of LSU Tigers that care about the Washington Huskies stunt of bringing a live tiger to the Washington practices.
0- The number of Washington Huskies that care about the live tiger.
4- The spread in the Thursday night Pittsburgh vs. Cincinnati game. Pittsburgh just lost by two touchdowns to Youngstown State and now has to play on the road. Pittsburgh may have some pride issues, but the Bearcats will cruise.
18- The spread in the Central Florida vs. Ohio State game. The Buckeyes are a good team and I respect Urban Meyer, but UCF brings in athletes every year. They have lost only once in the last two years by a margin that large.
1 - This is the first game that the Missouri Tigers are playing against an SEC opponent as a division rival. Georgia heads to take on Mizzou, and they will look to put an SEC-size wallop on any receiver that tries to cross the middle of the field.
70,000- The number of Mizzou fans praying that star recruit Dorial Green-Beckham isn't one of those receivers leaving on a stretcher.
35- The number of touchdowns Georgia QB Aaron Murray threw last season. Georgia is only a two-point favorite and should easily cover on the road.
475- The amount you can win on a $100 bet if you take Purdue in an upset over Notre Dame.
190- The amount you will return on a $100 bet, if you take Purdue to be within two touchdowns of Notre Dame.
3627- The amount of miles Notre Dame has traveled back from Ireland after its beat down of Navy.
5 - Five different rushers for Oklahoma State last week averaged over 7.4 yards per carry, including an amazing 17.83 average by Heisman underdog Joseph Randle. They added in nine touchdowns!
67- Arizona's national rank in rushing defense last season. The Wildcats lose their top three tacklers from last season as well. Currently, Oklahoma State is favored by 10.5 points and should easily cover this against a mediocre Arizona club.