How to Find Value Betting MLB Underdogs
by Doc's Sports Advisory Board Handicappers - 6/11/2013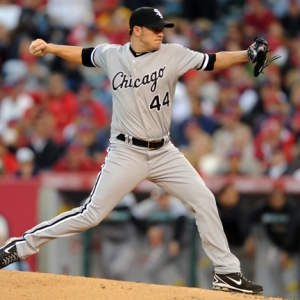 From Doc's Sports:


There are several ways to find value in betting MLB underdogs, but it generally comes down to a couple of key variables. If you can identify a starting pitcher who is currently pitching better than his season numbers indicate, that's a good starting point. You want your money on someone who is in good current form and that may not be getting enough attention for it. That means searching for young up-and-coming pitchers and avoiding the big-name stars. On the team side, you want to focus on teams that appear to be undervalued by the betting marketplace. Most people have a good handle on how good the offenses are, so it pays to look at bullpen statistics and team defense since they aren't always factored into the line. Also, pay attention to injuries as they can be huge for teams that lack the proper depth.
1) I always make my own 'betting line" first on every baseball game. After I make a line on a game, I compare it to find the real line and typically bet any team that is more than 15 cents or better than the line I made on the game. So if I make a team +120 and they are +140, there is a good chance I will bet them.

2) I also like to look for value betting an MLB underdog who I think should actually be the favorite in a game.

3) Another way is I bet a team who is at home and is an underdog in the game. It's that simple as they say doing this blindly for every game all year would have made you a small profit the last 10 years. So just look for a home team that is an underdog in a game, but remember they have to be at home.

4) Lastly I also like to look for starting pitchers who are showing big improvements in their last three starts compared to how they have pitched this season. I will look at the starting pitchers stats in his last three starts and compare them to his overall season numbers. And if I see a big improvement, then I look to bet him if he is an underdog also.
From Vegas Sports Informer:
My views on betting baseball underdogs are pretty simple.
Home underdogs that are coming off a home loss are usually good, especially if the home team lost to a division rival or just a plain old bad baseball team.
Pitchers that are coming off Disabled List stints are also a good spot. You figure those pitchers will have pitch counts and probably won't pitch past the sixth inning.
Teams who have bad bullpens who are coming off long extra-inning games.
There are several ways to evaluate an MLB underdog. But I'd say that two of the best ways involve taking a "recency approach" to handicapping. As opposed to looking at the long-term trends and matchups, by focusing on just the last week or two of performance for a team or a pitcher you can really find some strong value situations in the MLB betting market.
For instance, one of my favorite betting systems is to play against a pitcher – outside of the Cy Young-caliber ones – that is coming off of a complete game. If some mediocre or mid-tier starter goes out and throws a full nine innings one game, I've found that there is a strong correlation to failure for them in the next game. The recent success will help water down the price because what most bettors remember is this pitcher dominating his last time out.
A second example of "recency handicapping" is finding teams in a letdown situation and betting against them. This is true across the entire sports betting spectrum. But playing on snap, immediate results and gauging an emotional letdown is crucial for any gambler. A perfect example was just this past week. The Mets swept four straight from the Yankees. Then they went on the road to face the worst team in baseball, the Marlins. It was as obvious of a let-down situation as you'll ever find. Miami was underdogs in all three games and they swept the series.
Next, another good way to find value with underdogs is to simply focus on "who's hot and who's not". MLB teams go in waves – up and down – all season long. Even the best teams can go out and lose eight of 10, and even the worst teams can win seven of nine. If you are able to target teams that are on a little bit of an upswing and playing good baseball, and if they are underdogs in series against the "name" teams that aren't playing well at the moment, then you can find some solid underdog situations. You usually have to watch a lot of baseball to be able to see this developing in terms of who "looks good" and who doesn't, but it pays off in the long term.
Finally, about 85 percent of the MLB line is set based on the starting pitcher. So if you can find a guy that is struggling a bit but is still a "name" pitcher, and if he is going up against a no-name or some mediocre guy that is in a groove, then those are your best bets for MLB underdogs.
There are many systems and ways to approach underdogs, as this very article and the different (each successful in their own right) handicappers can attest to. I approach underdogs a bit differently.
When looking at public consensus polls, occasionally you will see a home dog that is only backed by about 25 percent of the public. I call this the 75 percent rule. This is where the public is heavily-sided on one team to a tune of about 75 percent and yet the line does not change much and has the favorite at less than a -145 price. Over the years, I've come to learn that when there is such a huge public favorite, in which the line has not changed much and they remain a small favorite, the game has a tendency to go "under". This is because no one sets the line better than Vegas to begin with. And when the oddsmakers and casinos do not change the line much with the public loading up on a team, it indicates that it is going to be a competitive game and an under is likely to ensue. It's a simple rule. Look for a contest in which the public is heavily favoring one team at a tune of over 70 percent. See if the line has not changed much and sits around the -110 to -150 range, and also notice if the total is sits around the 7.5 to 8.5 range. If that is the case, it is indicative in my experience of a competitive contest to ensue, and the game likely falls under.
The handicappers at Doc's Sports are offering $60 worth of member's baseball picks absolutely free – no obligation, no sales people – Sign up here for free baseball picks