NBA Handicapping: Brad Stevens and the Boston Celtics
by Trevor Whenham - 11/7/2013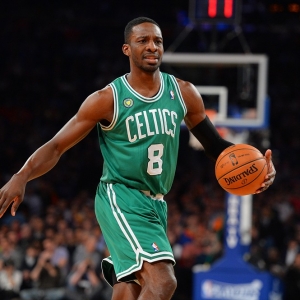 I haven't been as excited about anything in the NBA for a long time as I was when the Boston Celtics hired Brad Stevens as their new head coach. I am not a particular fan of the Celtics or of Butler, so it wasn't a personal thing. It is incredibly obvious, though, that Stevens is a special coach, so it is going to be endlessly fascinating to see what he can do on the basketball world's biggest stage.
For handicappers, Stevens creates some challenges — especially because his is a high-profile hire and he coaches a very public team. What can be expected of him, and can he provide value for bettors? Here are five factors to consider:
Stevens will do everything different
When the Celtics hired Stevens from Butler, they got a gem of a coach. They also signed on for a long and at times painful process of change. This isn't a tweak — it's a complete overhaul, and a total rebuild. Stevens is innovative with his approaches, and he is not coming into this with any background in the NBA. That can be negative in that he needs to learn how things work and what he can and can't get away with when dealing with pros. It's also a real positive, though, because he can have the confidence to do what he believes is right without the second-guessing brought on by other stops along the way. At this point the important thing to remember — even if an impatient betting public starts to forget it — is that Stevens is an exceptional coach who is going to make some real progress with this team if given the time and resources he needs to do so.
It's not about wins or losses
There is no one who can rationally think that this team is going to be a playoff team or anything close to it. When you know a team isn't going to win a lot of games, then, as a handicapper it doesn't make any sense to be concerned when the team loses games. They started 0-4 before getting their first win. I don't care if they had gone 0-82. What I want to see is if the team is making real progress. Are they using the young players that they are going to be building around? Are those players growing in their effectiveness? Is the team making fewer of the same mistakes as the season goes along? Is the team continuing to play with effort and intensity even as the season is lost? If this is a better team in March than they are in November then the record really doesn't matter. More significantly, if they keep improving while losing they are going to deliver more and more value to the bettors who are smart enough to understand that the win column is not what matters most.
Rondo is still out
Point guard Rajon Rondo is coming back from an ACL injury suffered on Jan. 25. He is practicing without contact, and he could be on the court as soon as December. He's clearly the best player on this team, and he will be a difference-maker. As it sits now, the team doesn't have a good point option. They have undrafted rookie Phil Pressey and a lot of guys more suited to be shooting guards. Having a true point guard — never mind one of the best in the sport — will obviously have a transformative impact on the team.
They are playing tough
When you watch this team, you can see they aren't any good, but more significantly you can see their effort — the same relentless effort that marked Stevens' teams at Butler. As bettors, a good indicator of effort for bad teams is their ATS record. If they are delivering profits for bettors then they are outperforming the expectations people have — and that comes from effort. This Boston team is just 1-4 so far, but they are 3-2 ATS. They are just a hair away form 4-1 ATS, too — Detroit scored three late free throws when Boston was intentionally fouling late, and they covered the spread by a single point as a result.
The roster needs feeling out
Danny Ainge is a very good general manager, and he is taking a long-term view. When you look at this roster, it's obvious that there are some major holes in some spots and some real surpluses of players in other areas. There are some major trades and shakeups coming with this team. Before that can happen, though, Ainge and Stevens need to get a sense of what they have, which young players are going to be foundational, what they can work with, and which assets are going to be valuable on the market. Brandon Bass, for example, is a player who has really exceeded expectations, and he will likely be traded thanks to his increased value. We will have a much better sense of what to expect from this team the closer we get to the trade deadline and a better sense again heading into next season. The team is taking a very long-term view right now, so bettors will be well served to do the same.
Read more articles by Trevor Whenham