NFL Survivor Pool Picks and Advice: Week 9
by Matt Severance - 10/30/2013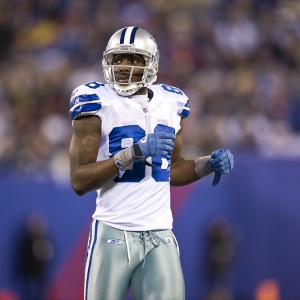 The NFL loves it some parity, but the problem with that is it seems every week is filled with mediocre teams facing off or bad ones taking on playoff teams. There are rarely two good teams playing because there are only a handful of them. In Week 8, for example, the three prime-time games were Carolina-Tampa Bay, Green Bay-Minnesota and Seattle-St. Louis. The Bucs, Vikings and Rams are three of the worst teams in the league, although St. Louis gave Seattle everything it could handle on Monday night thanks to a tremendous front seven on defense. Too bad the Rams can't score.
Because of either mismatches -- throw in 49ers-Jaguars and Bills-Saints -- or blah games, I doubt anything happened in Week 8 to alter your survivor pool competition much. I honestly don't think you can call one Week 8 result an upset, although Cleveland pushed Kansas City a bit. I called the Chiefs overlooking the Browns and Jason Campbell but still winning, and that's exactly what they did.
Get ready for another rather uninteresting week of football in Week 9. There's only one game featuring two teams with winning records, and it's Monday night's Bears-Packers showdown. Well, it might have been a showdown if Jay Cutler was healthy, but now it appears a lock win for the Pack against Josh McCown. Alas, I already recommended Green Bay as my top choice this season. Last week the pick was San Francisco, and it predictably routed Jacksonville. So far my top picks this year have been New England, Baltimore, Seattle, New Orleans, Atlanta, Denver, Green Bay and San Francisco. Definitely running out of good teams. On the bye this week are the Broncos, Lions, Giants, Cardinals, 49ers and Jaguars. As usual, I am going in descending order of confidence with the team listed first choice.
Seattle vs. Tampa Bay: Clearly the biggest mismatch on the board. I have no doubt the Seahawks win, but they clearly are a bit flawed offensively. Maybe the return of Percy Harvin, perhaps this week, solves things. They need him now with Sidney Rice out for the season. The Bucs lost one of their top receivers, Mike Williams, also for the season. It will be a minor surprise if Tampa Bay scores.
Dallas vs. Minnesota: As of this writing, it's not clear if it will be Josh Freeman or Christian Ponder as the Vikings' starting quarterback. That's like choosing between two fat chicks to take to prom. It doesn't matter, even if Dallas is last in the NFL in passing defense and already has allowed a record four 400-yard passers. Let's just hope the Cowboys aren't up by double digits in the fourth quarter as they tend to lose those -- see last week. A seven-point cushion is fine by me.

Green Bay vs. Chicago (Monday): No Cutler, no Lance Briggs and maybe no Charles Tillman. Only the three most important Bears. Green Bay's domination of the NFL's oldest rivalry continues.
Carolina vs. Atlanta: Don't look now, but Cam Newton has been arguably the NFC's best quarterback for the past three weeks: ratings of 111.6, 136.3 and 143.4 with six touchdowns and no picks. He's also running again and has scored twice. The Cats have a very good defense, so if Newton continues playing like that this is a team no one will want to face in the wild-card round should Carolina get there (presuming Saints win the division). Atlanta is likely without Roddy White again this week and looked like it quit on the season in last week's 27-13 loss at Arizona. Not sure why the Falcons didn't trade Tony Gonzalez.
New England vs. Pittsburgh: Tom Brady has a tiny bandage on his hand, and ESPN goes into Brett Favre/Tim Tebow mode with round-the-clock coverage and a special "Outside the Lines" featuring Stephania Bell and Dr. Phil. OK, I'm exaggerating a little, but it's sickening how much that network fawns over certain players. Might Brady be hurt? Perhaps. He's definitely having his worst season, ranking 29th in completion percentage. I don't feel uber-confident saying the Pats will win this game, but it's about the best of what's left out there. A loss here officially puts the nail in the coffin of Pittsburgh's 2013 season.
Washington vs. San Diego: I don't feel super confident about this pick, either. The Skins gave Denver fits for a while, and that offense looks very good. The defense is another story, meaning Philip Rivers could have a field day. Plus, the Chargers are off a bye. Still, the Skins pretty much have to win here with their next two on the road and then a home game with the rampaging 49ers after that. The NFC East is there for the taking -- but only if Washington wins this game. West Coast teams playing at 1 p.m. ET often struggle.
Baltimore at Cleveland: Probably the worst team in recent years following a Super Bowl title was the 1999 Broncos, who went 6-10 after losing a guy named John Elway and replacing him with Brian Griese/Chris Miller. The Ravens (3-4) could enter that territory if they don't win this game with two tough games up next. Jason Campbell played pretty well last week in Kansas City for the Browns, but that will end Sunday as the Ravens were able to heal up in last week's bye.

New Orleans at NY Jets: I always worry about the Saints playing outdoors as Drew Brees usually isn't the same quarterback outside the dome. However, it looks to be fairly nice in New Jersey on Sunday (mid-50s). Of course, this is Jets head coach Rex Ryan vs. brother Rob, the Saints' defensive coordinator. You think Rob may have some blitz packages for struggling Jets rookie Geno Smith? The one worry: New York has alternated wins and losses all season, meaning it's due the victory. Brees can get a look at MetLife Stadium, where he might be again in February and when it most certainly won't be in the mid-50s.
Indianapolis at Houston: I'd probably go with Houston here if it wasn't rookie Case Keenum starting over Matt Schaub. Yes, Keenum looked pretty solid in his first start at Kansas City last week. Yes, the Texans absolutely must win this game to keep their playoff hopes alive. Yes, the Colts play their first game without Reggie Wayne. But they are off a bye, and thus I think can avoid a letdown after that big Broncos win in Week 7. In addition, Arian Foster is iffy for Houston.
St. Louis vs. Tennessee: If that Rams defense can befuddle Russell Wilson, what do you think it will do against Jake Locker? I am sure St. Louis Coach Jeff Fisher would love to stick it to his former team.
Oakland vs. Philadelphia: All three of Oakland's wins have come at home. Wouldn't it be fun to see Terrelle Pryor in Chip Kelly's offense after his record-breaking 93-yard TD run last week? Actually, it's a good thing the Eagles are on the road as they haven't won a home game since early last season. It's Nick Foles again for Philly, which has managed only 10 total points the past two weeks. Think Chip Kelly is having second thoughts about leaving Eugene?
Miami vs. Cincinnati (Thursday): I'm leaning the desperate Dolphins here against a Bengals team that looks as good as anyone right now. Cincy was banged up in Sunday's dominating win over the Jets, and a few key players will be out here. The Fins also lost one of their best receivers, Brandon Gibson, for the season. Really, I think the football gods need to be kind to Florida this week as it's been a rough year in terms of pro football in the Sunshine State. There has been one NFL victory inside the state this year and three overall for the Miami Bay Jaguars. At least there's FSU vs. the "U" on Saturday.
Buffalo vs. Kansas City: Yep, I'm calling it -- if C.J. Spiller plays. The Chiefs should be too well-coached to be caught looking ahead to next week's bye and then the huge game in Denver, I know. But that's two straight close calls against bad competition for the NFL's only unbeaten. What am I saying? Kansas City has fattened up on one of the NFL's easiest opening schedules ever. Not a team currently with a winning record among them. Expect a close game. All four of the Bills' games at home this season have been decided by three points or fewer.
The last word: Seattle is the obvious choice, but the Seahawks were no doubt used by you a few weeks ago against the Jaguars. So it has to be the Cowboys this week. Do I hate trusting the untrustworthy Cowboys? No doubt, but they are clearly the best of the bunch in Week 9.
Want free NFL picks? Doc's has you covered. New clients can take advantage of this great offer of $60 in free Doc's Sports members' picks for any handicapper on Doc's Advisory Board. Just check out these guys' pages and see what great work they have done making money for themselves and their clients over the years. Click here for this exclusive $60 picks offer.