NHL Handicapping: Teams Off to Hot Starts
by Trevor Whenham - 11/5/2013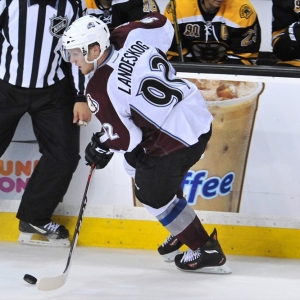 We are nearly 20 percent of the way through the NHL season already. At this point there are 10 of 30 teams that are off to a strong start — at least 20 points tallied in the standings. Some of those teams are off to the start expected, and they are going to stay strong. Others are overachieving, and then there are those that are just too tough to really call right now. How do the 10 squads break down? (odds to win the Stanley Cup are from Bovada):
Sustainable (in alphabetical order)
Anaheim Ducks (20/1): There is a lot to like about this team — which leads the league in points, though they have played more games than their nearest contenders. They can score, they play defense and, most importantly, they have three strong NHL goaltenders and a strong farm system as well. Goalies are always in demand, so the Ducks have the assets to fill any missing pieces down the stretch to improve this squad as needed. What's most impressive is that over a season-long eight game road trip, they went 5-2-1. That takes a very tough team, and tough teams don't fold.
Chicago Blackhawks (15/2): This is a no-brainer. The defending champs have had experience dealing with a Stanley Cup hangover before. Last time they handled it poorly, but this year they have clearly learned from it. They are only going to get better.
Detroit Red Wings (14/1): They are not as young as they could be, and they don't give me tons of confidence in net. However, with guys like Zetterberg, Datsyuk and Alfredsson on board, they aren't going anywhere. They have played a West-heavy road schedule so far, so they will benefit from their move to the East going forward. This is, yet again, an elite team.
Pittsburgh Penguins (6/1): they were the favorites coming in, are still the favorites, and have given us absolutely no reason to doubt that. The goaltending is much more solid than it was in the playoffs, they can score like always, and things are going their way. They are just plain good.
San Jose Sharks (15/2): In 14 games they have scored a league-best 53 goals. Their 27 goals against is third best in the league. That's a +26 goal differential. Stunning. And it hasn't happened by accident. This is the best team we have ever seen in San Jose. Now we just have to see if it is good enough to finally get over the hump.
Tampa Bay Lightning (25/1): I have been very high on this team for a long time, and they are rewarding my faith. They have a bit of room still to grow in the nets, but they are miles ahead of where they were last year. Led by the best goal scorer on the planet in Steven Stamkos, the offense is excellent, and the coaching is much improved as well. The management for this team is making smart, long-term moves, and it is going to pay off for years to come. This is a long term contender.
Unsustainable
Phoenix Coyotes (33/1): The Coyotes have been an amazing story so far, and given all that that franchise has gone through, they couldn't be easier to cheer for. Sadly, though, they have played way over their heads, and that is going to catch up to them. Their 51 goals scored is exceptional, but they have allowed 46 goals, and that kind of differential is going to catch up to you. They don't have the offensive weapons to ensure that they can keep outscoring foes, but the defense isn't good enough, and the goalies are already doing all they can. They are still a potential playoff team, but they will take steps backwards.
Colorado Avalanche (10/1): This is another great story, and Patrick Roy sure has made things interesting as a coach. They are just playing defensively in a way that can't possibly be sustained, though. They have allowed just 19 goals. Boston is second-best at 25 — almost half a goal per game more. The goaltenders just can't keep playing at the ridiculous levels they have been, though — especially with the distraction of legal issues hanging over Semyon Varlamov after a recent arrest for assault. This team is very young, and that will catch up with them and bring them back to earth. They could be a playoff team if they stay on track to some extent, but this is a team building for tomorrow, not looking to peak today.
Toss-up
Vancouver Canucks (20/1): The start has been solid, and everyone is getting along well enough, but I just don't see how the ridiculous force that is John Tortorella can keep on track with this gentle-minded squad. It seems like an explosion waiting to happen. This team hasn't been tough enough mentally of late as it is, so this could be just too much to overcome. If they can keep it on track, though, they certainly have the talent to be in the upper tier of the West.
Toronto Maple Leafs (14/1): Living in Canada, I hear endlessly about the Leafs and how improved they are. I've been hearing some version of the same most of my life, though, and it never quite comes true. Call me skeptical. This is the best team they have had, and they are sharp in net, but I don't trust the offense to maintain their current output, and any defense built around Dion Phaneuf is a recipe for disaster. I invite them to prove me wrong, but I will remain cautiously pessimistic at this point.
Read more articles by Trevor Whenham