2013 Super Bowl Teasers Betting: Picks and Predictions
by George Monroy - 1/30/2013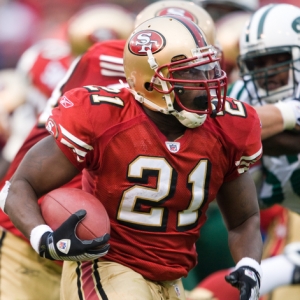 Basic strategy teasers are universally considered to be the best teaser bets available to gamblers, and, while they definitely have the best value on the board, there is nothing wrong with placing a well timed non-basic strategy teaser on a football game. Generally, the next best teaser bet is a two-team six-point teaser—as anything else starts heading into deep negative expected value territory.
Most online sportsbooks will let gamblers bet anywhere from two to eight teams all the way up to 10 points or more on certain types of teasers. But most, if not all, of those wagers are losing-money propositions, and they are more of a shot in the dark than a solid, educated, bet. The whole purpose of using a teaser is to take advantage of the spread by getting a few extra points to increase the likelihood of winning your bet. Since, as gamblers, we are required to look for every edge possible, let's take a look at the two-team six-point teaser options that are available for Super Bowl XLVII and try to see if there is any value in placing a teaser on Sunday's game.
Super Bowl Teasers Picks and Predictions
There are six options to wager on teasers during the game. In general, a gambler can add points to the underdog, take away points from the favorite, and move the "over" and "under" as well. A bettor can tease both teams at the same time, or even take the over and under on the same bet. Here is a look at the possible options and a quick analysis.
(Bovada Super Bowl lines: 49ers -4, total: 47.5)
--Ravens +10 and Under 53.5:
Taking the Ravens and the under is probably the teaser that most people would expect to come through. Baltimore opened as a five- to 5.5-point underdog, and it was immediately bet down to 3.5 points in various sportsbooks. The total also opened at 50 and has since been bet all the way down to 47.5. This is the safest teaser on the board, as it would be very difficult to imaging the 49ers beating the Ravens by more then 10 points. Over the last eight years only two Super Bowl totals have gone over 49 points, and both of those games featured the Pittsburgh Steelers. So, pushing the under to 53.5 feels very safe.
Worth a bet?: Yes. Teasers are never safe bets, but this one feels the strongest of the bunch, and I would have no hesitation with having both the Ravens plus 10 points and an under of 53.5 points.

--Ravens +10 and Over 41.5:
This teaser also feels very solid, even though both of these teams could easy turn this matchup into a grind for every inch in a low-scoring affair. There have only been nine games to stay under 42 points in the last 23 Super Bowls, so there is a 61 percent chance that this game goes over. But, would anyone really be surprised if these two defenses kept the score in the low 30s?
Worth a bet?: Maybe. My concern with this teaser is the over of 41.5. Sure, that is a relatively low number, but with two defensive-minded teams, it feels too risky of a gamble.
--49ers +2 and Under 53.5:
If we were to take a quick survey of NFL sports bettors, I am sure that the vast majority of them would rather have the Ravens at +10 than the 49ers at +2. Sure, San Francisco is the favorite and opened with a relativity large line, but that is only because they are an NFL glamour team that the public loves to wager on. This matchup is closer to a "pick'em" than to the five-point difference that the line was originally set at. So, if the 49ers lose this game, which could easily happen, it will probably be by more than two points.
Worth a bet?: No. I see very little value in this wager. My main concern is the 49ers plus the two points. There is much more value in taking San Francisco minus the four points straight up.
--49ers +2 and Over 41.5
At first glance getting the 49ers plus two points seems like a great proposition to have. However, the only trouble with that logic is that in 46 Super Bowls, the game has been decided by less than three points only once. If San Francisco ends up losing the game outright, then the chances are that those two points are not going to help them at all. And that is not even taking into account that this game could easily stay under 41.5 points.
Worth a bet?: No. There is just not enough value in either the 49ers plus two or taking the over on 41.5. If the 49ers were plus three or 3.5 points, then my assessment would change. Only getting two points will probably not save you in the event of a 49ers loss.
--Ravens +10 and 49ers +2:
In order for this wager to be successful, neither team can win by more than 1.5 points. These parameters are too specific for this to be a sane bet — especially since only one team in Super Bowl history has won the game by less than two points (the New York Giants over the Buffalo Bills in Super Bowl XXV). The only way this bet could ever have any value is if you were getting greats odds to go with it, something along the lines of 10/1. Unfortunately, two-team six-point teasers barely pay even-money.
Worth a bet?: No. This wager is too specific to have any value whatsoever. Get a good laugh about how crazy this wager would be to bet on and just skip it. Your bankroll will thank you later.
--Under 53.5 and Over 41.5:
This wager is far less insane than taking the Ravens and 49ers plus points, but, it still has a very specific set of parameters that decrease the value of the bet. Sure, this game could easily end up within range and earn you an exciting victory on your wager, but I would like this bet so much more if it were giving better odds than just even-money.
Worth a bet?: Maybe. It depends on the reason behind your betting. If you are betting to be in on a fun and exciting wager, then this one would not be too bad. But, if you are betting for value, there is not enough here to make this an enticing wager. The game could easily stay under 30 points.
Conclusion:
Getting the Ravens +10 is the most solid proposition in the mix, but the over and under are the wagers that up in the air. In the five games that both of these teams played leading into the Super Bowl, the over came in three times and the under happened twice — both in Baltimore games. The only teaser that has real value is getting the Ravens +10 and an under of 53.5, but, even then, it is not a proposition that you must wager on. Ultimately, your analysis of the game's total should be your final deciding factor. If you believe the game will stay under, then adding the six points cannot hurt. Remember to bet wisely, and may the spread be with you.
Doc's Sports is offering $60 worth of member's picks absolutely free – no obligation, no sales people – you don't even have to enter credit card information. You can use this $60 credit any way you please for any handicapper and any sport on Doc's Sports Advisory Board list of expert sports handicappers. Click here for more details and take advantage of this free $60 picks credit today.
Read more articles by George Monroy