NBA Basketball Betting and Handicapping: Scouting the Week Ahead
by Alan Matthews - 1/14/2014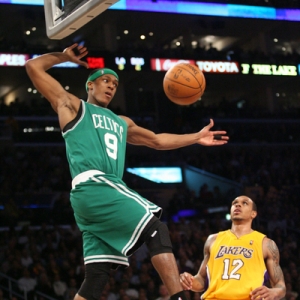 Perhaps the only team more upset than New Orleans about the news that Pelicans power forward Ryan Anderson will miss at least two more months this season would be the Philadelphia 76ers. You see, New Orleans looked moderately like a playoff team when healthy. Since Anderson went down with a herniated disc in his back, which may or may not need surgery after two months of rest, the Pelicans have lost six straight games, failing to score in triple-digits in five of them. They are 3-12 in games Anderson has missed overall this season.
My advice is to keep betting against the Pelicans. Point guard Jrue Holiday was the guy acquired in that Sixers trade on draft day, also sending Nerlens Noel to Philadelphia. He's going to miss another month or so with an injury. It very much behooves New Orleans to go totally in the tank now because the first-round pick it owns the Sixers in next year's draft is protected inside the Top 5. New Orleans knows this season is over, so it should make all efforts to keep that pick, add one of the freshman stars in college basketball right now and then really have a talented core of players to open next season.
At 15-22, New Orleans currently has the 21st-worst record in the league. That six-game skid (2-4 against the spread) could easily become nine. New Orleans will be a home dog Wednesday against Houston, Saturday against Golden State and next Monday at Memphis before a winnable game on Jan. 21 against Sacramento, although the Kings are playing much better of late.
Suns Setting?
Another team I would lean against for the foreseeable future is Phoenix. The Suns were supposed to be one of the worst teams in the NBA but have been a big surprise under rookie coach Jeff Hornacek. However, the Suns lost point guard Eric Bledsoe for at least 4-6 weeks last week to fix a torn meniscus.
Bledsoe, a big offseason trade acquisition from the Clippers, had been terrific, averaging 18.0 points, 5.8 assists and 4.3 rebounds per game, and the Suns were one of the most entertaining, up-tempo teams to watch in the NBA. With Bledsoe and fellow guard Goran Dragic on the floor at the same time, the Suns outscored opponents by 8.1 points per 100 possessions. With Bledsoe in the lineup, Phoenix had been 16-8. Since he went down, the Suns have lost five of seven and are 5-8 overall when he sits out.
The Suns could have a handful of picks in the first round of next year's draft, so it really benefits them as well to slip into the lottery. Phoenix should end a three-game losing streak (1-2 ATS) as a home favorite against the Lakers (on the second of a back-to-back) on Wednesday but then has four straight good opponents visiting the desert: Dallas, Denver, Indiana and Washington. Phoenix has one of the best ATS records in the NBA at 25-11-1, but that will soon change without Bledsoe.
Celtics Need Rondo
The Boston Celtics were the Eastern Conference version of the Suns for a while there as a huge surprise under a first-year head coach in Brad Stevens. However, Boston doesn't have the talent of Phoenix, and that is now apparent as the Celtics' home loss to Houston on Monday night was their ninth straight (4-5 ATS), the team's worst skid since 2007.
There could be some good news, however: Point guard Rajon Rondo is hinting at making his season debut on Friday at home against the Lakers, another former marquee franchise that can't beat anyone at the moment. It makes some sense for Rondo to play in that one. It will have been about three weeks short of a year from when he tore his ACL, and Rondo said he would return before the all-star break. No doubt he would like to do it at home. After Friday, the C's don't have another home game until Jan. 24. Plus, the Lakers' backcourt is so bad that Rondo might look like an all-star right away.
In a best-case scenario, Rondo does look good right off so the team can trade him before the February deadline. The Celtics have made no secret of the fact they want in the lottery. Boston looks to end its skid on Wednesday night at home against Toronto, the team you want to bet on right now. The Raptors are now 12-5 since the Rudy Gay trade and have covered 10 straight games.
Gasol On Deck
Reigning Defensive Player of the Year Marc Gasol of the Grizzlies returned to full practice on Monday for the first time since going down with a sprained MCL in late November. Memphis was 7-5 with Gasol in the lineup and has gone 10-13 in the 23 games he has missed. The Grizz have stayed on the fringes of the playoffs, entering Tuesday, 3.5 games behind Phoenix for the West's final spot. Gasol won't play Tuesday at home against Oklahoma City or Wednesday at Milwaukee but could very well debut on Friday against Sacramento. Expect Memphis to start climbing the West standings when he does.
Doc's handicappers are offering $60 worth of member's picks absolutely free – no obligation, no sales people – no credit card information required. Claim your free NBA picks today
Read more articles by Alan Matthews