NBA Futures Odds: Lots of Legit Contenders This Season at Nice Prices
by Trevor Whenham - 12/29/2014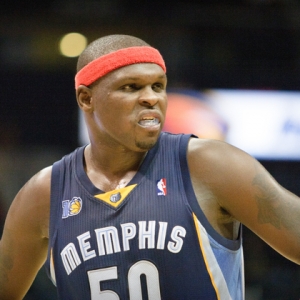 The NBA is just ridiculously wide open this year. There are a lot of good teams but none that have yet stood out as unbeatable and seemingly destined - like the Spurs and Heat have in recent years, and the Lakers before them, for example. Just by looking at the futures odds you can see just how uncertain people are about what to expect.
At Sportsbook.ag , the Cavaliers are favored and ridiculously overbet at +350. The Bulls and Spurs follow at +600, followed by the Warriors and Thunder at +800. That's five teams at well below 10/1, and each has clear issues to overcome - the Cavs have chemistry concerns, the Bulls are built around a stunningly fragile superstar, the Spurs aren't getting any younger, the Warriors haven't won anything and have a rookie coach, and the Thunder seem destined to have to play their way through the playoffs without home-court advantage. Combine that uncertainty with the parity among the top tier of teams in the league, and you have a real opportunity this year unlike any other in recent years to shop for value in NBA Championship futures. Here are five teams with somewhat higher odds than the favorites who offer some value:
Memphis Grizzlies (+1200): The core here is solid, and the coaching is excellent. They may not have a true superstar, but they are talented and reasonably deep. Most significantly, they play a selfless brand of ball that can shine in the playoffs - with San Antonio as the ongoing proof of that. The West is obviously brutally tough, and they need to get back on track after some sub-standard play of late. Still, I don't like them dramatically less than the Warriors - or the Thunder given the playoff opponents they could face - so the price here is comparatively attractive.
Houston Rockets (+1800): The core of Dwight Howard and James Harden obviously has some huge upside. To that I quite like the addition of Josh Smith - though if he doesn't start putting more effort into making accurate passes I might reach through the TV and choke him. Corey Brewer was a nice depth addition for the bench, too. Add it all up and you have a well-coached team that is clearly trying to get better all the time - and are doing a good job of it. I wish I had more faith in their point guards, and it could be tough for them to wind up with home-court advantage, but in the wide-open-and-fiercely-competitive West you can't completely rule this team out. Again, the price is right.
Portland Trail Blazers (+2500): This team is deservedly a step behind other Western contenders, but if they were to get the right matchups, and get hot at the right time, then they could make things interesting. They now have more wins than any team in the league, so what they are doing is obviously working. I'm not sure that they have the depth to support their two big stars, but given what they have done so far there is some real comparative value here.
Toronto Raptors (+2500): The Raptors just humbled the Clippers in L.A., so we know that they are not only the current class of the East but a solid match with the West as well. Kyle Lowry has turned into one of the very best point guards in the league, and he is at the helm of a talented team with amazing chemistry and respect for the team. There is no reason that they can't win the East. The winner of the East will very likely be the second-best team in the final, but as long as you are in the series you can win it - especially if the Western opponent has been beaten up on the way to the final. Nice value.
Atlanta Hawks (+3000): There are two things I like a lot about this team. First, they have five players averaging between 11.7 and 16.6 points. Without a reliance on a superstar it is harder to send the team into a slump or contain them for any significant time. Second, head coach Mike Budenholzer was an assistant for the Spurs from 1996 until 2013, so needless to say he knows a thing or two about coaching and winning when it matters. The team was solid under him last year, but it's dramatically improved this year as they have begun to trust and understand him and some of his less-conventional ideas. The team is playing well now and could really be dangerous if they taste some early playoff success.
Read more articles by Trevor Whenham