NBA Handicapping: Just how bad are the Bucks?
by Trevor Whenham - 2/6/2014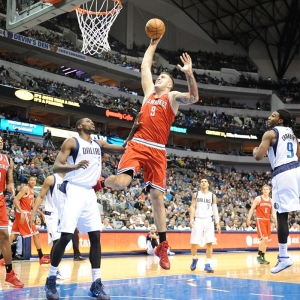 The Milwaukee Bucks are absolutely terrible. They made the ridiculous preseason claim that they were going to make the playoffs, yet they are now unquestionably the worst team in the NBA. Given just how bad the Eastern Conference is this year, that's really saying something. They had just one win in all of January, and that came against Detroit, so it hardly counts. So, what has gone wrong? And how should we be viewing them as bettors? Here are seven factors to consider:
Coaching: Larry Drew, simply, isn't a great coach. He took a pretty decent roster in Atlanta and in three years managed to tread water in the regular season and flame out in the playoffs. And that was with an established core of players. Here in Milwaukee he had to build a core himself and make a bunch of random parts work together. That wouldn't be easy for any coach, but Drew is far from the best choice for that assignment. He never really meshed with this team, and he has created friction with key players that have caused bigger issues. He doesn't have a good sense of how to deal with this roster, and it seems like he is lost and aimless. It's a total mess, and I don't see how it gets any better in any hurry.
Larry Sanders: After a promising year last year, the Bucks gave their center a big four-year deal. It's too early to call it a mistake, but it is sure heading that way. His play has been lousy, and he has had numerous off-court issues, including a broken thumb from a bar fight that cost him a month of play. Sanders and Drew have clashed early and often as well. The team reportedly wants to get rid of Sanders, and that's probably the right move even though he is playing a little better lately. Given his history of temper problems, his off-court issues, his contract and his play this year, though, he is hardly going to command a premium price. This is another situation in which the team has been its own worst enemy.
Giannis Antetokounmpo: The youngest player in the league has been far from the worst this year. Milwaukee actually made a very solid draft pick last year when they took the "Greek Freak". He's not lighting things up, but he is playing very well and growing as the season progresses. He's getting a lot of minutes and benefitting — though given his age he is likely to hit a wall. Still, he's one of the few bright spots and something for this team to build around. He's not going to steal games and turn things around this year, but he's good for the longer term.
Youth: Injuries have been a big factor. Carlos Delfino has been out all year. Brandon Knight and Sanders have missed big chunks of time. That combined with the struggles has forced the team to rely more heavily on young players than would be ideal. Aside from Antetokounmpo; John Henson, Khris Middleton, and Nate Wolters have all played much more than would be ideal. That could be a benefit to the team in the long run as they get battle-seasoned early. For now, though, it's a major struggle.
Schedule: Being 9-40 would be bad regardless of what a team was up against. They play in the NBA Central which, outside of the Pacers, is absolutely terrible, though, so it's even worse than it could be. They also play in a conference that only has four teams over .500. That they are this bad in a division and conference this underwhelming really shows just how bad they are.
Motivation: For teams to improve and find their form they need a good reason to do so — real motivation to keep them on track. There is very little here. They are in the driver's seat to have the most ping pong balls in the draft lottery, and that matters more to this team right now than any number of wins this year could be at this point. The trade deadline is also looming, and Sanders is not the only player that could be on the move. Caron Butler, Ekpe Udoh and Luke Ridnour all have expiring contracts that could be useful. Carlos Delfino and Gary Neal only have one year left. Ersan Ilyasova is a player that a lot of teams find attractive. While there is a good chance that the Bucks will be active, it's almost certain that they won't get useful players right now in exchange. They will be looking for draft picks and long-term assets. The lingering threat of being trade will weigh on players now, and deals won't make the team better in the short term.
Betting performance: The lone good thing that this team has contributed this year is betting profits. At 18-31 ATS, no team has covered fewer spreads, so no team has been more profitable to bet against. That isn't likely to change in any hurry.
Read more articles by Trevor Whenham