NBA Handicapping: Los Angeles Lakers Betting Outlook
by George Monroy - 12/3/2014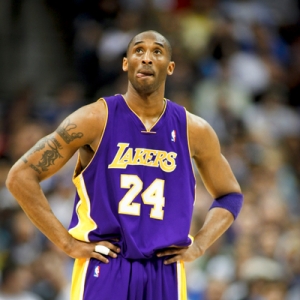 The Los Angeles Lakers started off the year with some bad luck-a preseason thumb injury to Nick Young and a devastating knee injury to rookie Julius Randle-and for a second seemed to be headed for one of the worst seasons in NBA, let alone franchise, history. After the first 10 games of the year, Los Angeles was sitting on the second-worst record in the league, one win, and a sub-.500 ATS mark. Kobe Bryant trade rumors had already begun to swell up in early November, and for a while the talk on most sports shows was trying to figure out how the logistics of a New York trade would work.
Los Angeles has since won four of eight games and covered five spreads in the process. Of course, Bryant and company are still a bad team that will struggle to reach the .500 mark, but they may not be a historically bad team like their Eastern Conference counterpart in the Philadelphia 76ers. Let's take a closer look at the Lakers, figure out what has changed, and analyze whether or not they can be trusted as an ATS team.
Increased scoring
Los Angeles struggled through their first 10 games of the year because of the Randle and Young injuries, but since the return of "Swaggy P" the team's scoring average has increased by nearly six points per game, from 101.6 to 107.5 points per night. Young's presence and willingness to shoot the ball from anywhere on the court has helped the Lakers become a bit more efficient and rely less on Bryant's volume-shooting approach. Los Angeles does not have the personnel to play ball-stopping defense and instead needs to out gun opponents in order to get a win.
Bad image
The Lakers are not a good team by any measure, but they are also not as bad as their reputation would indicate. The squad has been an underdog in 17 of their first 18 matchups, which is the third-most in the league, but has covered those lines at a 53 percent rate. Sure, 53 percent is nothing to write home about, but it is not as horrendous as the casual fan or bettor might expect. Minnesota currently has a 4-9 ATS mark as an underdog, while Washington, one of the better teams in the league, is sitting on a 1-4 mark.
Solid ATS team
Los Angeles is currently sitting on a solid 9-8-1 overall ATS mark even though they are losing matchups by an average of 7.9 points per game. Many times bettors get caught up in a team's public persona that they forget to look at what really matters-a team's ATS persona. The simple assessment on Los Angeles is that the team loses games but covers spreads because it has just enough talent on offense to take advantage of the large amounts of points the oddsmakers give them on a nightly basis.
Can the Lakers be trusted?
Los Angeles may not turn out to be a profitable ATS team for the entirety of the NBA season, but what they are not is a historically bad squad that cannot cover a spread. The group's media reputation is so bad at the moment that Los Angeles is probably being undervalued against those nightly six-, seven- and eight-point spreads. However, that is not to say that bettors should start flocking to take the Lakers plus the points. However, they should not automatically go against the team because they are so bad. Overall, Los Angeles has performed well against the top teams in the league, with recent covers against Houston, Memphis and Toronto, but they struggled to cover against Minnesota and Denver.
Read more articles by George Monroy